Washington Monument New Visitor Facility
Secure without obscuring. Protect without overpowering. For one of the most treasured national monuments in the US, our mission was to find just the right balance.
Lead Contact
Project Details
Project Partners
Beyer Blinder Belle
Owner
National Park Service - National Capital Region 1
Location
Washington, D.C.
The Challenge
One of the nation's most beloved icons, the Washington Monument is also a highly visited one, welcoming over half a million people each year. Built in the aftermath of September 11th, the existing visitors' screening area – meant to be temporary – was nearly 20 years old and inefficient.
Its replacement had to be, above all, secure. It also had to be accessible and approachable, without detracting from the monument itself. And all construction had to be completely non-invasive; it couldn't alter the Egyptian-style obelisk in any way.
Basically, we needed to find a way to screen guests without obscuring the architectural purity of the world's tallest unreinforced stone structure. The stakes were high – 555 feet, to be exact – and we couldn't be too careful.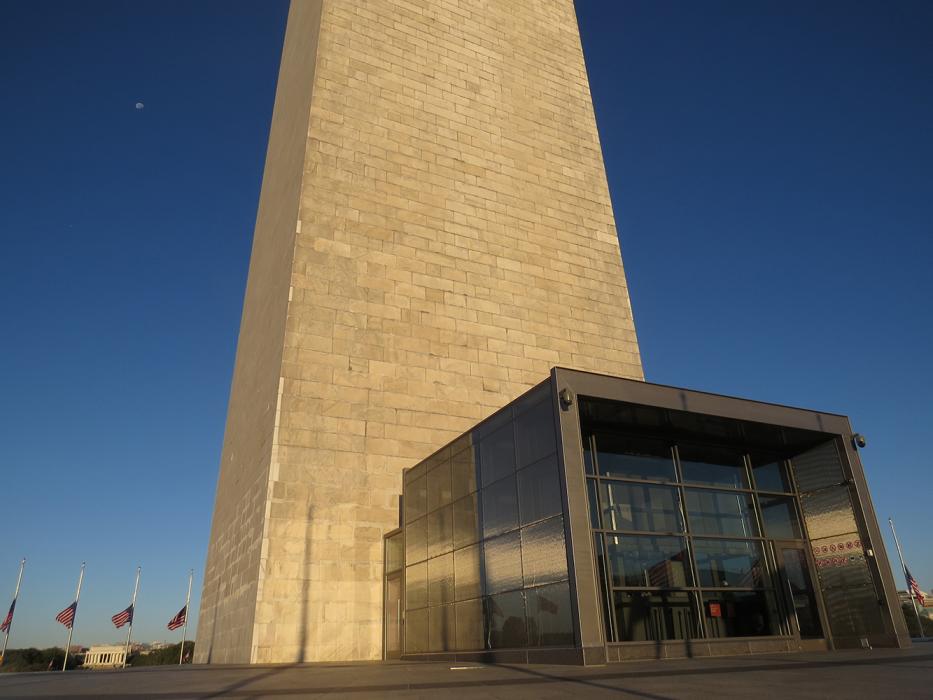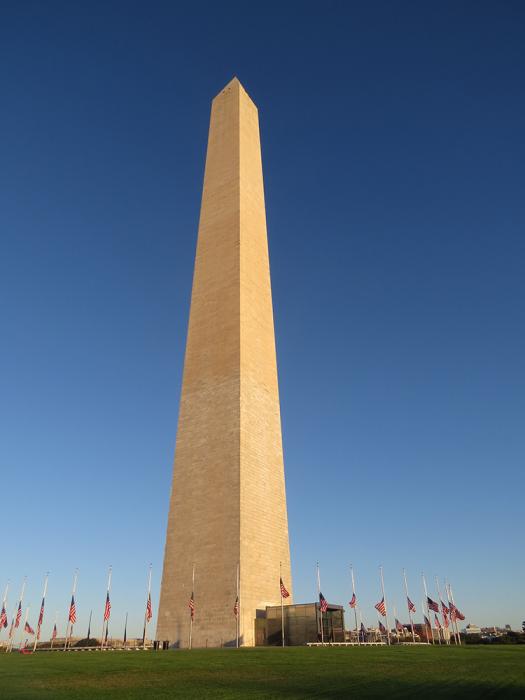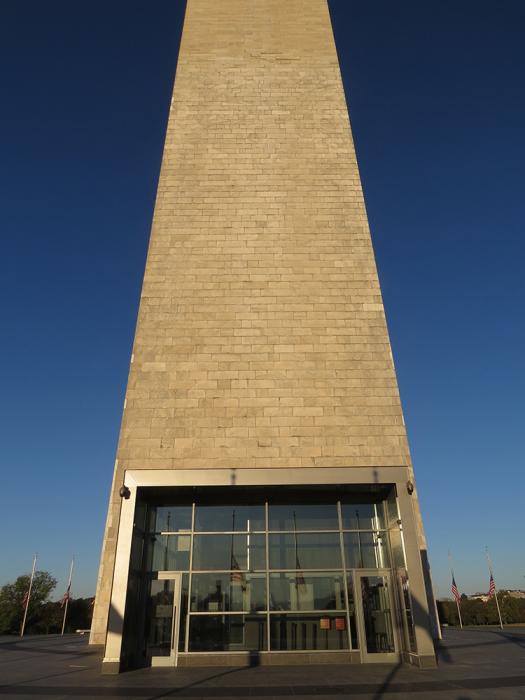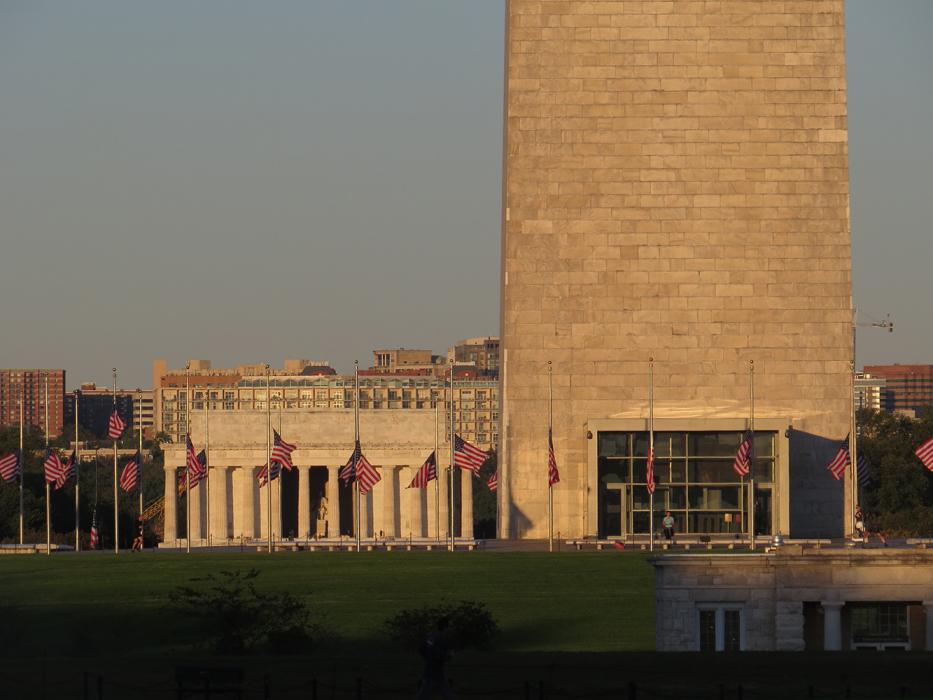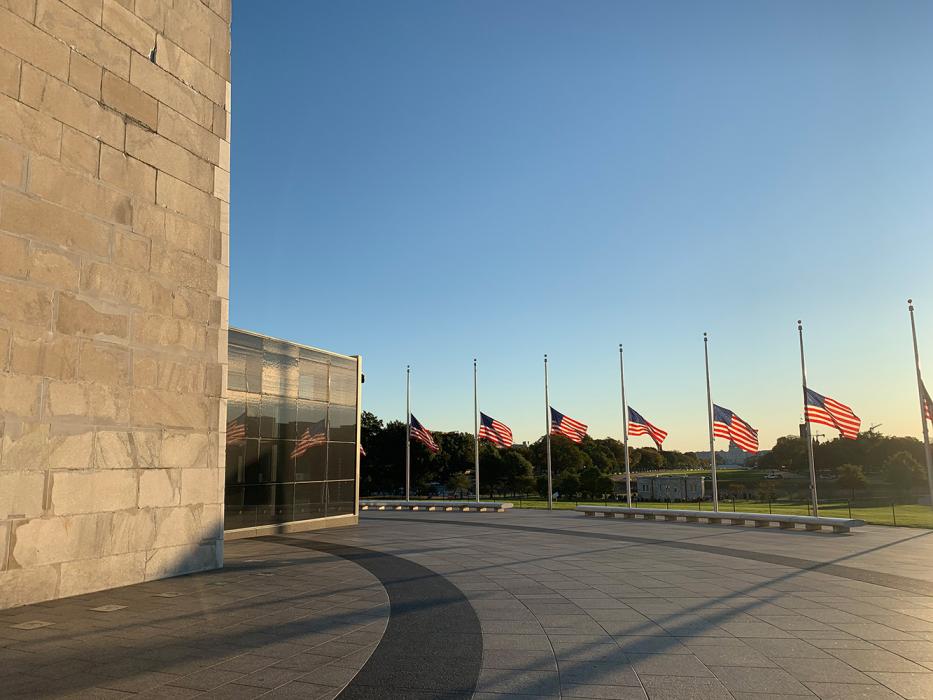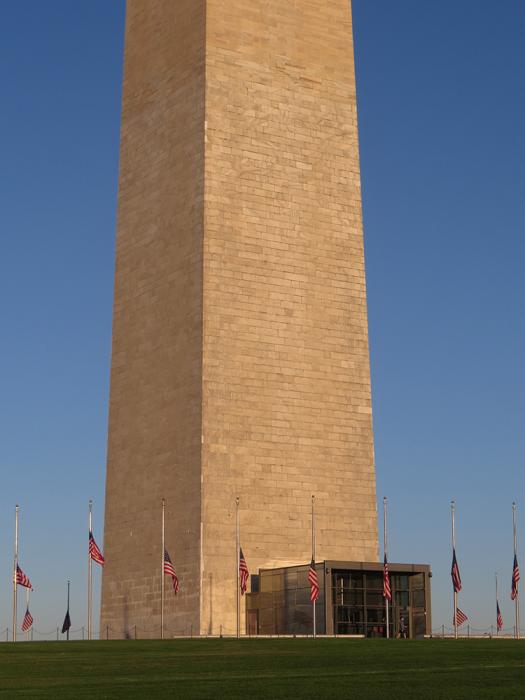 Here's How
Even before design of the New Visitor Facility officially started, we were recognized as a world leader in the planning and design of high-profile secure facilities. Furthermore, our experience with designing a full-height exterior scaffolding system for an exterior restoration in the late 1990's meant we were already very familiar with the obelisk. Our past experience along with a proven relationship with a trusted partner made us a perfect fit, and we were brought on very early in the process.
Our multi-disciplinary expertise was critical to delivering a very complex project by coming up with solutions to leverage cross-practice synergies. Bringing together different in-house teams – Protective Design & Security, Structural Engineering, Façade Engineering, and Applied Sciences – we offered efficiency, working quickly and easily with seamless communication and management to find the best solutions.
The $11 million construction budget didn't have much wiggle room. Designed to be as unobtrusive as possible, the facility was tiny – only 810 square feet! – and enclosed entirely in glass. The all-glass facade and interior program resulted in a layered approach to resolve the stringent security requirements. The design was short on space, schedule, and budget, compounding the complexity and requiring careful coordination among all disciplines, so our large, one-stop-shop team offered immense value.
The facility's purpose is to screen visitors before they go inside, and our design had to mitigate human-caused security threats from the outside. We worked with the U.S. Park Police to identify security threats and how they could be mitigated within the limited footprint. Using MAZ, our own proprietary computational fluid dynamics software, we conducted high-fidelity blast analysis to model blast wave propagation in and around the New Visitor Facility. Our significant experience in solving these types of problems was key to achieving an architecturally pleasing solution without compromising on security.
---
Having multiple disciplines with Thornton Tomasetti has been very beneficial. It helps coordinate the design – especially when there are changes – and it's worked really well. It also reduces management and administrative overlap, so it's a creative way to give the National Park Service a better-integrated design and a better fee.
Results
Our approach carefully balanced competing requirements: aesthetics, preservation, visibility, security, and function. The result – a single-floor, custom-glazed, box-in-box form – preserves transparency on the outside but adds a heavy-duty concrete inner shell for safety.
The minimal effect is physical as well as visual. New concrete foundations are extremely close to the Monument's, but completely without tie ins or other reinforcement. We cautiously coordinated necessary excavation for below-grade mechanical space to avoid damaging the obelisk's existing foundations. We even monitored movement during construction to assure the Monument was not disturbed.
Every square inch counts complex and tight footprint. The floor plan was highly detailed - down to specific door swings and program sequences - to manage how visitors gained access to the elevators. Closely monitoring and limiting the pedestrian flow through a single entrance and two exits, security staff can carefully control the flow of people while maintaining a positive visitor experience.
The new building opened to the public in September 2019. Once again visitors can access the Monument's observation deck – and its nearly 25-mile views in every direction, encompassing the Capitol Building, the National Cathedral, RFK Stadium, and the beautiful scenery around the nation's capital.