Our licensed drone operators have the expertise, skills and equipment to capture the highest-quality images for your structural inspections, forensic investigations and 3D models.
Lead Contacts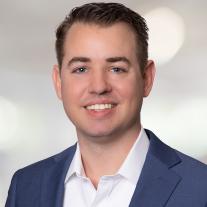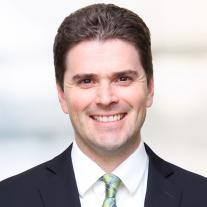 Uncrewed aerial vehicles. UAVs. Drones. They're enormously popular, and that popularity is rapidly increasing. Why? Because drones give us superpowers: The power to obtain high-quality, detailed images of areas that were once difficult to access – or where we couldn't go at all. The power to safely observe damaged or unfinished structures without risking injury. The power to see in infrared. Drones can be on-site and operational within minutes, giving us superspeed. And using them instead of erecting scaffolds can cut up to 80 percent in costs. That amounts to super savings.
What Do We Use Drones For?
High-resolution close-ups and video taken by drones offer an almost innumerable variety of uses:
Fully document an entire building exterior for high-level condition assessments.
View small-scale, isolated issues or whole building collapses. 
Assess the safety of a structure before entering.
Detect, classify and monitor structural and façade damage using state-of-the-art artificially intelligent computer vision apps like T2D2.
Create 2D and 3D orthomosaic and photogrammetric models for detailed analysis in Rhino and other popular applications.  
Capture measurements and record details for use in historic preservation.
Capture infrared images to help identify thermal anomalies that can indicate energy loss, façade delamination, missing or inadequate insulation, and water leakage or seepage.
Why Choose Thornton Tomasetti?
To reap all the benefits of using drones, you need a partner with the knowledge, access, licenses, skills, resources and influence to get the job done right. Our diverse staff of highly trained engineers, architects and building experts ensures that we capture the right images and extract all crucial data from them, and that our analyses are comprehensive and precise.
We're experts at manually controlling drone flights or using flight automation software to collect consistent, uniform images. Our more than 20 pilots, across seven U.S. offices, are authorized to operate in any state. And all Thornton Tomasetti UAV pilots are licensed under FAA Part 107, governing drone licensing and operation. 
Our years of experience, as well as our familiarity with local agencies and practices, means that we're often able to secure waivers to operate in restricted areas like the space around airports. And we have liability insurance to cover all aspects of drone operation.
Why wait? Contact any member of our team to find out how Thornton Tomasetti can get you airborne!