Post-Hurricane Claims Investigations
Stronger hurricanes are devastating coastal communities. In the aftermath, we act fast and get it done right to help rebuild. For the future, we are working to better protect them.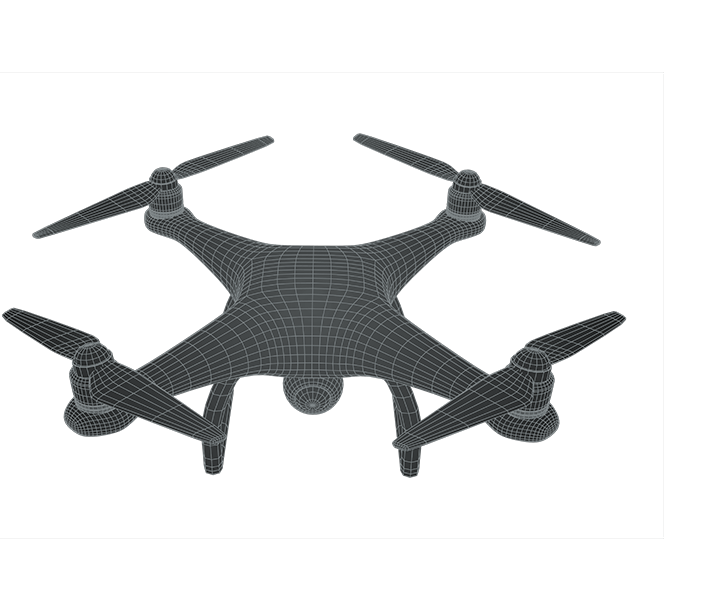 Lead Contact
Project Details
Project Partners
Confidential
Location
Rockport, Texas, and Puerto Rico
The Challenge
Today's hurricanes are growing more and more powerful, wreaking havoc on vulnerable coastlines. Post-storm, assessing the damage to buildings and infrastructure can be a massive undertaking, for both property owners and their insurers.
On August 26, 2017, Hurricane Harvey hit Houston, Texas, as a Category 4, and on September 20, less than a month later, Hurricane Maria, a deadly Category 5, devastated Puerto Rico. In both cases, we got on the ground fast, speeding up property assessments while maintaining accuracy that was crucial to rebuilding efforts.
Here's How
Harvey Ravages Rockport
Harvey was the second most destructive hurricane on record. Making landfall in Rockport, Texas, the storm quickly developed into a Category 5 and sustained wind speeds hung over the area for over 24 hours. Affecting hundreds of thousands of homes and businesses, its impact in Southeast Texas still lingers years later.
We knew the storm was coming. Engaged by reinsurers a day prior to landfall, we arrived in the Rockport area just three days after. We quickly assembled a large, multidisciplinary team that investigated over 300 buildings. Over the next five weeks, we looked at a wide range of public buildings – including schools, jails and courthouses – to help expedite claims and get the city back to work.
However, the catastrophe left behind significant long-term consequences, including $125 billion in property damage. The overwhelming volume of claims exposed many reinsurers, and some companies couldn't survive the aftermath.
Maria Mauls Puerto Rico
Responding to Hurricane Maria, we mobilized our team again. Based in London, the Puerto Rican Port Authority's reinsurers, familiar with our extensive experience, brought us on board – first, to conduct a peer review, then to do a more detailed assessment.
Covering a publicly traded corporation that owns the country's ports and airports, the claim was significant. The storm had impacted numerous facilities all over the island. Our task: estimate the rough order of magnitude, determine the extent of damage, and provide recommendations for repair. Our team: multidisciplinary, bilingual, and globally experienced. Bringing in-house experts in architecture, mechanical, civil, and structural engineering, along with an outside cost consultant, we went to most facilities across the island, assessing over 350 buildings in total.
Phase I looked at over 200 buildings in nine facilities and Phase II included an additional 150 buildings. Phase III assessed roof damage, often a high cost replacement item. Initially, we couldn't get to the roofs; some buildings were too old, with no built-in access. So instead, we used drones, easily attaining high quality data that helped us complete a full assessment in only five days. All together, we issued 70 full, detailed reports within six months.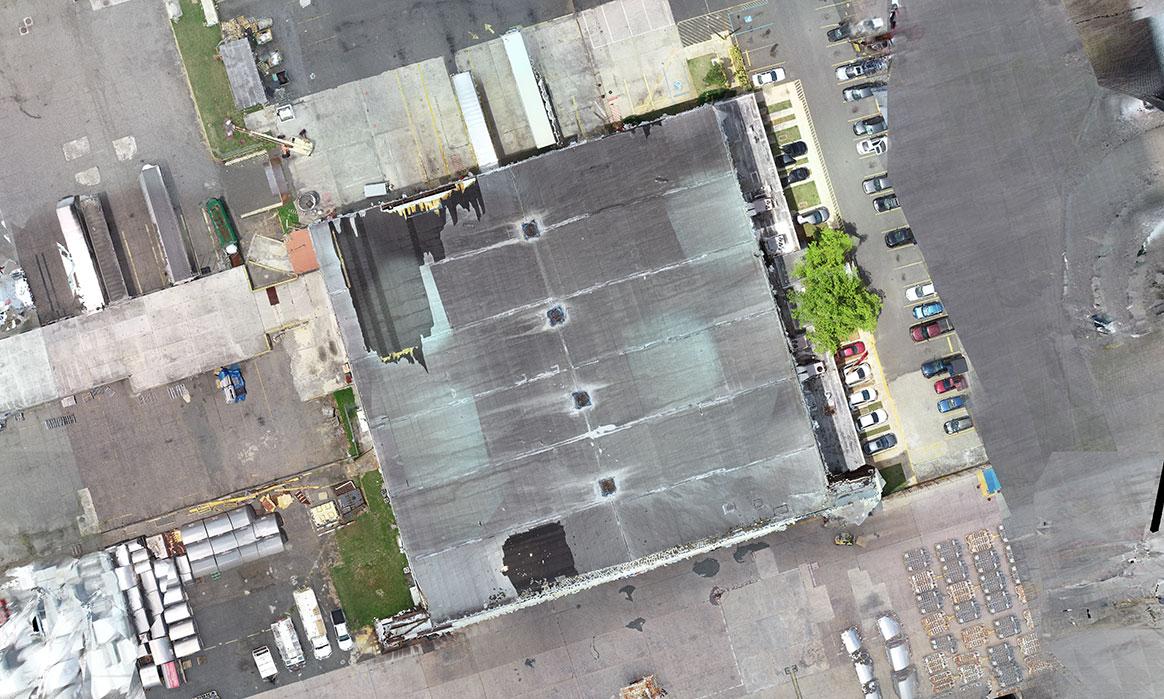 Drone Surveillance in Puerto Rico
Results
In both cases, our immediate response and thorough examination of hurricane-ravaged buildings determined the nature and extent of the damage. This allowed our clients to quickly process claims, and owners to make necessary repairs.
Learning from these assessments, we can now be more proactive. When clients engage us early, we can correctly assess risk before another disaster happens. We can improve underwriting, addressing discrepancies between policies and claims. By investing in pre-assessment, insurers can better protect themselves and avoid double-paying consultants.