Creating 3D models from photographs allows our engineers to assess site conditions economically – and from a safe distance.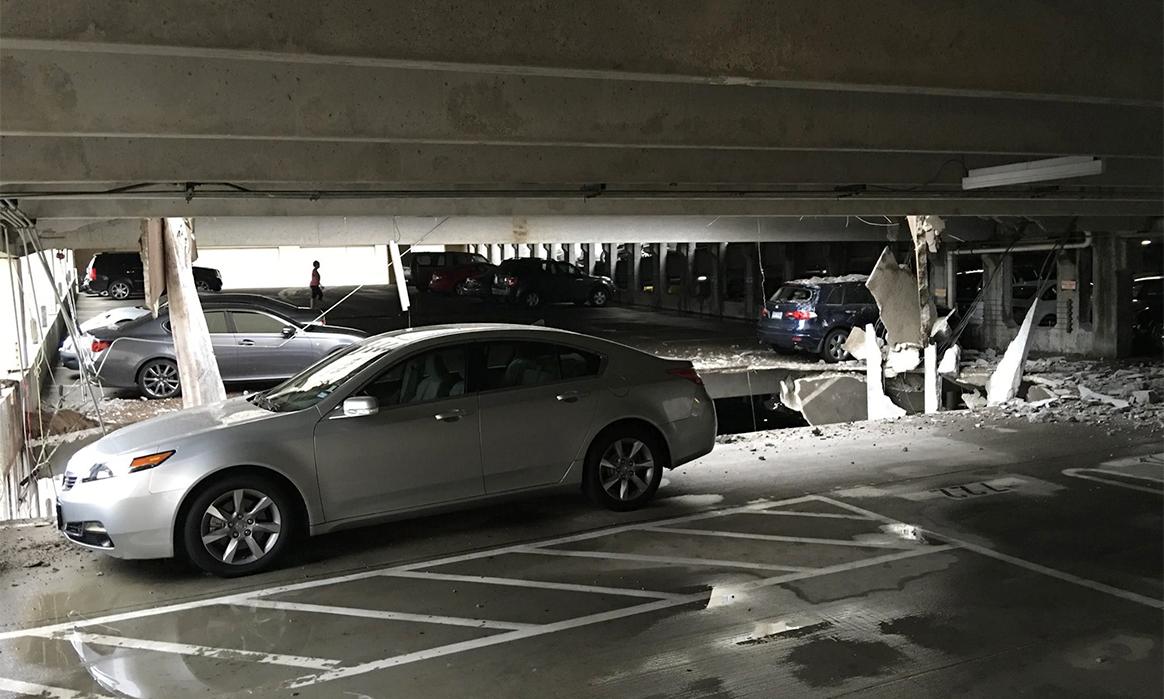 James Bruce/WFAA
Parking Garage Collapse Photogrammetry Fly-Through
Digital imaging technology lets us extract three-dimensional measurements from two-dimensional data. Using drones, high-resolution digital cameras and cloud computing, we can produce models of building sites, construction progress and property-loss events from a sequence of photographs.
Here's How
Photogrammetry uses special software to stitch together a series of digital photographs to produce a 3D model. And once we've created a model, we can rotate it, "fly" through it, and manipulate it in countless other ways. That's the beauty of photogrammetric models: they help us analyze data, improve safety, identify damage, reduce costs and assess conditions – for all or part of any site:
Any trained field technician can record any site using a digital still or video camera.
Cameras mounted on drones or robotic vehicles can capture sites that are too dangerous to enter.
Use of machines speeds up site documentation and eliminates the need for costly, time-sensitive laser scanning.
Specialized software can extract still images from video recordings and use them for photogrammetric analysis.
Fully automated drone flights ensure precise images and eliminate user error.