As health monitoring and contact tracing become the new normal, Healthy Reentry is a simple, effective and customizable tool.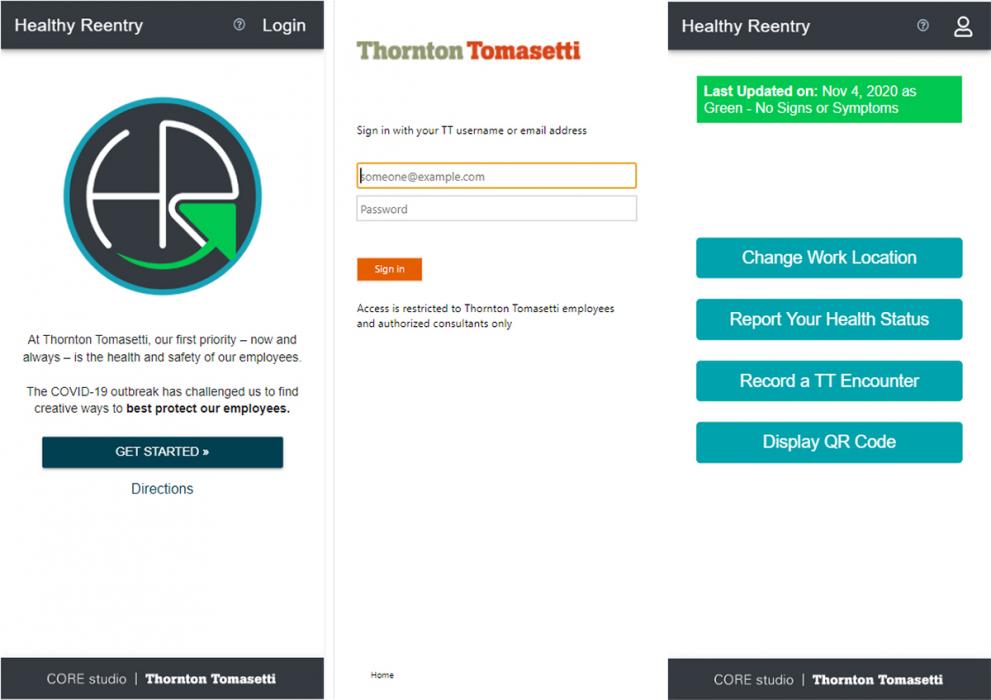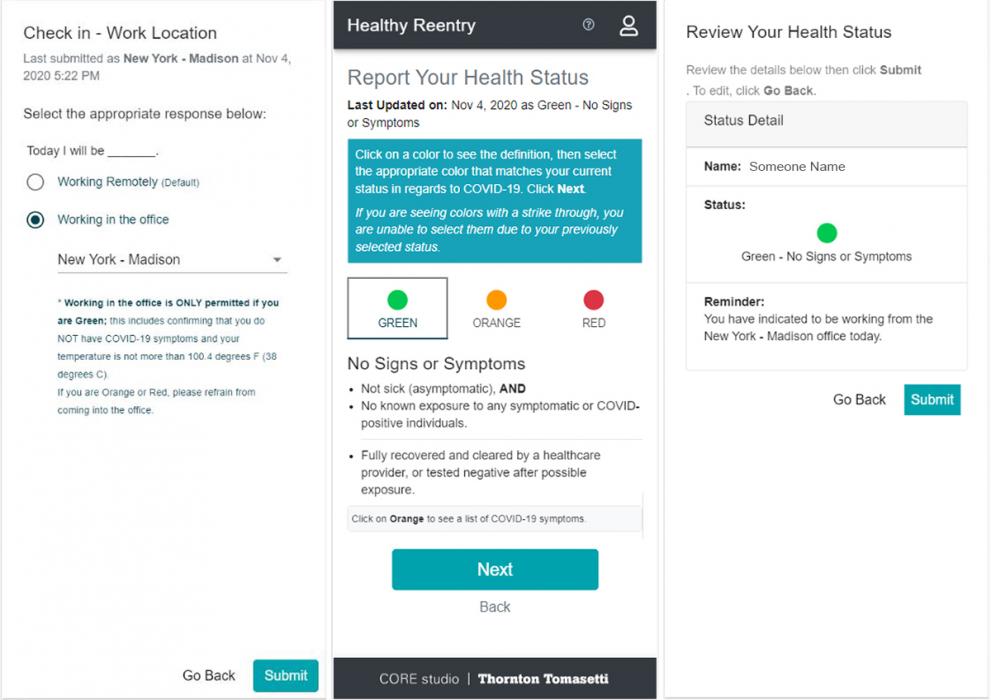 When the COVID-19 pandemic swept around the world, we knew that keeping our employees safe meant having a robust system for health monitoring and contact tracing. So our software developers took a break from building tools to enhance design and construction. They designed Healthy Reentry, an application that is easy to use, effective and protects the privacy of our people.
Now we've open sourced Healthy Reentry, so companies large and small can use the web-based tool to help bring your staff back together safely.
HERE'S HOW
Healthy Reentry lets employees record their health status as it relates to COVID-19 before returning to a shared work environment. The simple, secure user interface is scalable for organizations of any size and is compliant with HIPAA, GDPR and other workplace privacy laws.
Developed by our CORE studio to support the safe return of our employees to more than 50 offices around the world, we've used Healthy Reentry since June, 2020. Since then, we've shared the app with colleagues in the architecture, engineering and construction industries, and now we've made the codebase available to any firm that wants to use Healthy Reentry.
Mobile Device or Computer, Home or Office
Employees can report their health status through the app, which is accessible via smart phone or computer, and whether they are working from home or in the office. They also receive regular reminders to update any changes to their health.
Simple, Clear Reporting
Once in the workplace, employees can document "encounters" – incidents where person-to-person contact breaches a company's health and safety protocols. If the employees involved in these encounters remain healthy, the information is simply logged for future reference. But if someone tests positive for COVID-19, the Healthy Reentry app will alert a company's human resources department or management team, who then will be able to determine if any other employees have been exposed and act accordingly.
Customization
The open-source code is flexible and customizable. But setting up the application for a firm's unique authentication and security requirements and branding does require software development skills. Need help?