Pittsburgh Int'l Airport Terminal Modernization
The modern world is on the move. To keep up with millions of air passengers today means building an airport for tomorrow.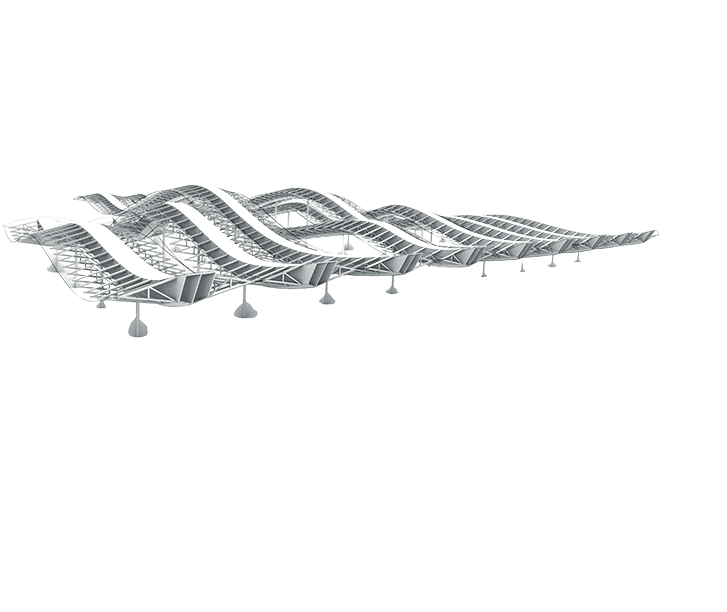 Lead Contact
Project Details
Project Partners
Gensler-HDR Joint Venture in association with Luis Vidal + Architects, UpStudio + OJB & Buro Happold
Owner
Allegheny County Airport Authority
Location
Pittsburgh, Pennsylvania
Sustainability
Targeting LEED Silver Certification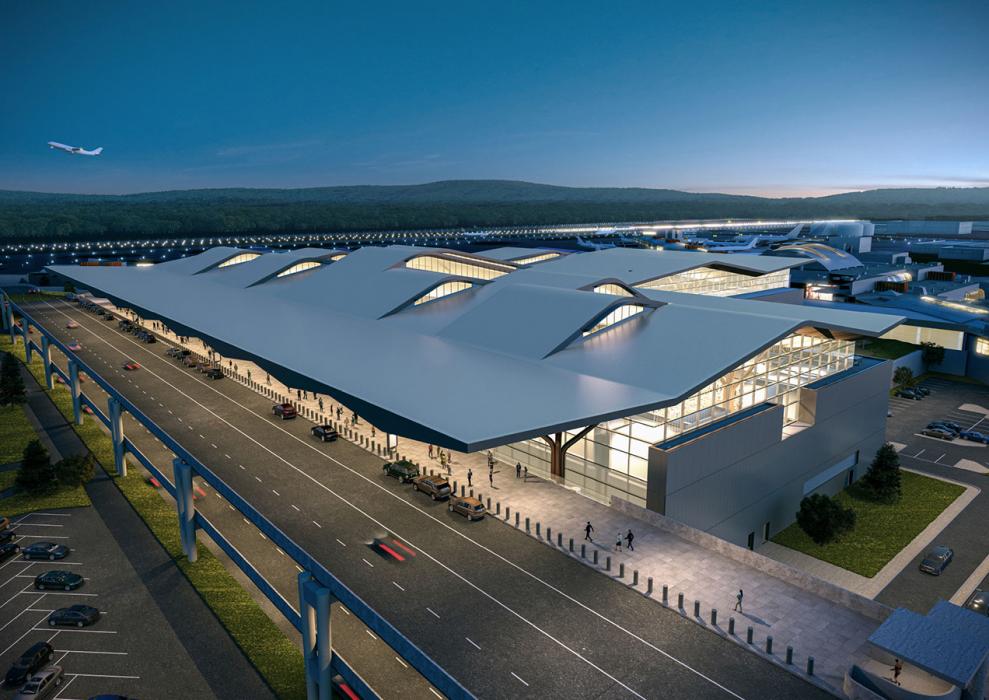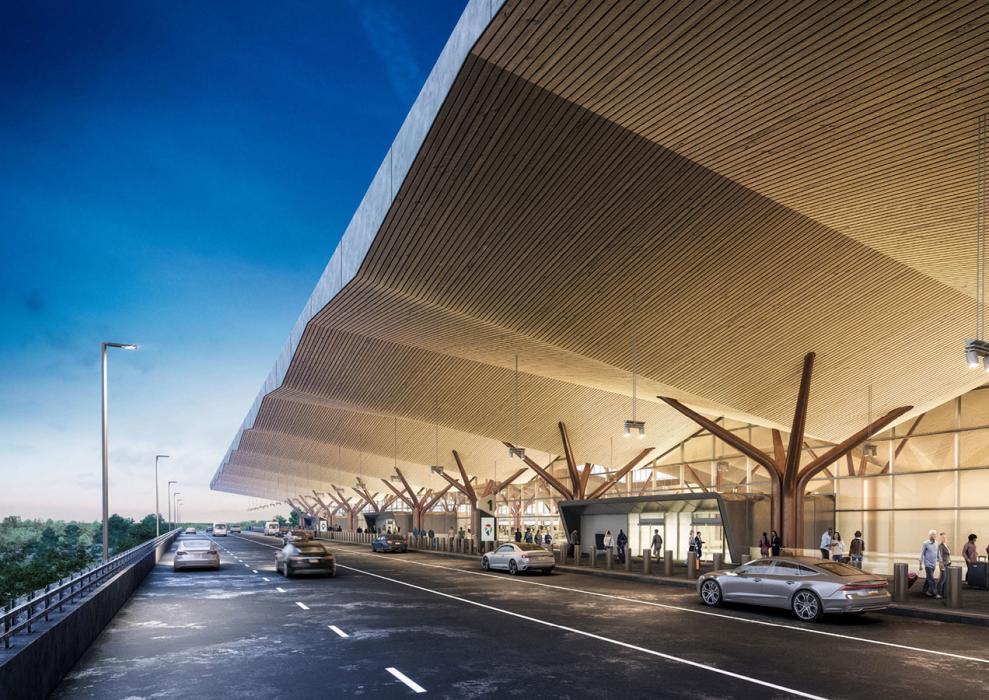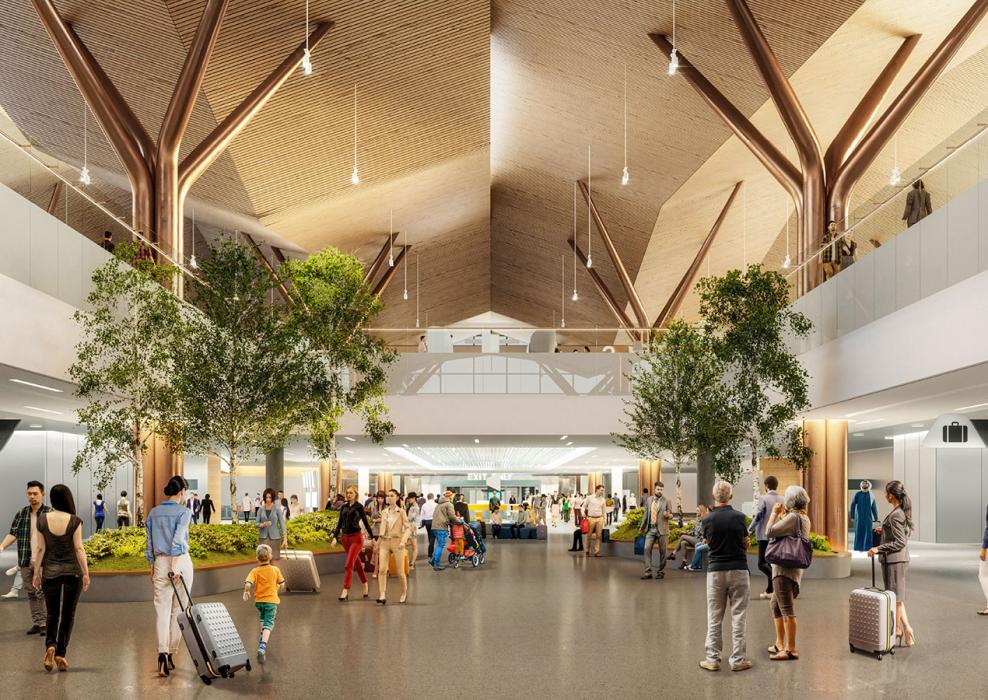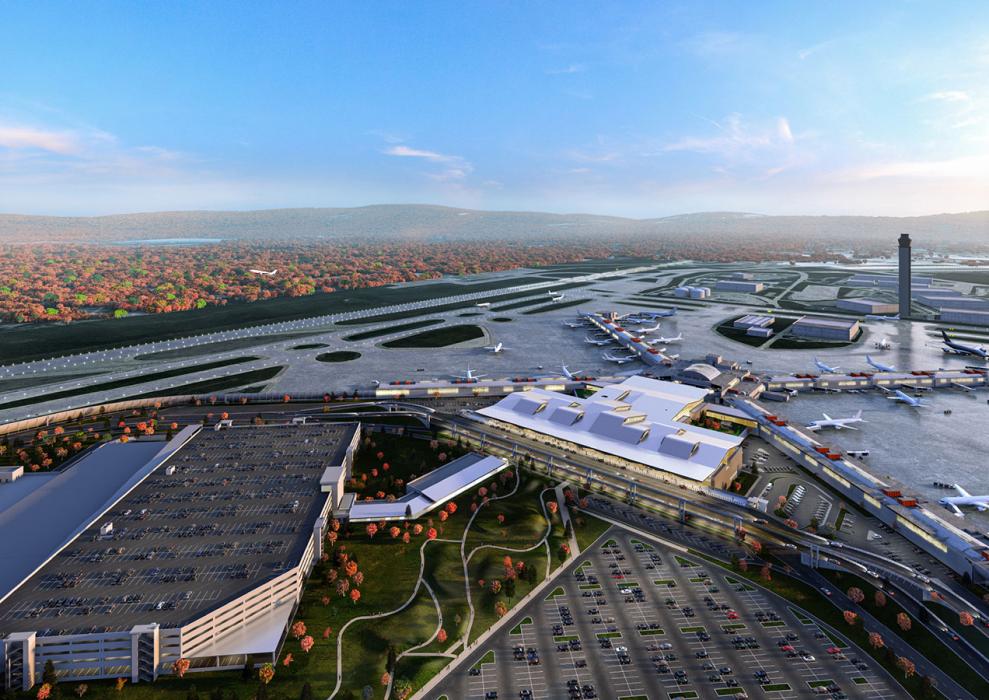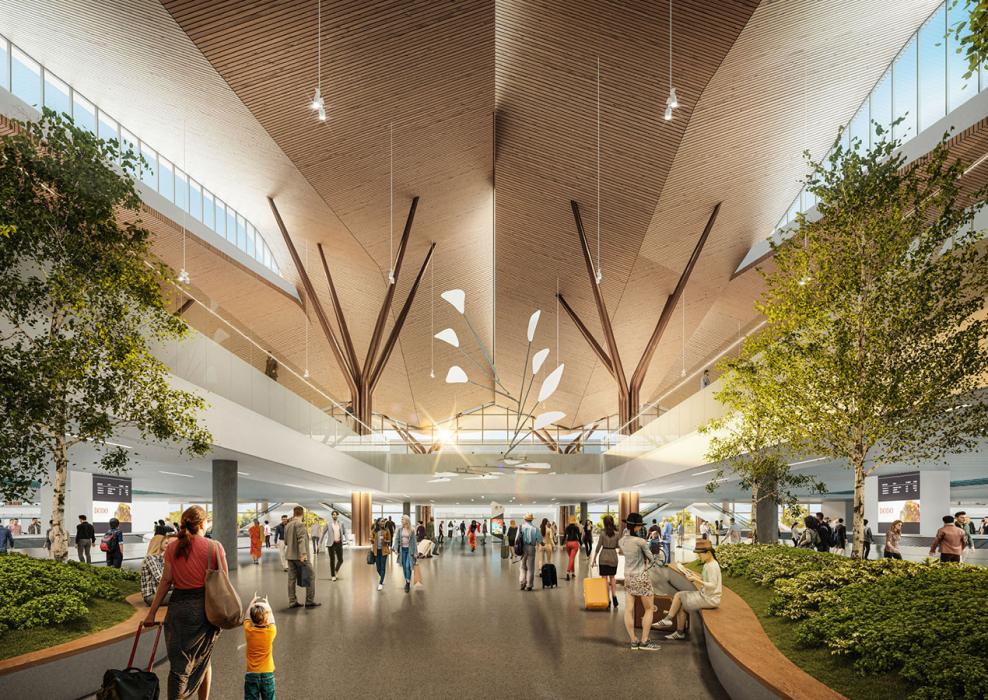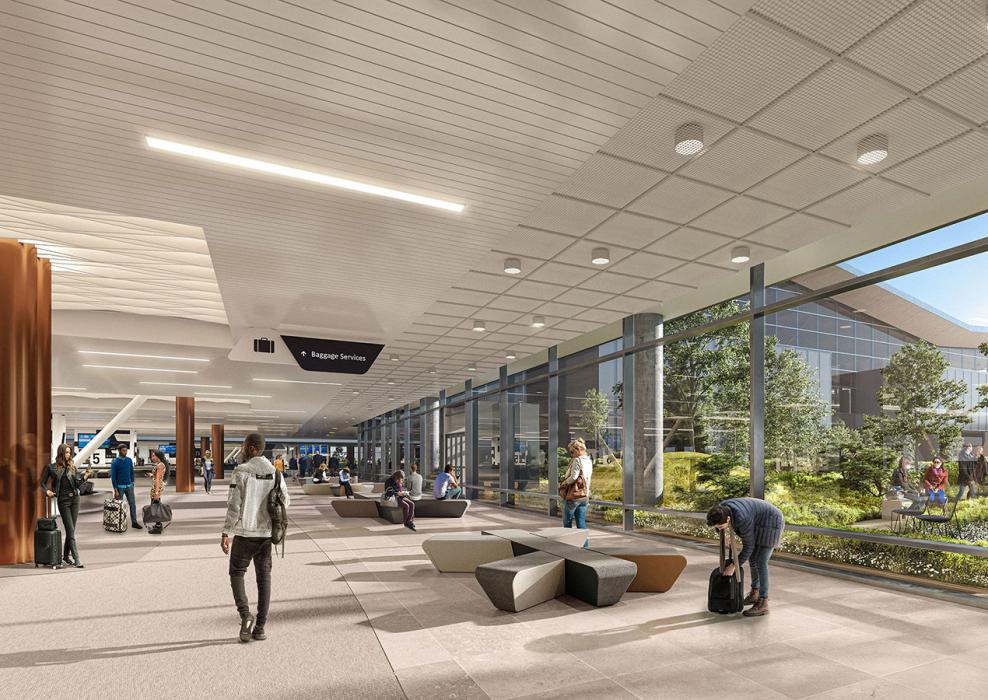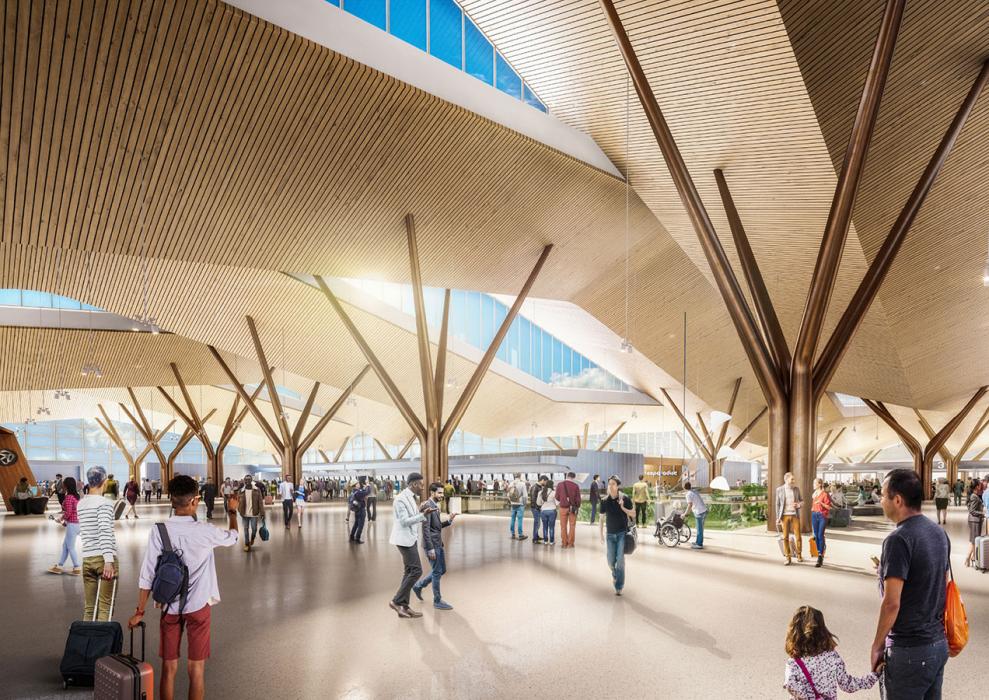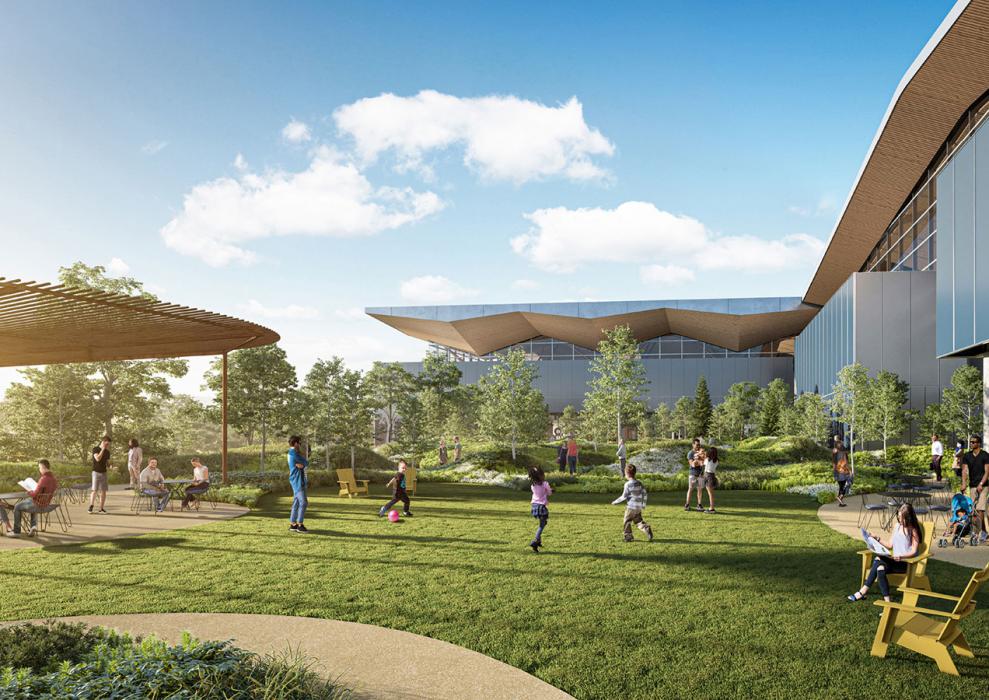 The Challenge
As the second-busiest airport in Pennsylvania, Pittsburgh International Airport (PIT) sees a lot of passengers. That traffic now relies on an automated people mover (APM) to get from landside to airside and back again. A modernization program will connect passengers directly and provide a more comfortable arrival and departure process. The $1.3 billion plan also includes renovations to existing airside concourses to seamlessly connect them to the new terminal.
The project was also an opportunity to envision the airport of the future. What does it look like? How can it perform? We can't eliminate the inevitable flight delays and cancellations. But we can make the overall passenger experience more pleasant. We also had to find a way to keep people moving during construction of the new building, which is right above the underground APM station and tunnels.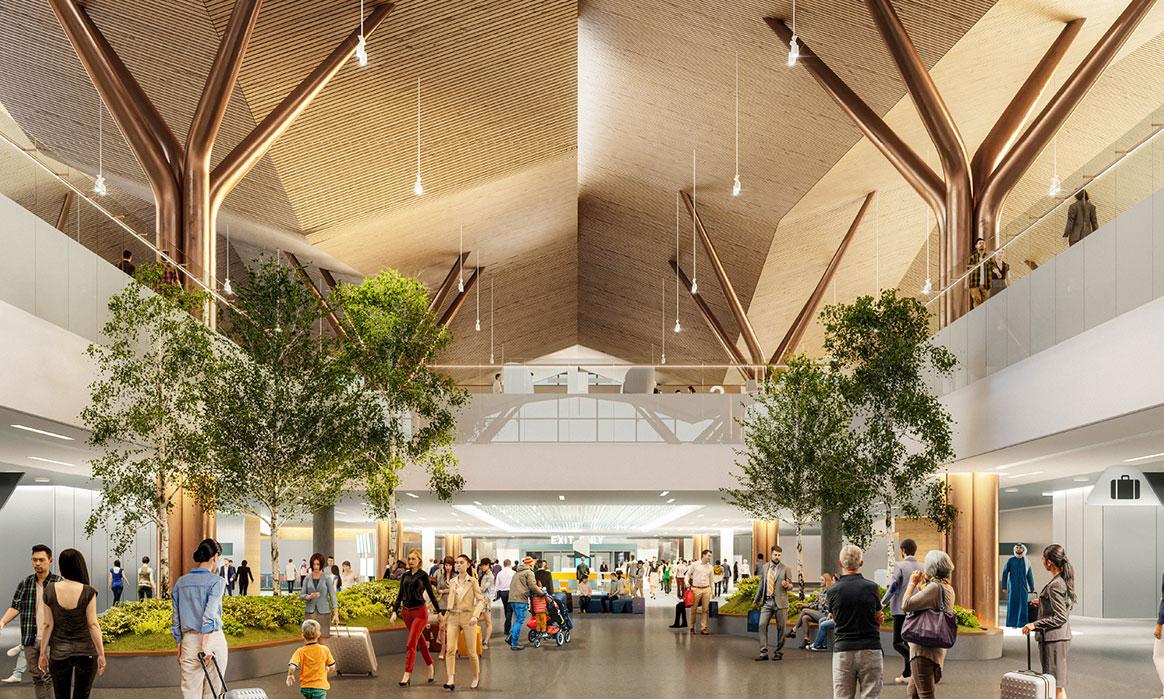 Courtesy Gensler + HDR in association with luis vidal + architects
Terminal Modernization Program
Here's How
Nurturing Nature
Today, building performance is closely tied to occupant comfort, health and wellness. For PIT's new terminal, the design team used biophilic design to bring nature into the building wherever possible. We tapped into building science, benchmarking other major airports and closely analyzing typical behavior patterns.
Raising the Roof
A lightweight, long-span roof supports is composed of independent, undulating ribbons supported on tree-shaped columns. Its exterior form mimics surrounding hills, while providing a forest-like canopy within. Pockets between ribbons diffuse natural light into the terminal, while large entrance canopies use cantilevers to shield passengers from bad weather. We modeled realistic environmental conditions, such as wind-driven rain, to inform the most effective size and shape for the canopies.
Ready, Aim, Fire
Innovative performance-based fire engineering offered a triple benefit: fire safety, improved aesthetics and lower construction cost. How? We modeled several realistic fire scenarios and analyzed how they affected the hollow steel columns. Why? To prove that filling the columns with concrete makes them so strong they don't need standard fireproofing coatings.
We collaborated closely with local safety authorities to clearly show how our design meets the code's intent. The outcome? They approved the code variance.
Seeking Security and Sustainability
Security is a key driver in the design of every airport terminal. We conducted a comprehensive threat, vulnerability and risk assessment (TVRA) to predict and mitigate the full range of potential human-made and natural hazards.
To advance PIT's goal for greenhouse-gas emissions reduction – of 20% by 2028 – the new building is targeting LEED Silver certification. Advanced digital modeling helped us optimize structural systems and materials to maximize efficiency. The team also chose locally sourced timber, no-VOC coatings and paints, and glazing that admits abundant daylight but minimizes glare.
Tailoring with Technology 
Our CORE team streamlined the roof-design process by building project-specific tools and scripts. They allowed engineers to quickly assess architectural concepts. We translated and manipulated complex geometries, analyzed environmental conditions, and gauged the feasibility of several options – all within hours, instead of weeks. This technology also helped us design the most efficient structural systems and components. For example, each unique column node requires an individual steel casting mold. We were able to cut the number of unique nodes by nearly half, reducing complexity – and manufacturing and construction cost.
Foundation Finesse 
To maintain operations throughout construction, we needed a foundation that wouldn't disturb the underground APM directly below the new building. Our solution? A foundation transfer system that keeps the existing structure intact and simply builds on top of it. To support the new load, existing soil and concrete paving above the APM will be replaced with geofoam + a thinner slab .
Results
The 700,000-square-foot PIT landside terminal is scheduled to open in 2025. A sustainable, secure and accessible space that supports responsible operations, the two-story, building will ease congestion and improve the health and wellbeing of workers and travelers.