Navy Pier
Rebuilding Chicago's #1 tourist destination wasn't easy. We pulled back layers of history, went under and over the water, and wove in reinforcements.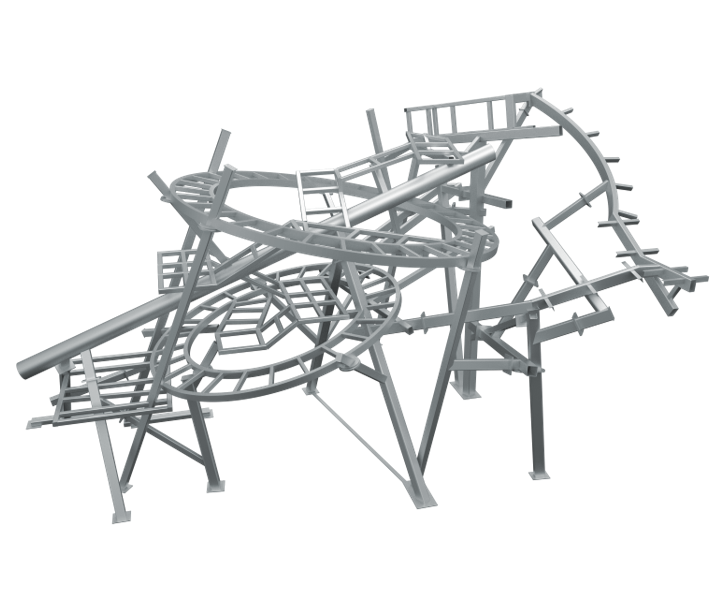 Lead Contact
Project Details
Project Partners
Gensler, Madison Evans Construction Group, Adrian Smith + Gordon Gill, Charcoalblue and Bulley & Andrews, James Corner Field Operations & James McHugh Construction
Owner
Navy Pier, Inc. & ACRON + Maverick Hotels & Restaurants
Location
Chicago, Illinois
The Challenge
Built in 1916 for shipping and used by the military during World Wars I and II, Navy Pier is now a family-oriented fairground. It's being thoroughly revamped as part of a "Centennial Vision" to modernize and increase its offerings.
Before rebuilding, critical questions needed answers. What supported the 3,300-foot pier? How was it built? How much additional weight could it hold? Resting partially on top of a parking garage on top of a lakebed, many layers of previous construction lurked below.
Investigation found that foundations included original wood pilings and newer concrete caissons. The Pier also had damage from a barge that collided with it during a storm in 2014.
The popular site – and the parking garage below – had to remain open throughout construction, adding an extra level of complexity to an already challenging project.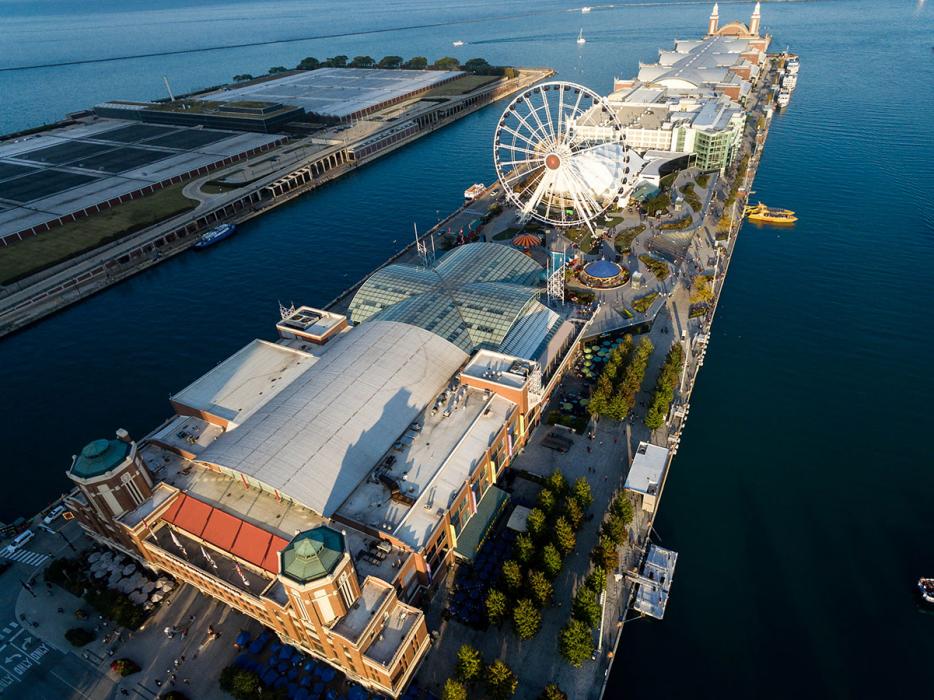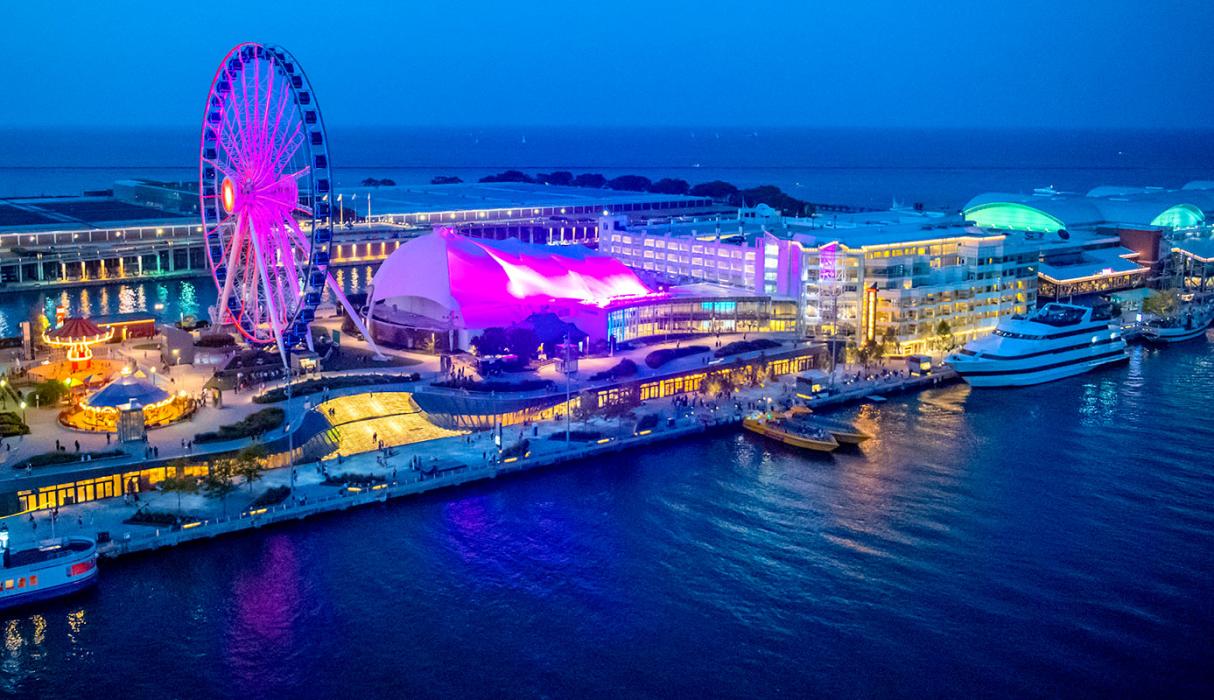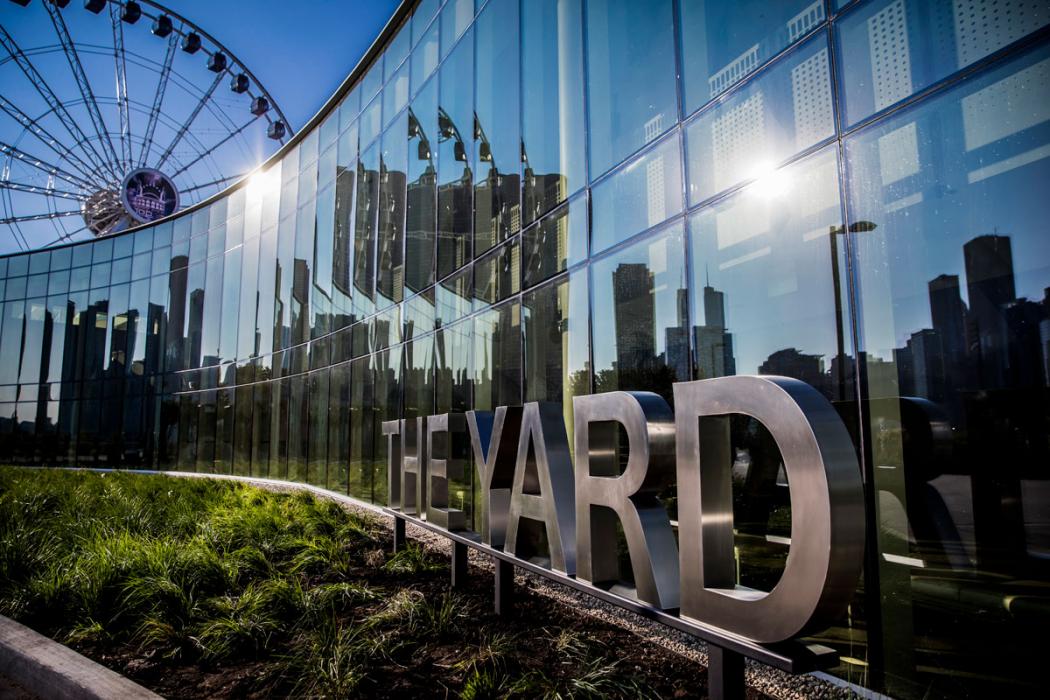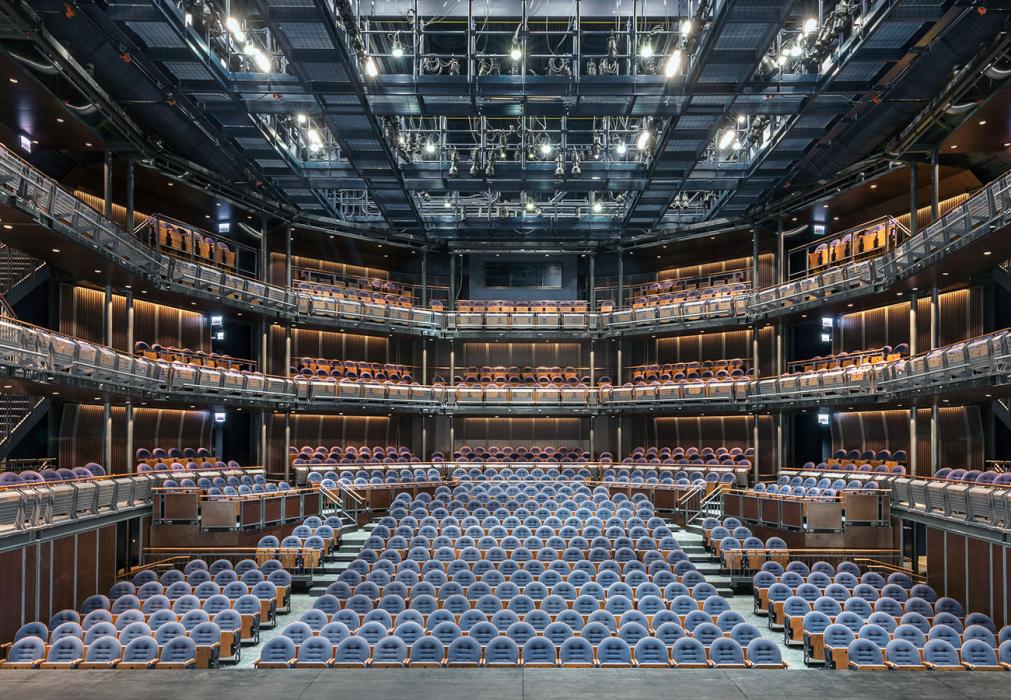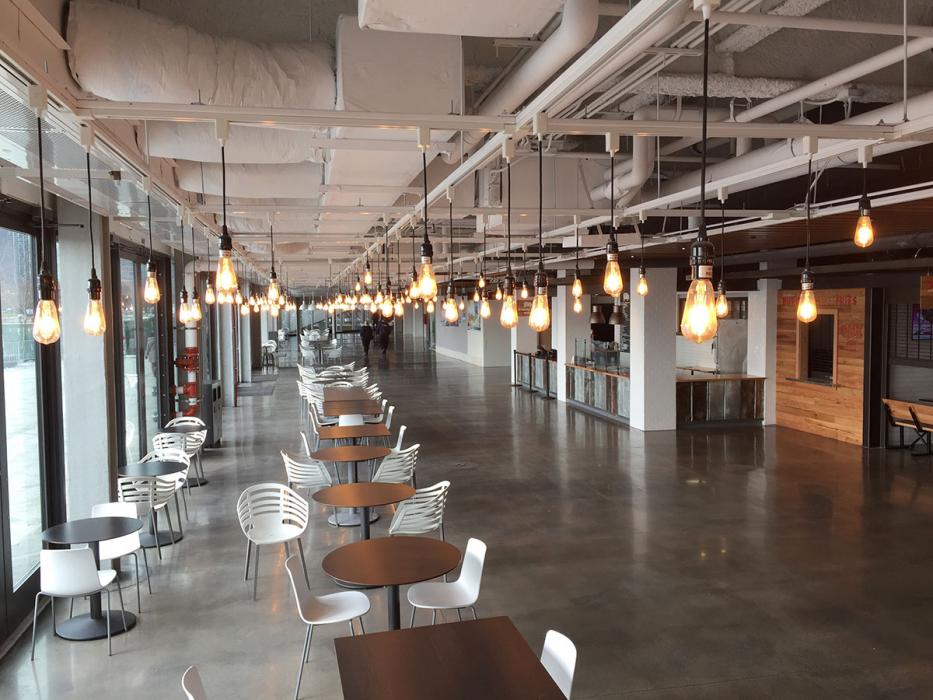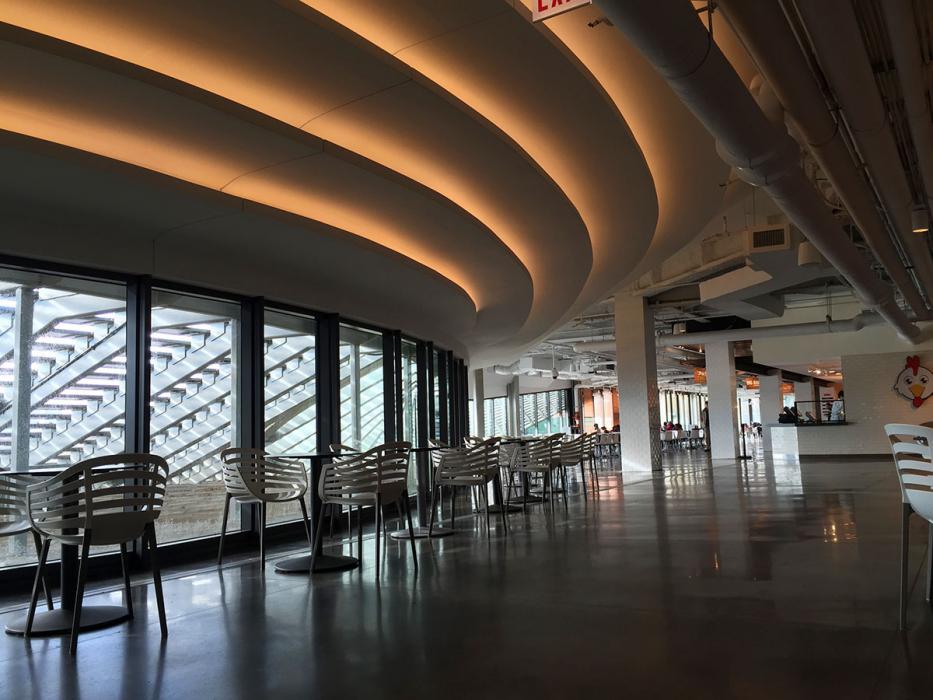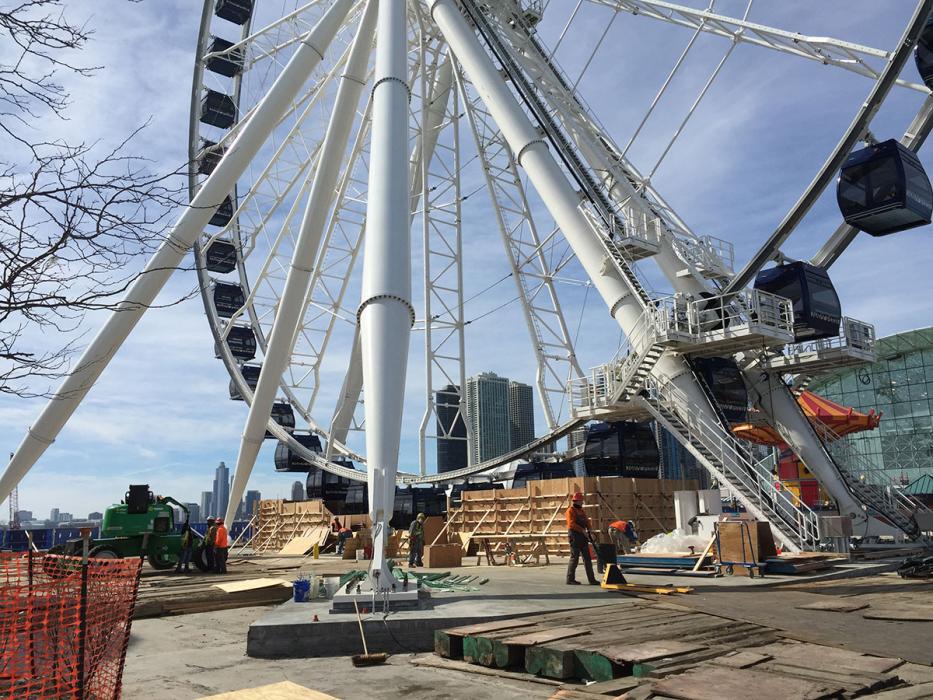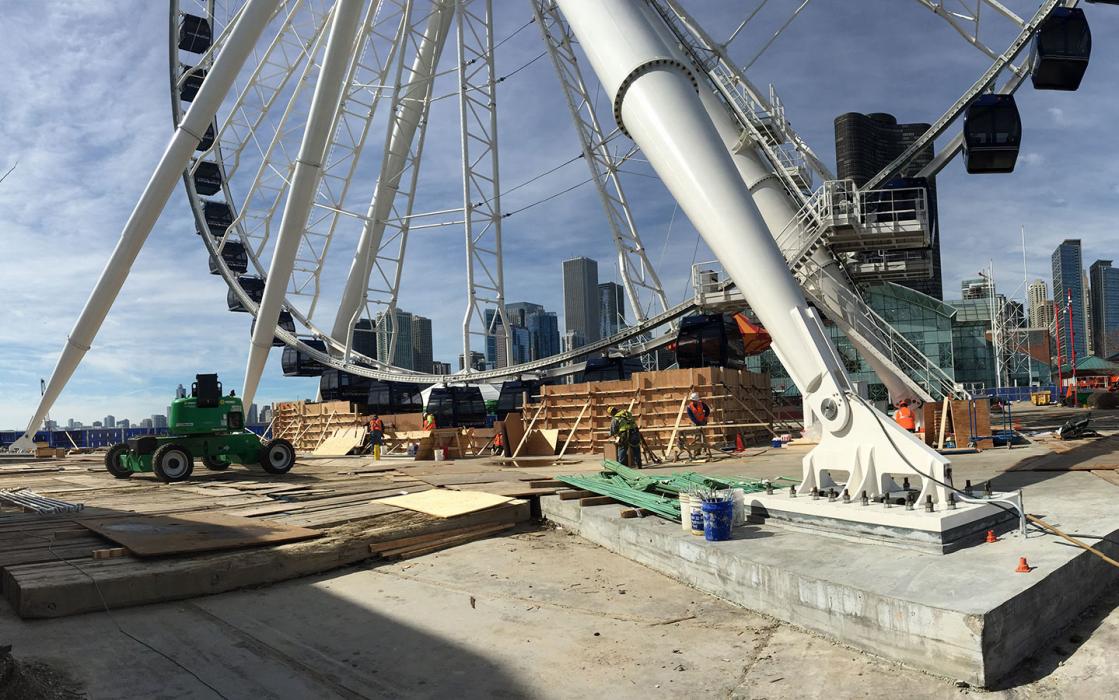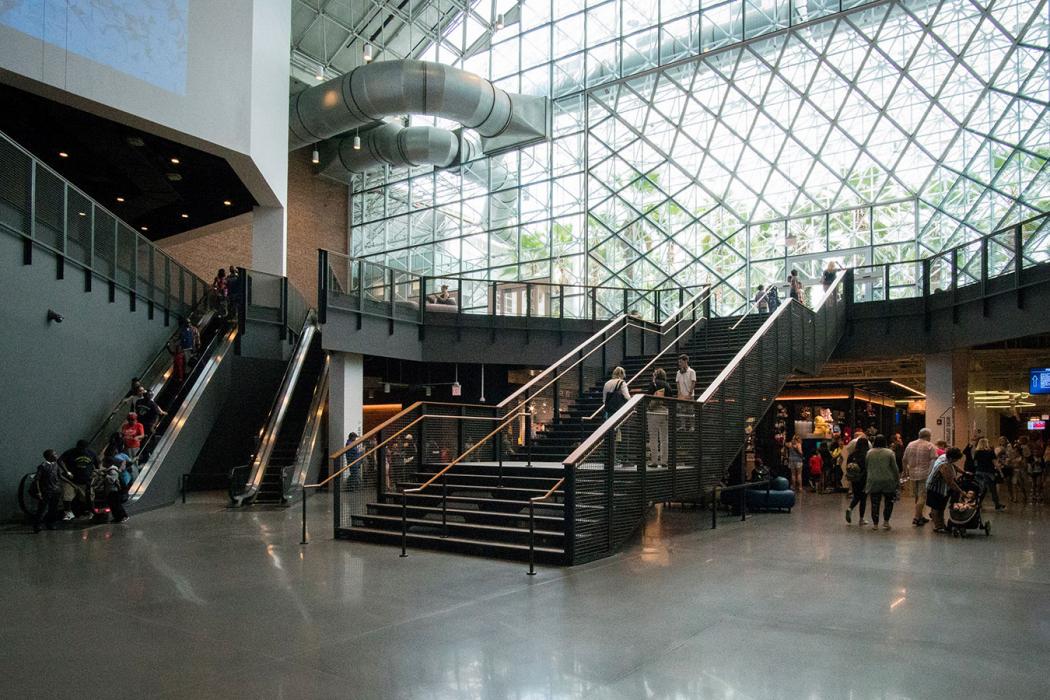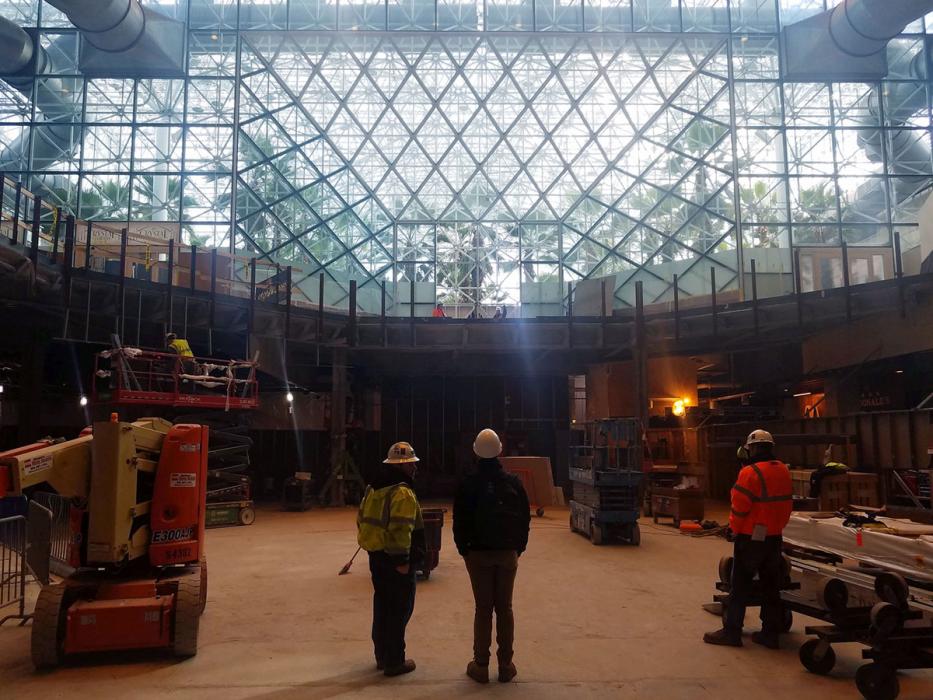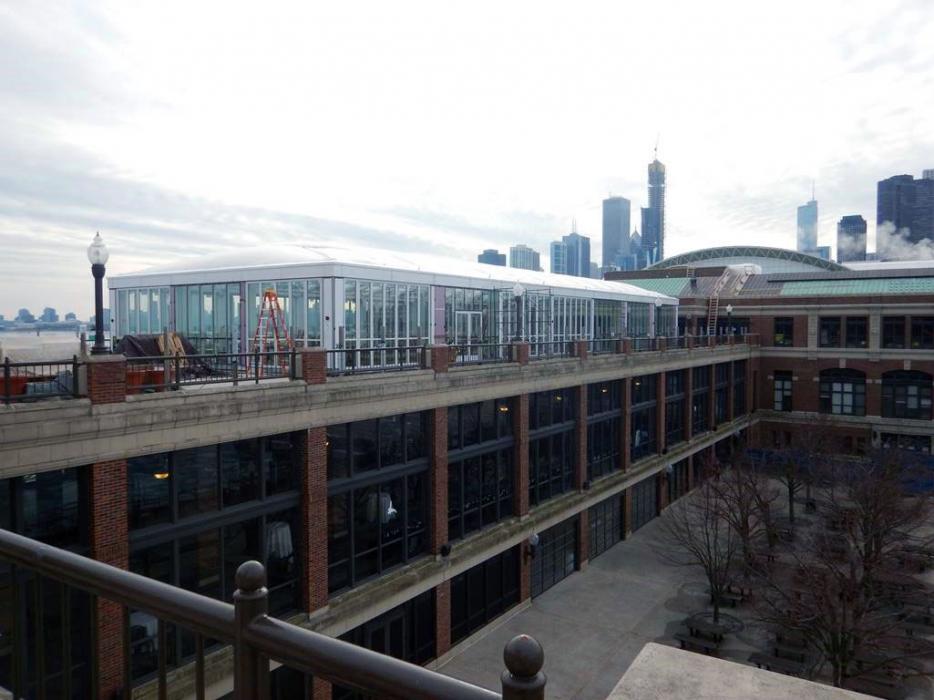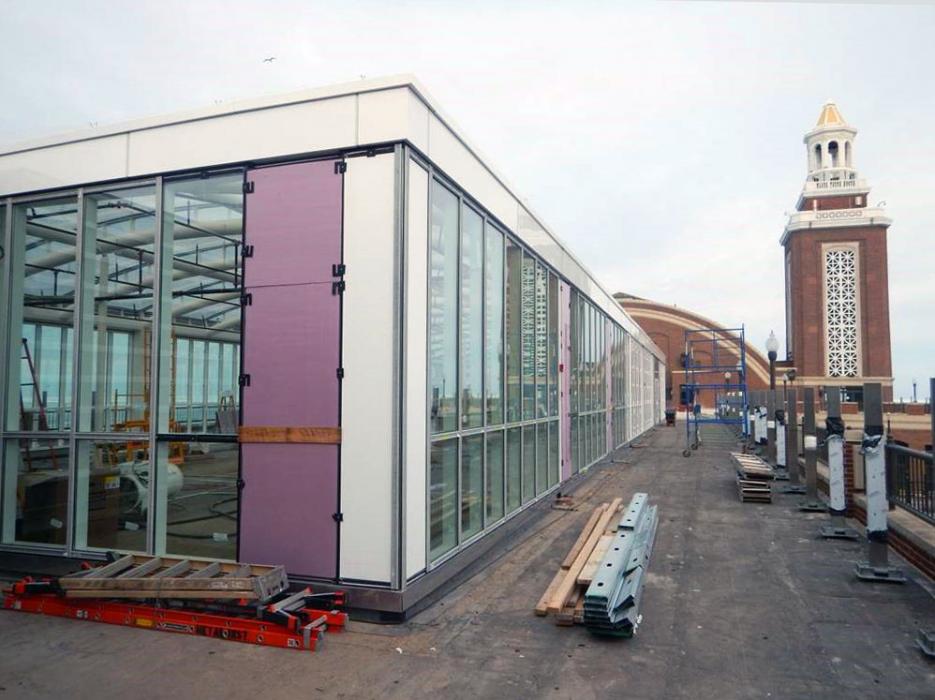 Here's How
Pier Review
Some of our experts had been part of the Pier's engineering and construction teams throughout the 1990s while at other firms. They were very familiar with the reconstruction and also understood the details of the original pier construction. We provided consistency and continuity on a series of Centennial Vision projects with different designers and subcontractors.
Get to the CORE of the Issue
CORE studio was brought in to capture and model the 2014 damage on the Pier's northeast edge. Using drone camera technology and photogrammetry, CORE created a digital mesh of the site, then developed an algorithm to measure the amount of concrete removed from the Pier's end. This holistic, data-driven view helped our engineers better understand and respond to existing conditions.
Reinvent the Ferris Wheel
We analyzed various replacement wheels – including weight, attachment points, and leg geometry – to help select the best taller replacement. Then we verified existing foundations and devised novel hybrid solutions to increase strength and stability.
Our team also helped coordinate construction to keep the Pier open and ensure it could handle heavy installation cranes. This careful planning was also critical to the precise placement of the wheel's leg anchor rods – which had just quarter-inch tolerances!
Reframe Food, Family and Fun
When the Family Pavilion and Arcade needed a facelift, we engineered new stairs and escalators, a "climber" feature and amoeba-like kiosks. But surprise! The old drawings didn't match actual conditions. So we investigated and developed bespoke engineering solutions that worked with prior constructions.
All the Pier's a Stage
The Yard at Chicago Shakespeare Theater, an increasingly popular Pier attraction, wanted a contemporary venue to support creative adaptations and classic performances. But the budget was tight.
It made sense to repurpose a large, underused structure as the outer shell and construct a new inside. But this box-in-box plan had to squeeze a complete theater between the tent and the parking garage below.
We created a laser point-cloud to determine the tent's exact dimensions and guide the size, shape and placement of the new theater "box." Then we used an air-caster seating system for flexibility. Three people can easily "float" nine four-story towers into performance-specific locations.
The adaptive reuse of The Yard was important to achieving the theater's performance goals within budget. Renovating and reusing the existing stage house allowed for expanded theatrical options without the cost to build new.
Sleeping on a Weighty Issue
Navy Pier will soon invite guests to extend their stay; its first hotel opens in 2020. The three-story building rests on old foundations, which weren't practical to change or rebuild. So we designed a system of micropiles to help secure the pier to bedrock. Then we supported the new hotel with the lightest option allowed by code – a steel-and-composite platform with cold-formed steel studs.
We also reduced the overall weight with ETFE (ethylene tetrafluoroethylene) panels in lieu of heavy metal and glass in the hotel's East End Overlook. We also consulted on the Pier's new Welcome Pavilion, which has a green roof and supports a pedestrian park.
Results
With its first phase completed in 2016, Navy Pier's Centennial Vision is on its way to ensuring its nine million annual visitors will keep coming back.
With a 580-ton, 196-foot-tall Ferris wheel. A theater that can transform for a variety of performance types. A 222-key hotel and event space with spectacular views of the Chicago skyline and Lake Michigan. Our creative engineers helped make it all possible, all while the 50-acre Pier stayed open for all but two days during construction.