News
INWED 2022 – A Conversation with Colleen Harper
July 07, 2022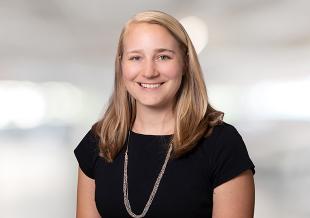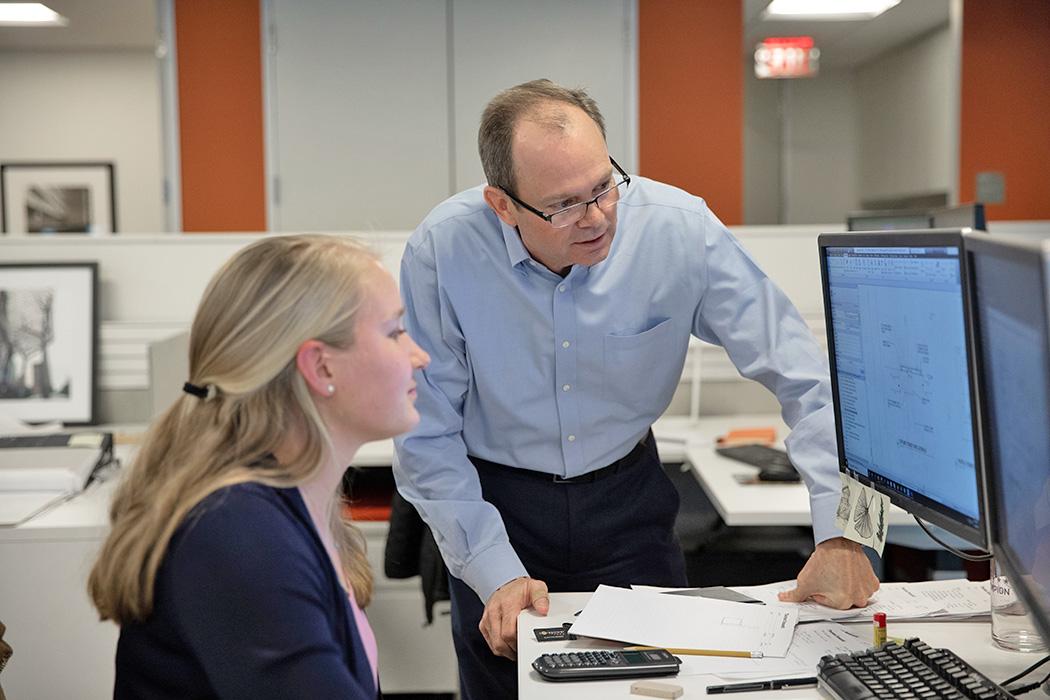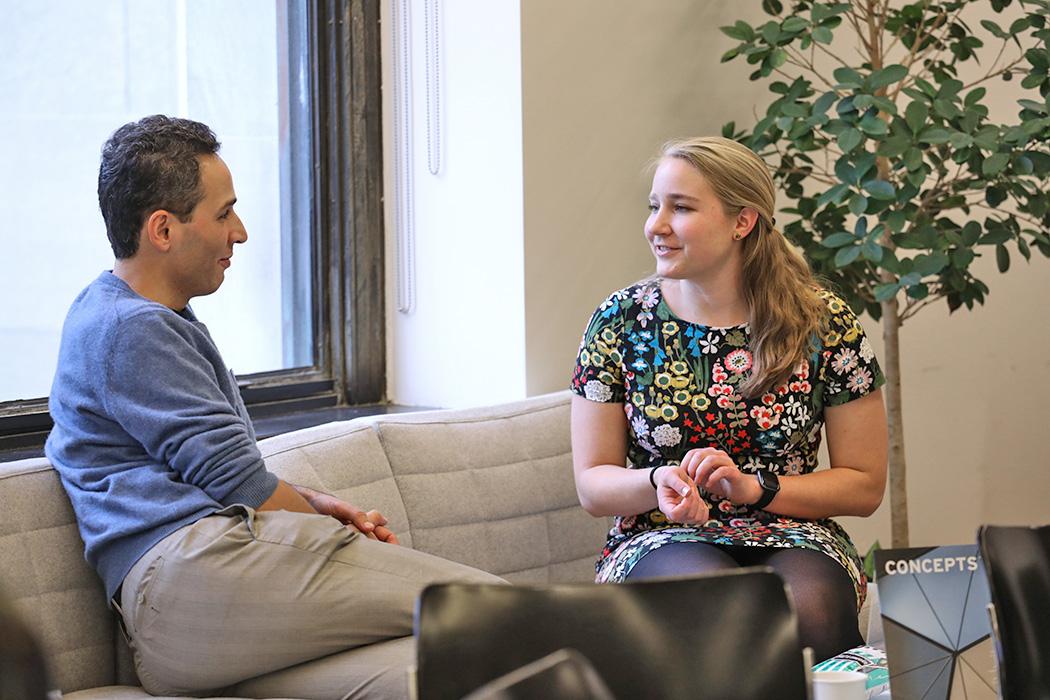 To honor women engineers at Thornton Tomasetti, Women@TT's Global Programming Committee is sharing stories about remarkable women. Linda Warren, Director of Learning, conducted the interview.
---
Colleen Harper is a senior engineer who started in our Washington, DC office and then moved to New York. She has worked in the Structural Engineering practice throughout her four years at the firm. Colleen's unique background and significant engagement at Thornton Tomasetti bring a lot of value to the firm.
Linda  Tell us about your background.
Colleen  My path to becoming an engineer is different from a lot of people at Thornton Tomasetti. I went to Middlebury College, a liberal arts school in Vermont. I was always interested in engineering and majored in physics, but I wanted a broad-based education. My first job after college was at a software company, but I knew it was not a good long-term fit for me. A lot of jobs that appealed to me required an engineering degree, so I returned to school and had to figure out what type of engineering to pursue. My interest in architecture led me to structural engineering. Studying in a master's program without a bachelor's degree in engineering was a challenge. Honestly, I didn't know exactly what I was signing up for. Luckily, it worked out and after graduation I came to work at Thornton Tomasetti.
Linda  How do you think your liberal arts education influences your approach to work?
Colleen  I think my education made me curious about the world in general. There are a lot of people at Thornton Tomasetti who share my curiosity and that is one of the things I like about working here.
Linda  That's great because curiosity is one of the qualities that drives career growth and success. Switching to another topic, I think you pursued sports in school and that might have impact on what you bring to the job
Colleen  I really valued being an athlete in college. It gave me something to do outside of academics. It allowed me to use different sides of my brain and body. I have always been involved in athletics. When I was growing up, I participated in multiple sports and always had something going on. I started diving in high school along with other sports and then chose to continue to dive in college. I was on my college's NCAA varsity swim and dive team. People ask me if being in sports made me disciplined and focused. It never really felt like I was being particularly focused or particularly disciplined because I enjoyed doing it and it was part of my daily routine. You know, it was just easy. It didn't feel like I was working really hard. Although looking back, I did work hard, and I did put in extra time. But, because it was something that I enjoyed, it never really felt like a chore. It was fun and I think that's definitely something I took away from it. If you enjoy what you're doing, it's easy to focus and put a lot of effort into it.
Linda  Do you feel the same kind of pull to problem solving and engineering that you felt for diving?
Colleen  Yeah, definitely. I think especially having the experience of being in a job that I didn't like previously [software], I'm more appreciative now about having a job that is a good fit. It's so much easier for me to put in extra effort along the way. For example, being a CoP [Community of Practice] leader and being really involved in Women @ TT — those extracurricular activities are just things I want to do. They don't feel like extra work.
Another thing that I thought about with respect to sports, especially with diving, is that even though you compete individually, you're still part of a team. The only reason I survived as long as I did competing and diving is because I liked my teammates. If I had been diving by myself, it would have been a lot less fun. I probably wouldn't have continued. It taught me that it's important to surround yourself with people you like and who are motivated by similar goals. You can motivate each other. You know, I think that was one reason why I didn't like working from home during the pandemic. It's because I kind of lost that community.
Linda  I'm wondering if you have thoughts about the differences working in two Thornton Tomasetti offices (DC and NYC).
Colleen  The size of the two offices is different and that was an adjustment, but the sense of curiosity and type of people are really similar. It has been nice to expand my professional network at Thornton Tomasetti. When I have questions about projects I have twice as many people who can be resources. I think working in two offices has broadened my horizons. I understand problems and potential solutions a little bit better now.
---
Being in the CoP allows me to connect with brilliant people.
Linda  Has being a CoP leader helped develop your career?
Colleen  It has definitely enriched my knowledge and broadened my network. One thing I did not expect was how often people will reach out to me individually for guidance on where to go when they have questions about flat slab design. Sometimes I can answer their questions and a lot of times I can point them in the right direction to get their questions answered. Being in the CoP allows me to connect with brilliant people.
Linda  In what ways to you see yourself advancing?
Colleen  I'm currently excited about working on different kinds of projects compared with the projects in DC. I'm working on buildings that are much taller than anything I worked on before. The new projects have different technical challenges. I like doing things that are new and different, not just a repeat of what I did in the past. I like working on multiple projects and having projects in different phases. I like the diversity that I have from one day to the next.
Linda  As we wrap up, I'll just observe that I think it is not a coincidence that you achieved a high level of competence in diving and now you are "going the extra mile" at Thornton Tomasetti. You have determination, you can focus on achieving at a high level, you are curious about a lot of things, you are actively engaged at work with different kinds of projects, and you are sharing knowledge through the Flat Slab CoP. It looks like you're on a great career trajectory.
Related INWED 2022 Profiles