News
Miami Grand Prix Debuts at Hard Rock Stadium
May 12, 2022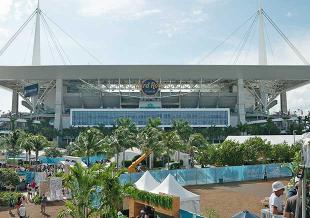 Juan Pablo Saenz photo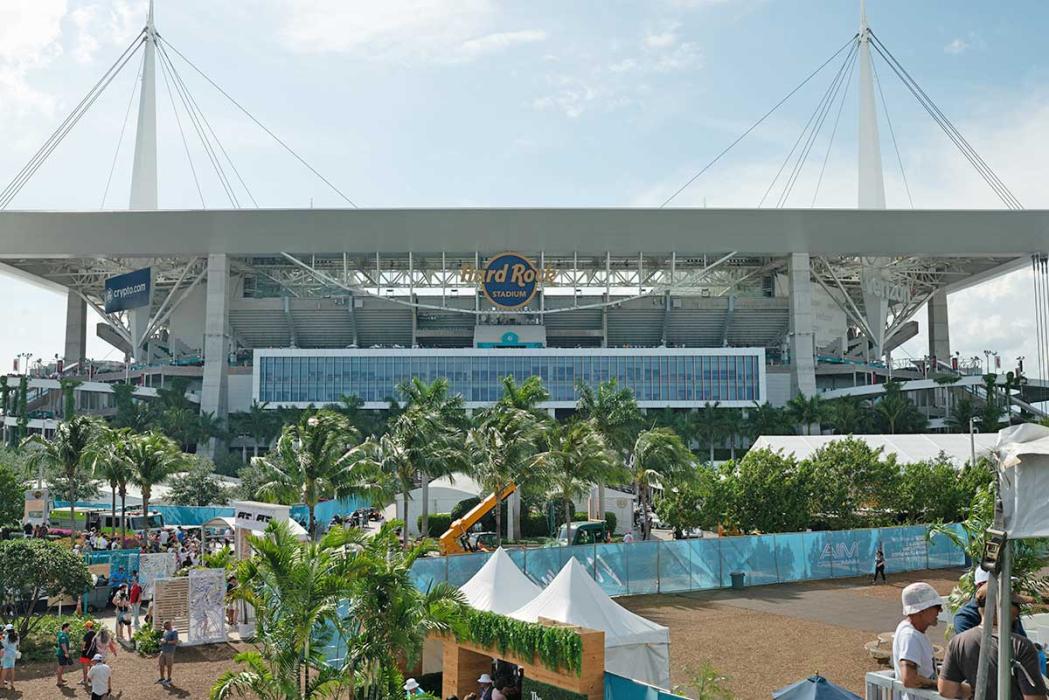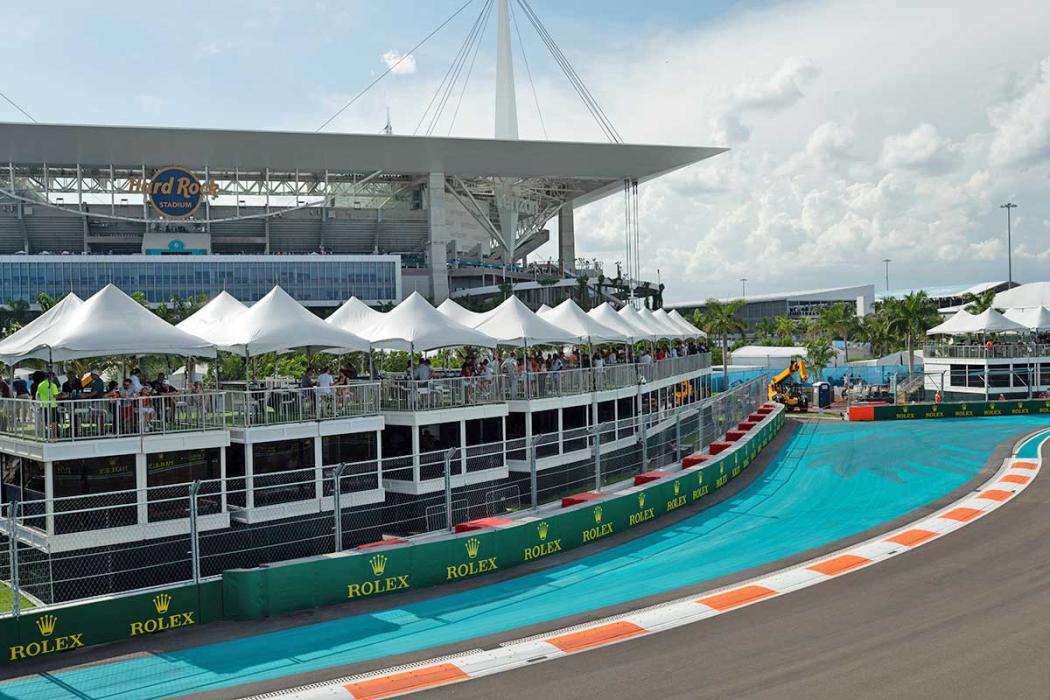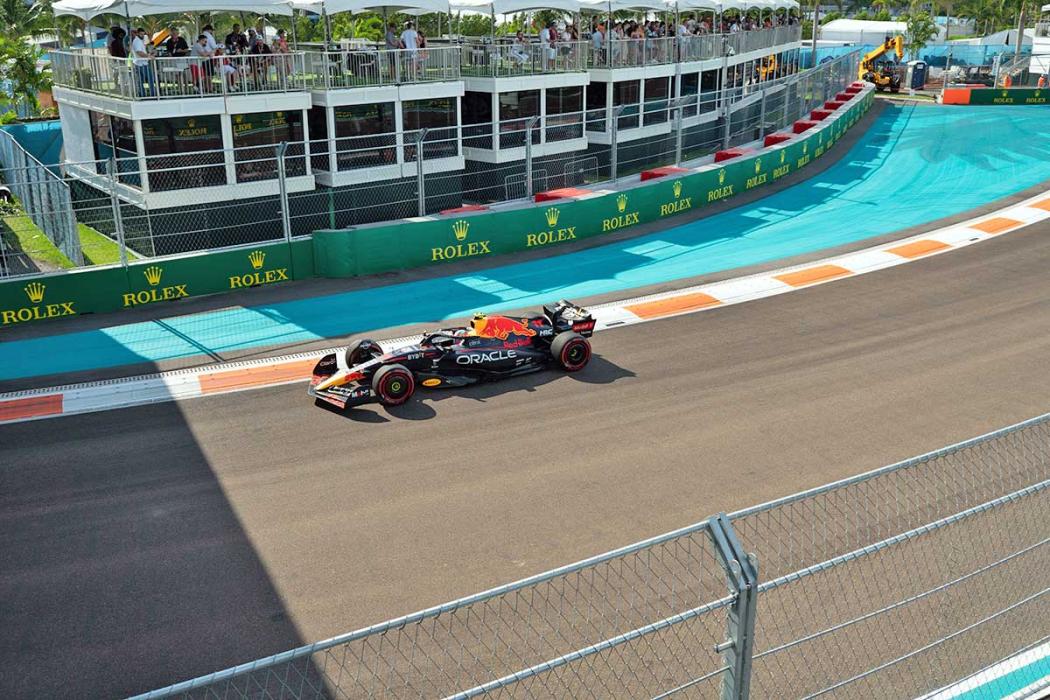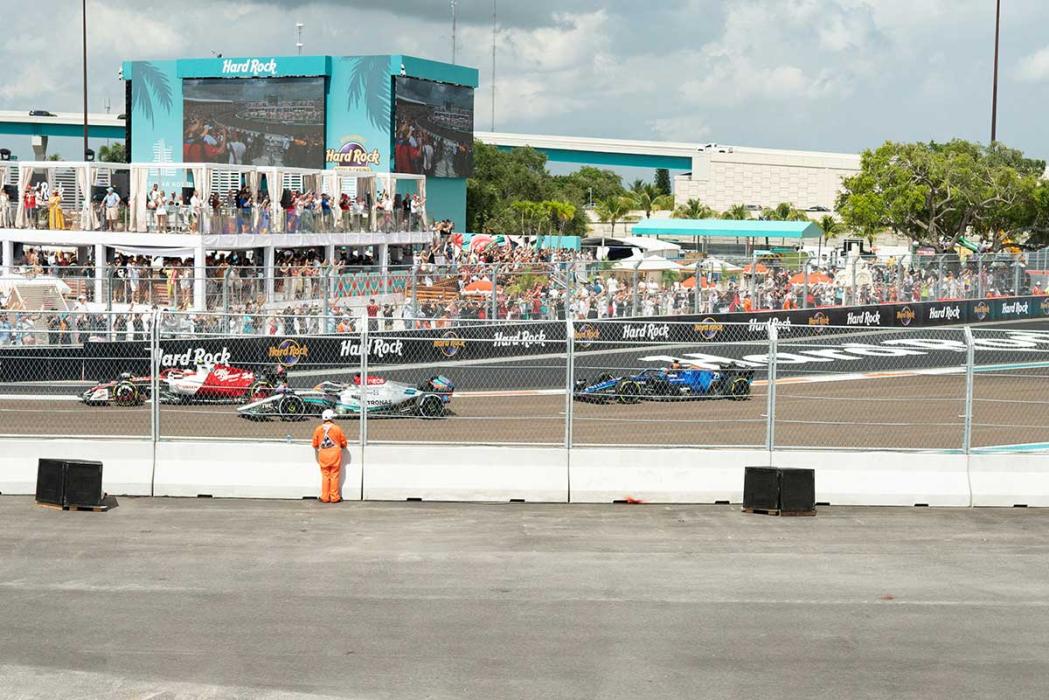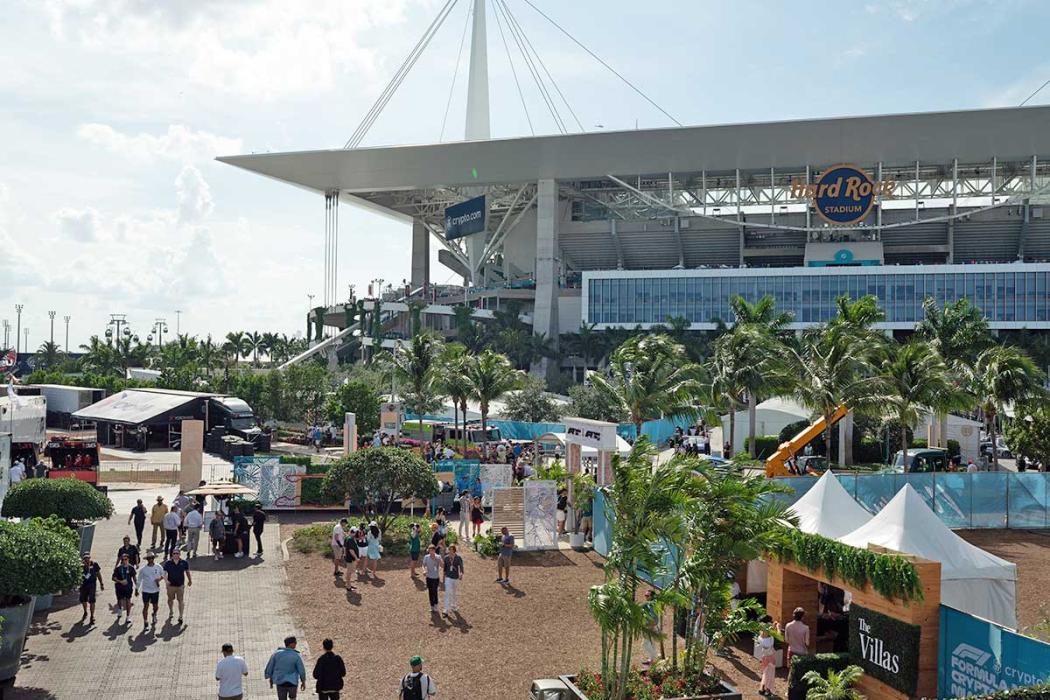 All eyes were on the Hard Rock Stadium campus the weekend of May 6-8, as the first-ever Formula 1 Miami Grand Prix was held at the Miami Gardens, Florida, facility. A 3.363-mile, 19-turn F1 circuit, known as the Miami International Autodrome, was created in the parking areas around the stadium as part of a 10-year deal with the city to host an annual Grand Prix.
Thornton Tomasetti was there to help the Miami Dolphins prepare the site to host one of the most anticipated events on the global sports calendar. We provided structural design for the 1,000-foot-long pit and paddock building with a three-story office tower, various structures at the start line, such as the start light gantry and starter's and finisher's platforms, and repeater light supports.
"We worked closely with the fabricator and contractor to meet the extremely short project schedule," project manager Senior Associate Eric Search said. "The steel fabricator produced shop drawings simultaneous to our engineering and permit documents. The schedule was so fast that steel fabrication begun just as the 100% design documents were completed and submitted for permit." In addition to the speedy schedule, the structures and track were constructed on a tight, busy site hosting a range of major professional sports events and concerts year-round. Thornton Tomasetti knows the complex all too well, having provided structural design, façade engineering and construction engineering for the extensive renovation of the 80,000-seat home of the NFL's Miami Dolphins, completed in 2017.
With the stadium serving as the centerpiece, fans enjoyed close-up views of the track and a variety of other entertainment from eight hospitality zones during the three-day event, which is predicted to have a greater economic impact than the Super Bowl each year.