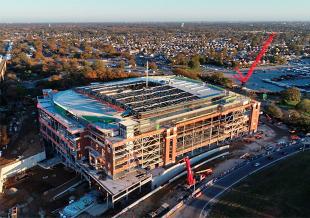 Courtesy AECOM Hunt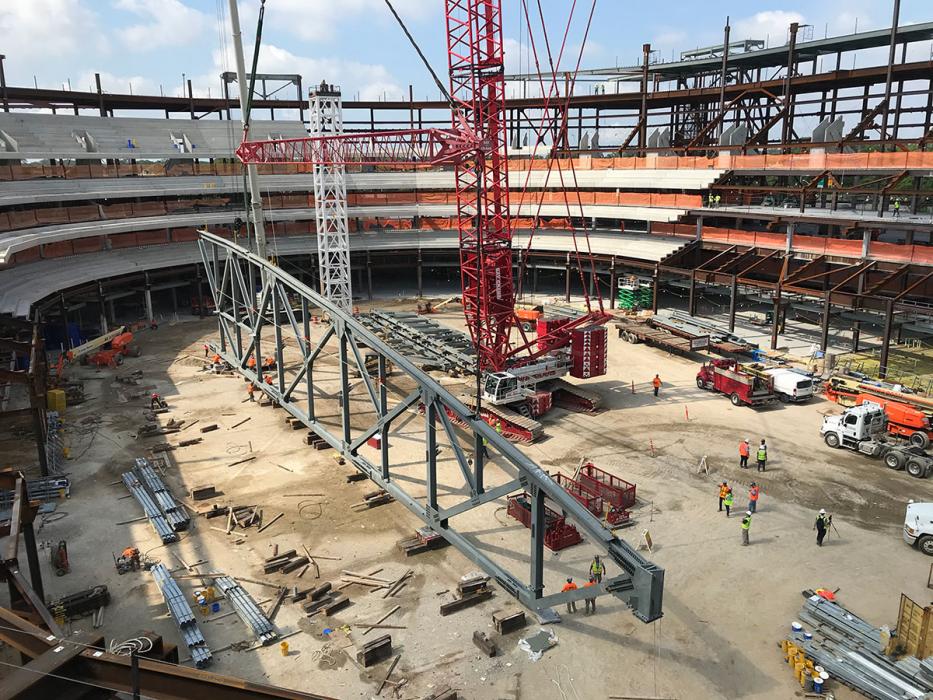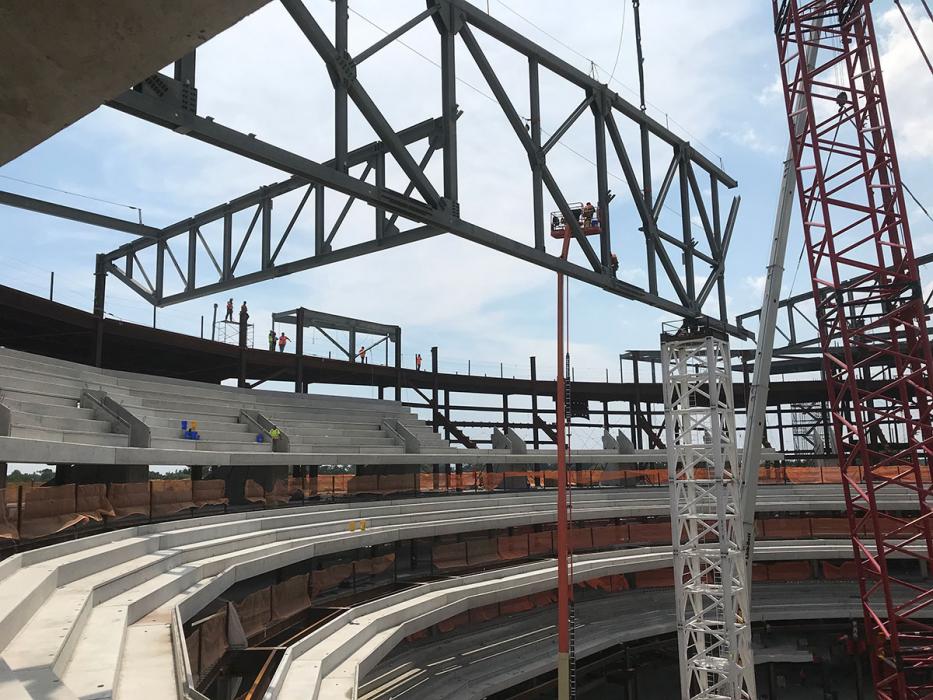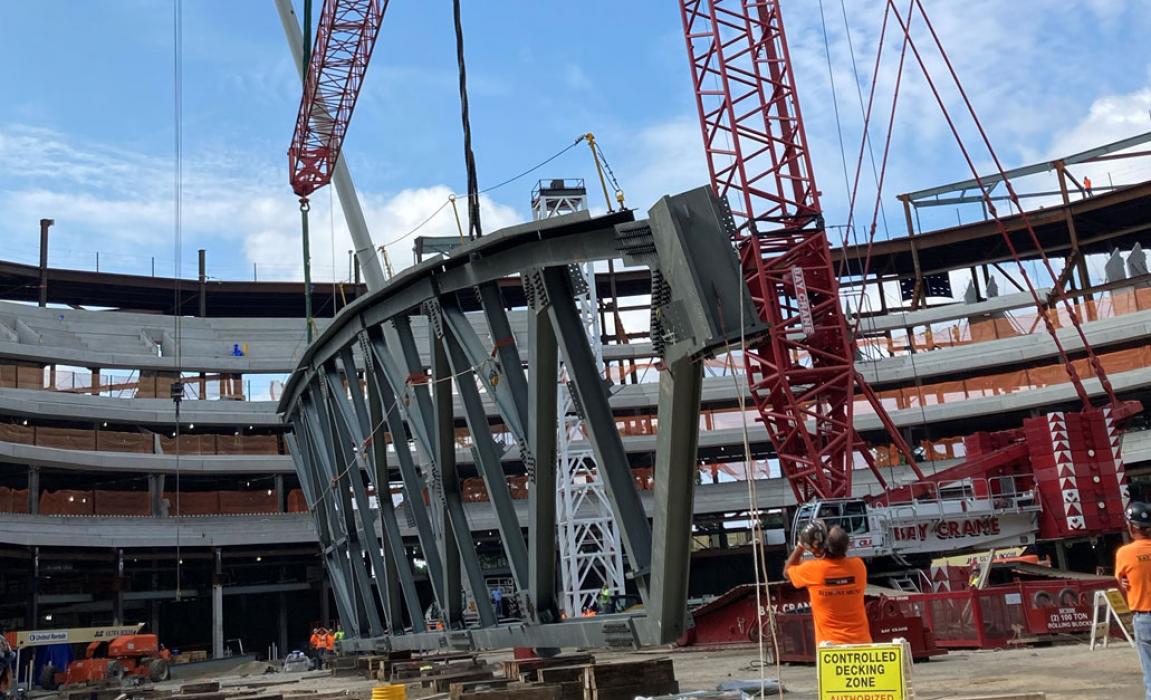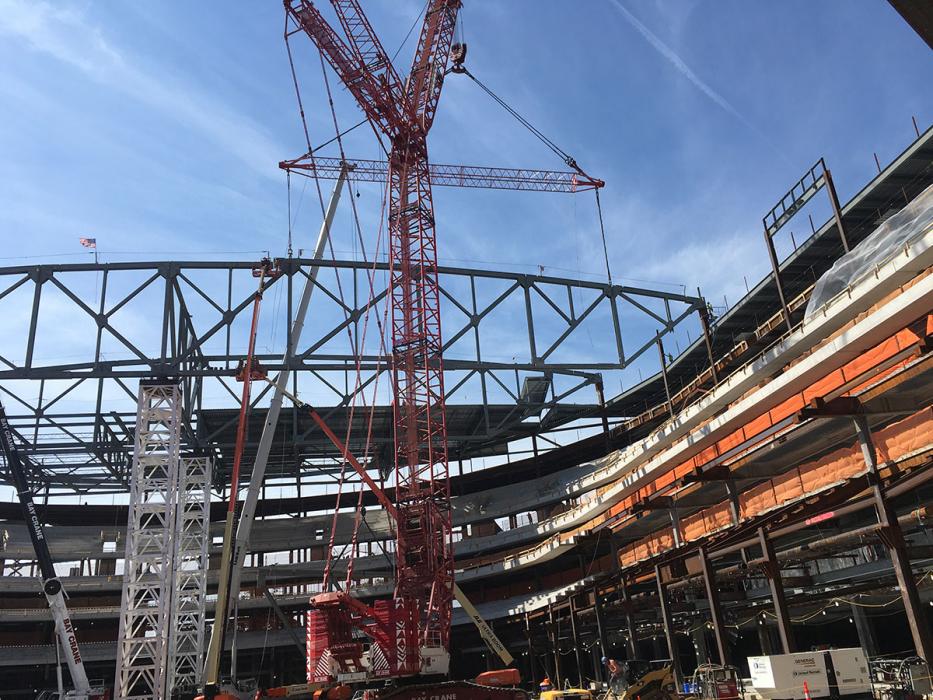 At the same time the New York Islanders are making a 2020 Stanley Cup run, the roof is going up on their new home. The four main trusses, each weighing approximately 180 tons, are being put into place at UBS Arena at Belmont Park in Elmont, New York, marking the completion of the primary arena superstructure and the beginning of construction on the 350-foot long-span roof.
"Reaching this point in the project is the culmination of three years of hard work and dedication by countless engineers and project partners," Associate Eric Lumpkin said. We're providing structural and construction engineering services to Populous for the 675,000-square-foot venue.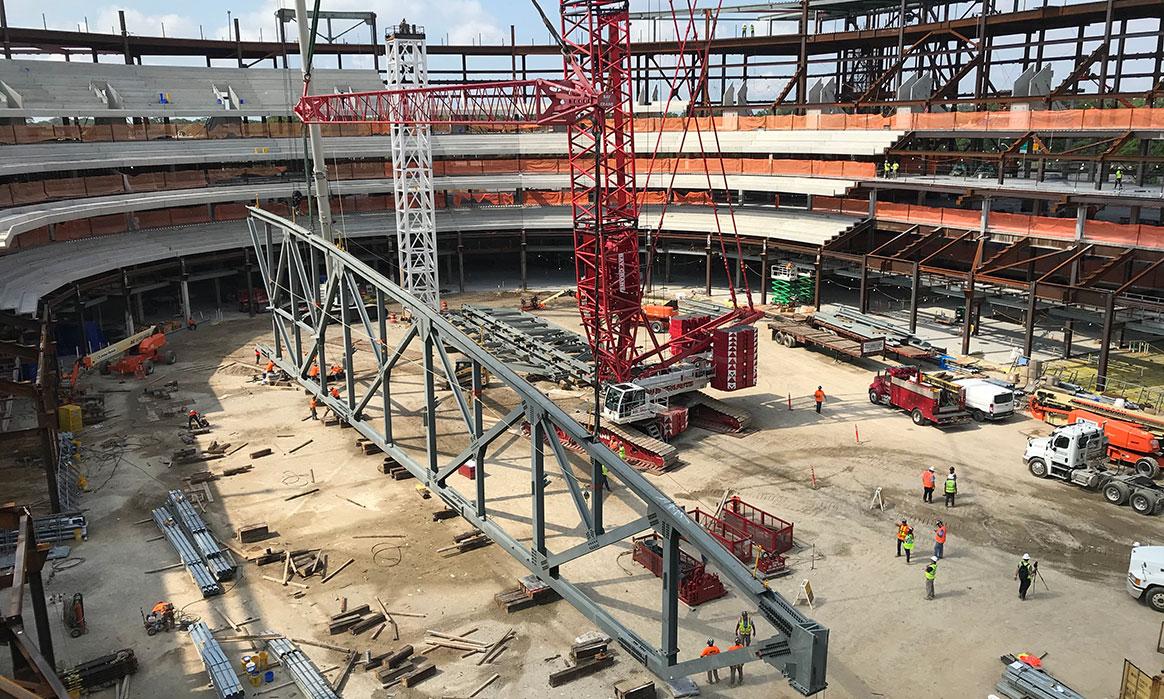 Thornton Tomasetti
UBA Arena - United As One
Situated within thoroughbred horse racing's famous Belmont Park, the arena will seat 17,000 for hockey games and 19,000 for concerts and other events when it opens at the start of the 2021-22 season. The new facility will feature premium clubs and suites, outdoor terraces and a large enclosed marshalling yard for easy load-in and load-out for concerts and shows.
UBS Arena will serve as the centerpiece of a $1.3-billion complex, which will include a 250-room luxury hotel and 350,000 square feet of retail space. The project is a development of the New York Islanders, Oak View Group and Sterling Project Development. AECOM Hunt, in association with Barton Mallow, is the general contractor.