CBS Building, 51 West 52nd Street
"One of New York's premier post-World-War-II-era skyscrapers and one of the country's great works of modern architecture."
Lead Contact
Project Details
Project Partners
CBS Corporation
Location
New York, New York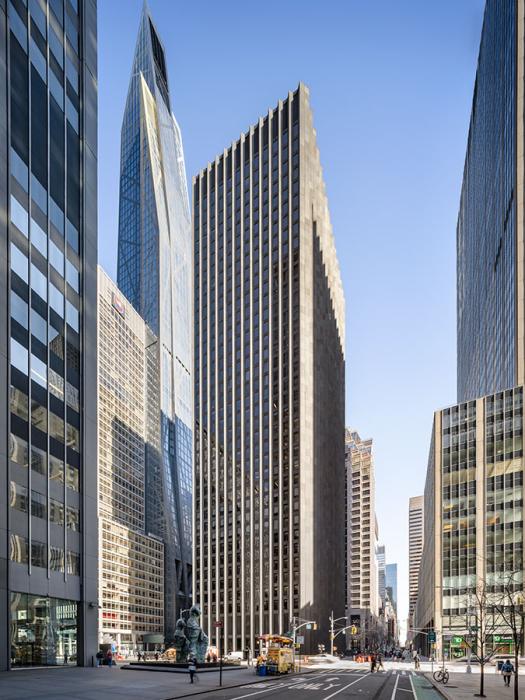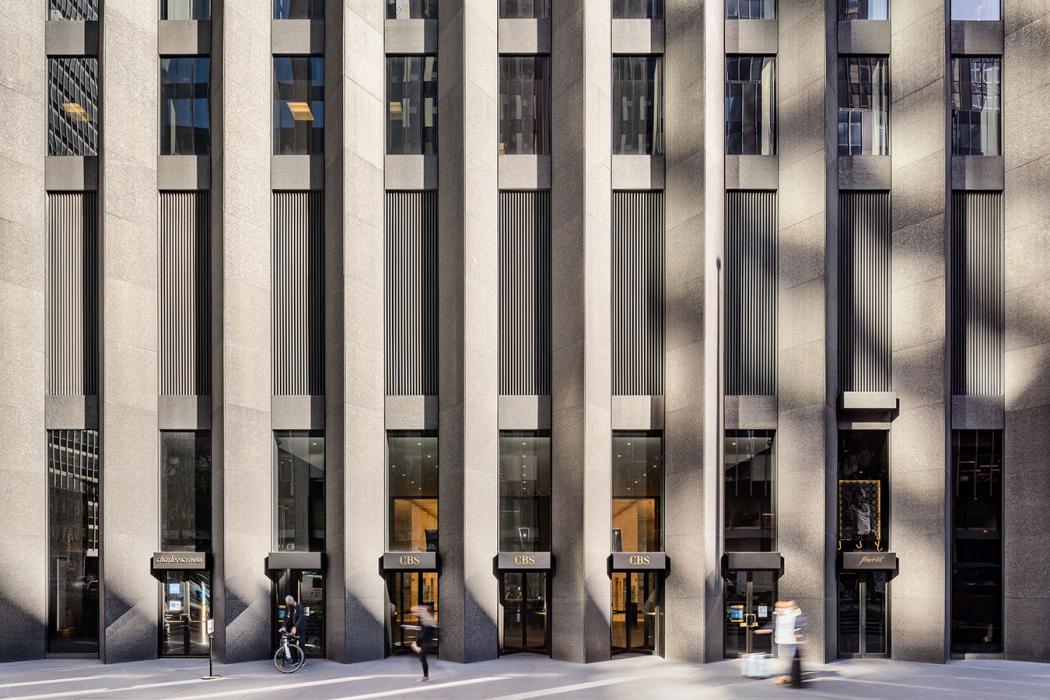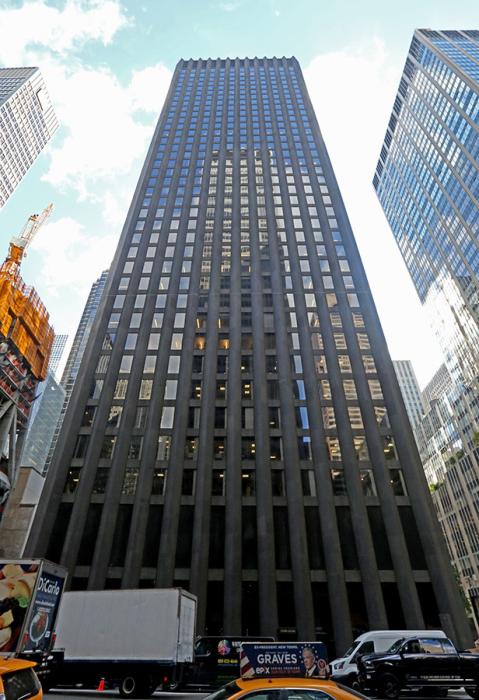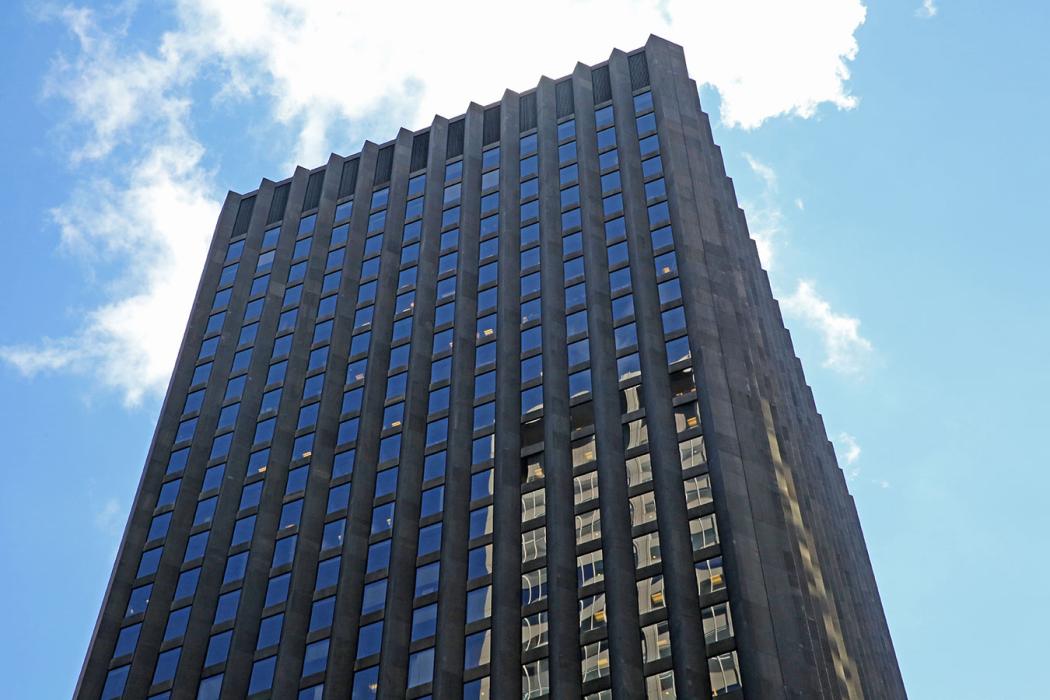 Overview
"Black Rock," so-called because its exterior concrete columns are sheathed in massive slabs of Canadian black granite, was designed by famed architect Eero Saarinen in 1965. The 38-story, 490-foot-tall building features an innovative structural system of reinforced concrete, making it the tallest concrete-framed building in the world at the time of its completion. The landmark designation report refers to the buildings as "one of New York's premier post-World-War-II-era skyscrapers and one of the country's great works of modern architecture."
We provided façade investigation, historic preservation, waterproofing, structural and MEP engineering, construction document and construction administration services for the New York City landmark. We continue to assist with structural modifications to the building, including reinforcing the roof structure to accommodate the added weight of overburden for the 2010 green roof project.
---
Thornton Tomasetti was the original structural engineer for the building when it opened in 1965.
Highlights
We performed a comprehensive arms-length review of the entire façade and found that the granite panels had cracking in localized areas.
We developed an economical strategy that combined localized repairs with a monitoring program. Specialized repairs increased the sizing of soft joints and kept the massive granite stones in place, which significantly reduced costs compared to a full removal of the stones.
Restoration design for the façades included stone dutchman and patching repairs, stone crack stitching and sealant replacement. All of this repair work was approved by the Landmarks Preservation Commission.
We provided mechanical, electrical and fire protection design services for upgrades to the 19th floor initially, and subsequently provided further upgrades to a total of six floors — 2,3 7, 19, 20, and 24 — and the basement.
The scope of work included replacing and balancing air handling units, perimeter duct work modifications and upgrades, perimeter induction unit replacements, fire protection services involving the replacement of sprinkler heads, and lighting design and replacements of local lighting and their controls.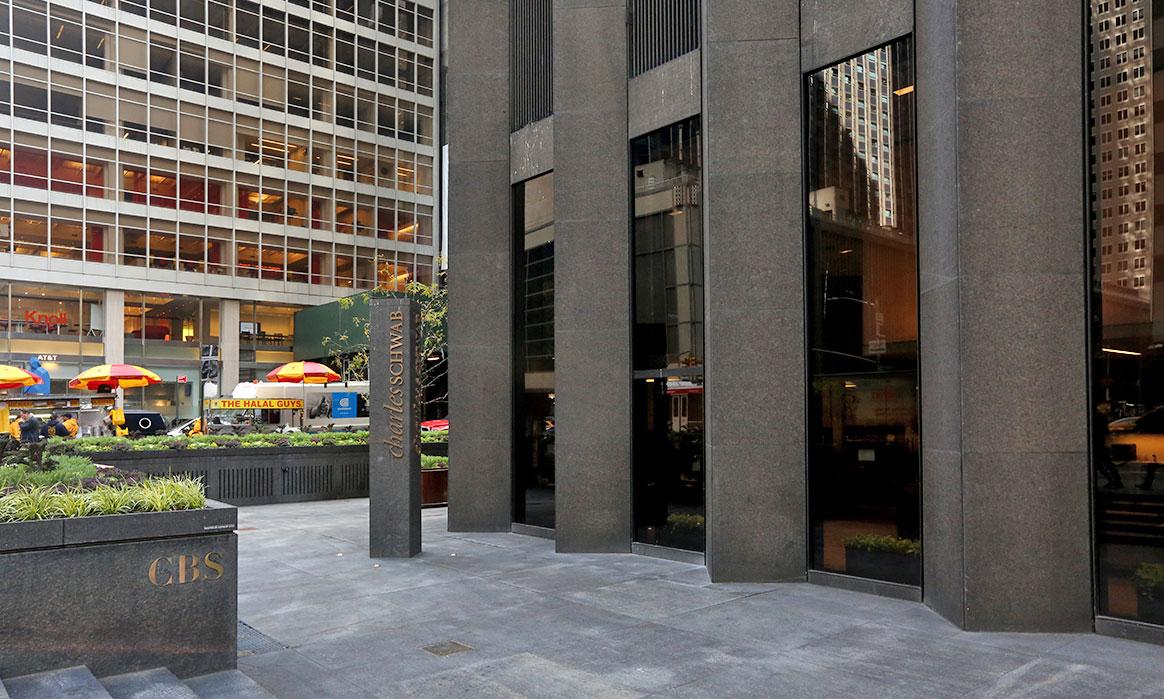 Black Rock Anniversary