Federation of Korean Industries Headquarters
The FKI Headquarters blends advances in architectural vision and high-performance façade engineering together.
Lead Contact
Project Details
Project Partners
Adrian Smith + Gordon Gill Architecture
Owner
Federation of Korean Industries (FKI)
Location
Seoul, South Korea
Project Awards
SEAOI, Best International Project over $150 million, 2014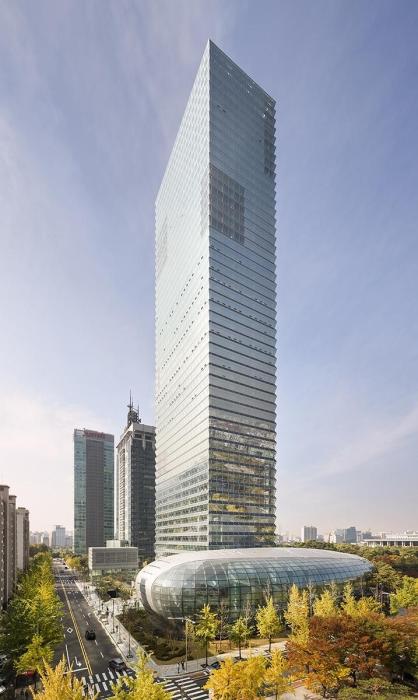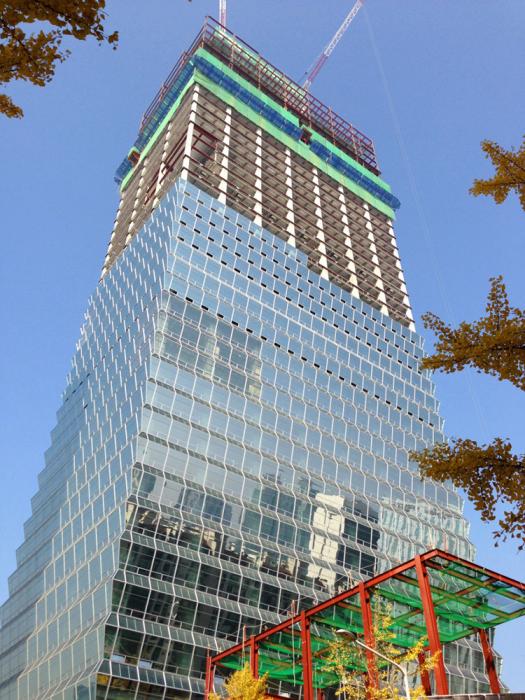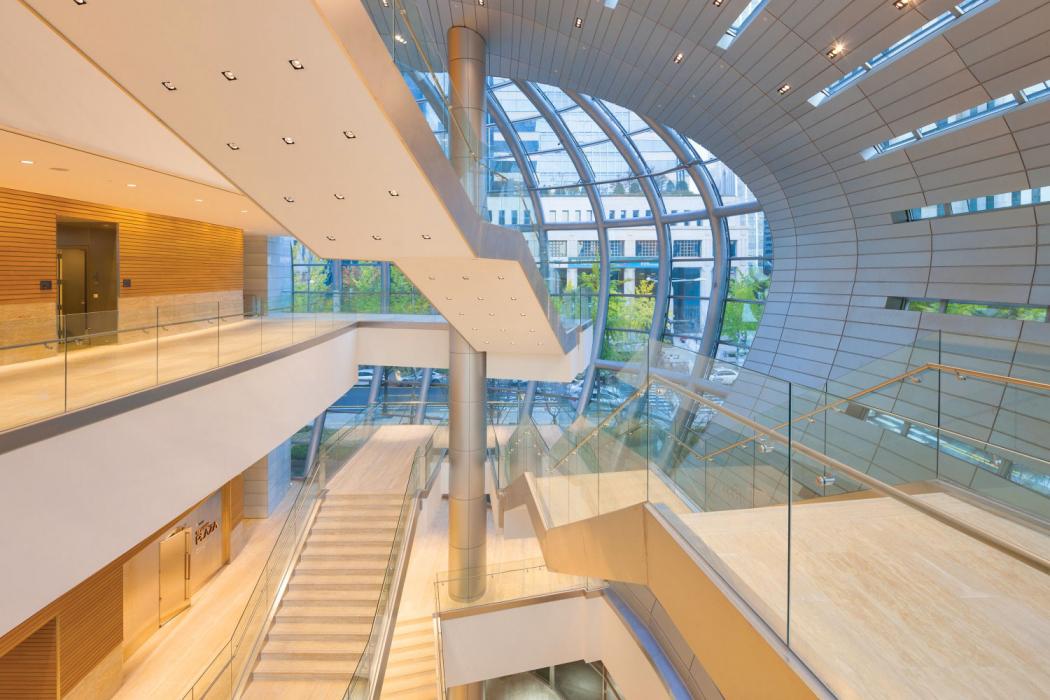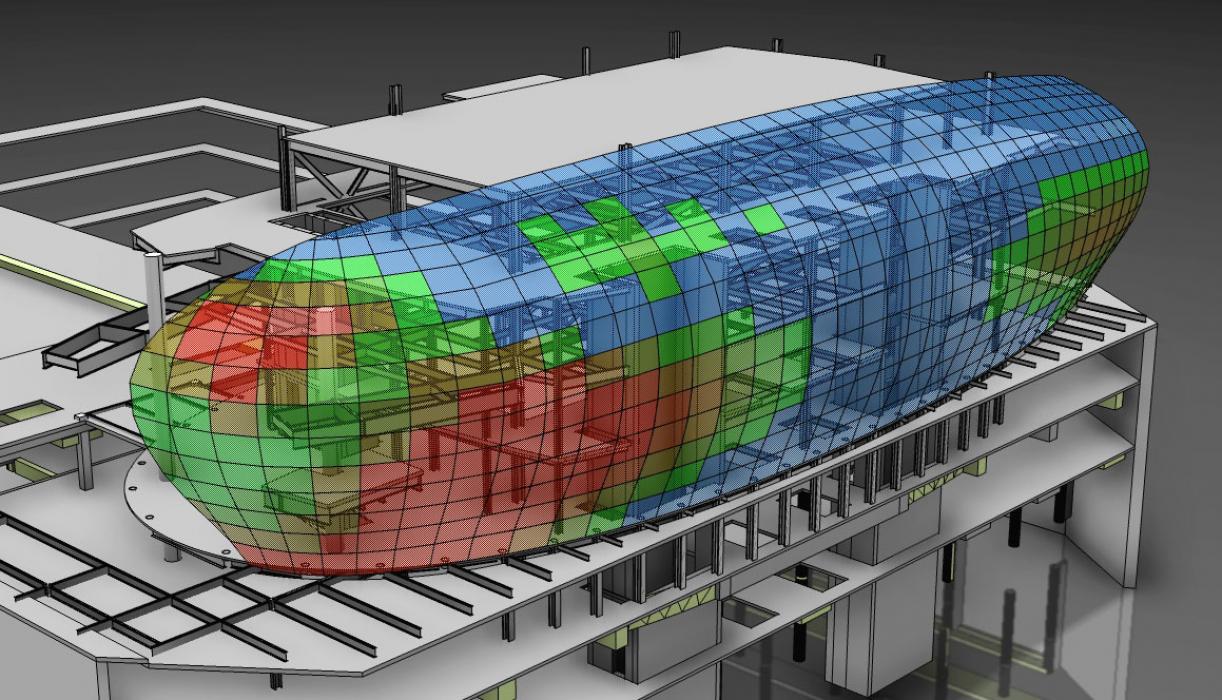 A Distinctive & Purposeful High-Rise Façade
When the Federation of Korean Industries needed a new headquarters, they sought out a building design that would blend into the predominantly orthogonal architecture of the neighborhood and meet a Seoul building regulation to generate a minimum of 5% of energy onsite. The resulting design married advances in architectural vision and high-performance façade engineering, producing one of the city's tallest and most creative buildings.
We provided structural design and façade engineering services to Adrian Smith + Gordon Gill Architecture for the 170,104-gross-square-meter tower, built using top-down construction methods. We also provided engineering design for the neighboring free-form glass enclosure.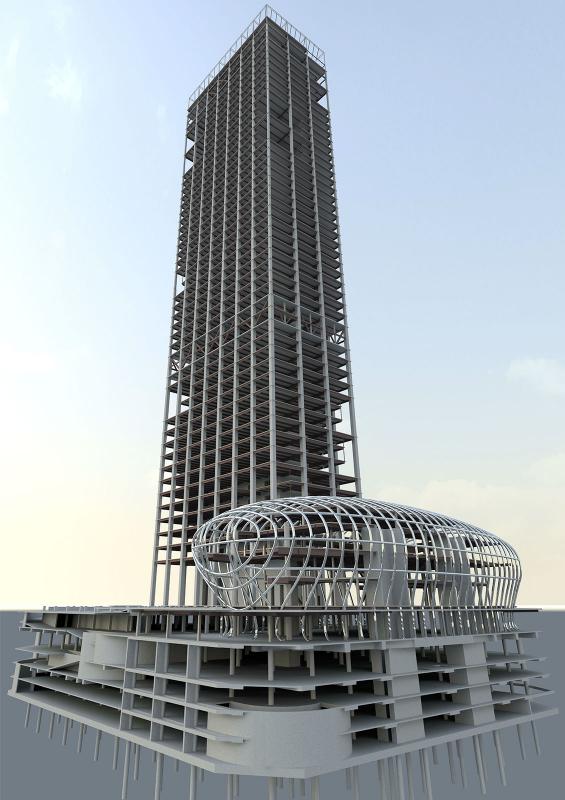 Thornton Tomasetti
Highlights
The tower's structural system consists of a reinforced concrete core with steel outrigger and perimeter belt trusses.
The tower features a furrowed exterior wall consisting of integrated photovoltaic panels that generate power to help maintain the building's electrical systems. The unique exterior also disrupts wind vortices around the tower's prismatic geometry.
The spandrel panels are angled 30 degrees toward the sun to maximize the energy collected by the photovoltaic panels while the vision panels are angled 15 degrees toward the ground to minimize direct sun radiation and glare.
We used Gehry Technologies' Digital Project to design the glass enclosure's glazing system and employed parametric modeling for the panelization of the curved exterior.
We conducted detailed studies to configure the podium's exterior shape, structural rib geometry and panelization of the glazing to permit the use of a cold-bent insulting glass unit system, which led to significant cost savings.