Nova Victoria is a cluster of high-rise buildings that represents a new era for a vibrant section of London.
Lead Contact
Project Details
Project Partners
Benson + Forsyth & Flanagan Lawrence (Bldg. 5), PLP Architecture (Bldgs. 6 & 7)
Location
London, United Kingdom
Area
Nova 5: 193,000 ft², Nova 6 & 7: 958,000 ft²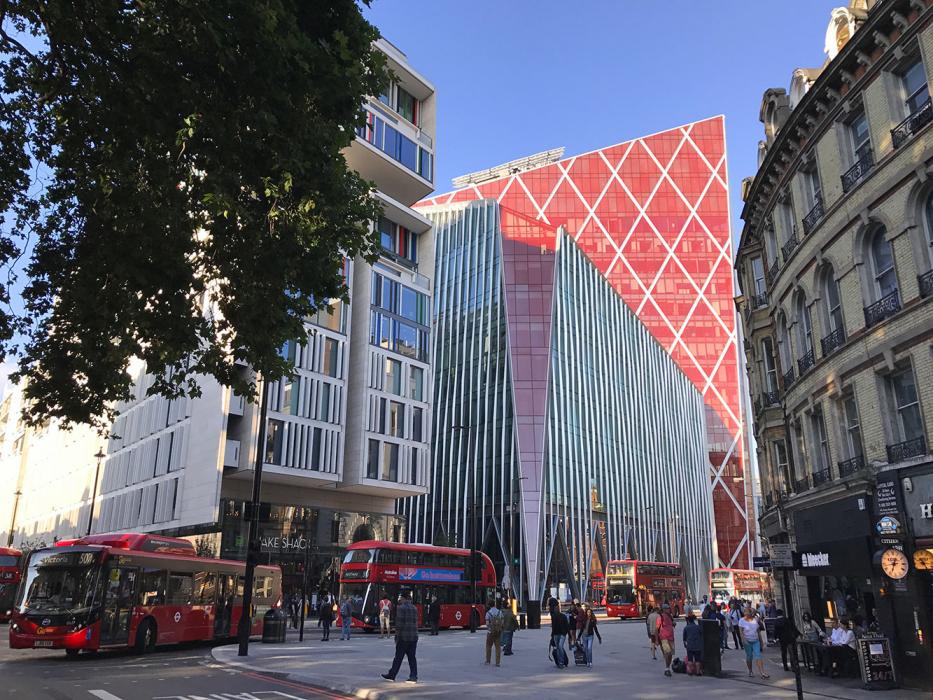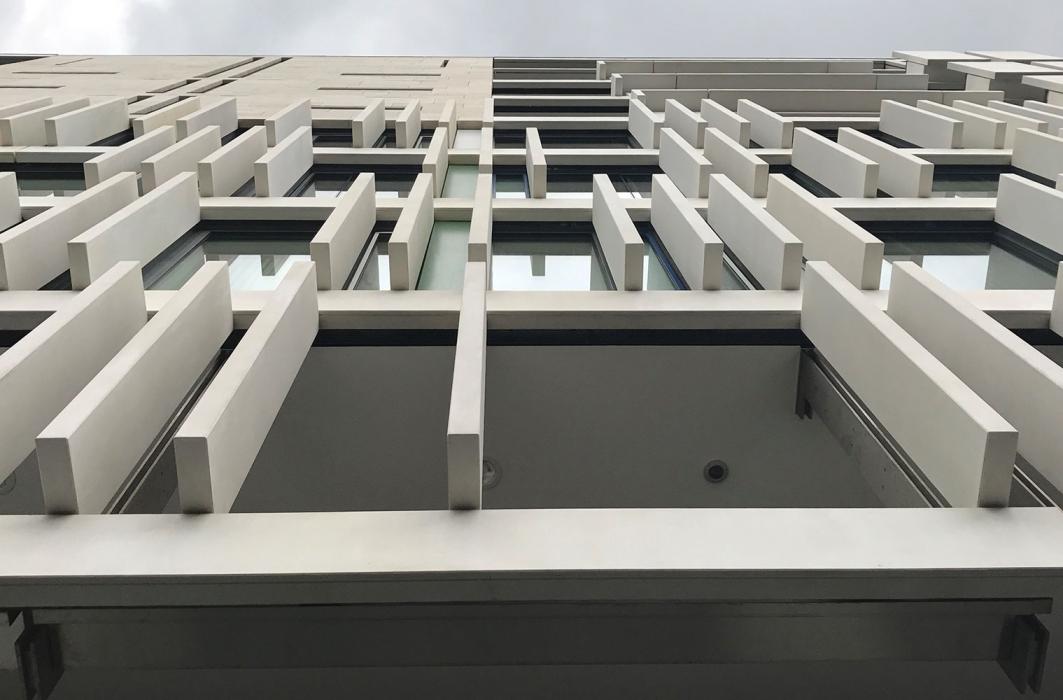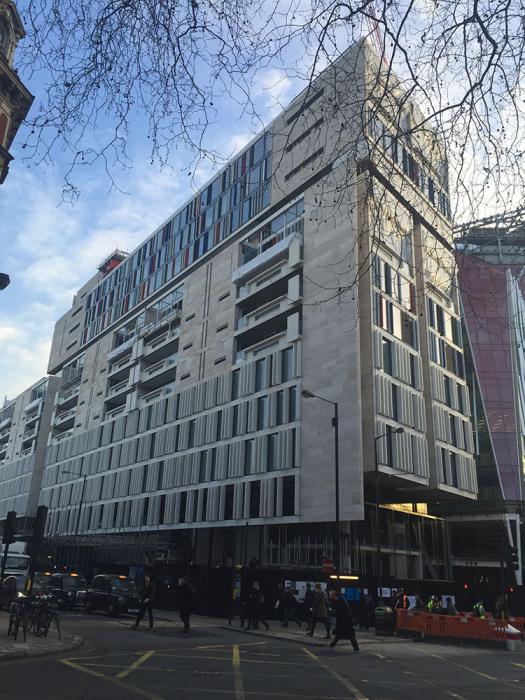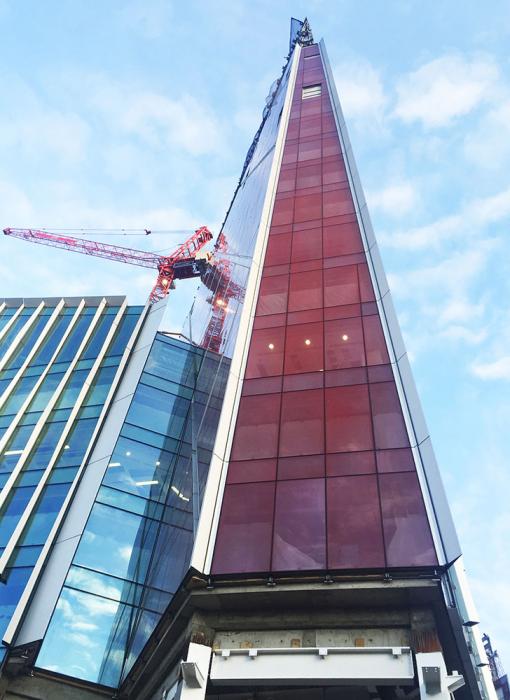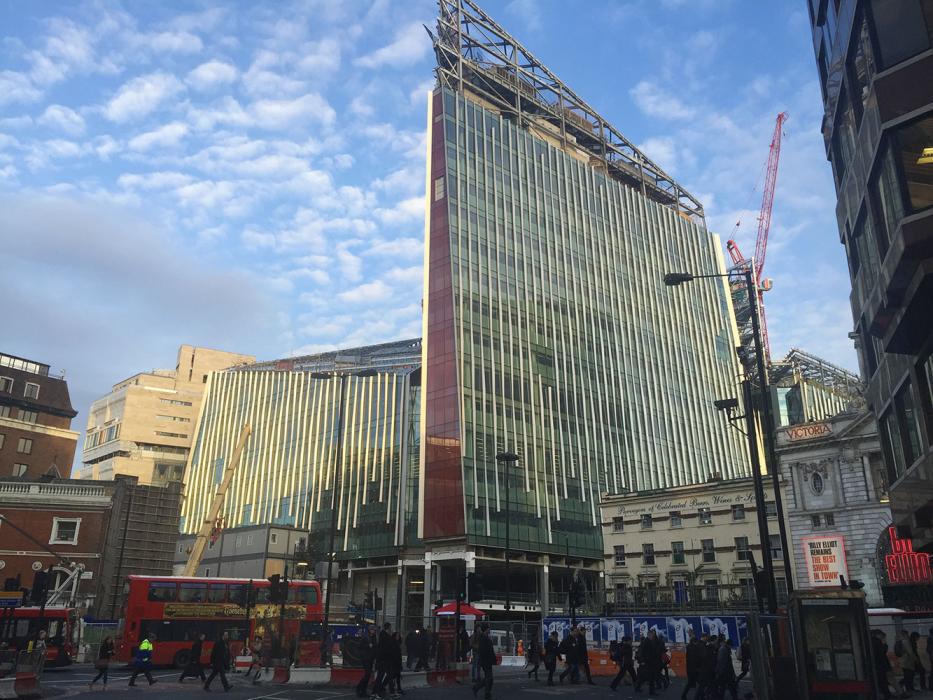 A Gleaming Complex for Central London
Formerly known as Victoria Circle, Nova Victoria is a cluster of high-rise buildings that represent a new era for this vibrant section of London. Nova Victoria is also in one of the most heavily trafficked areas of the city for commuters and visitors, located directly across from the busy Victoria tube stop and near Buckingham Palace and St. James's Park. The mixed-use complex occupies 5.5 acres and features office, retail and residential space along with a library and community space.
We provided façade engineering services from schematic design through construction to PLP Architecture for Nova Buildings #6 & #7 and to Benson + Forsyth and Flanagan Lawrence for Nova Building #5.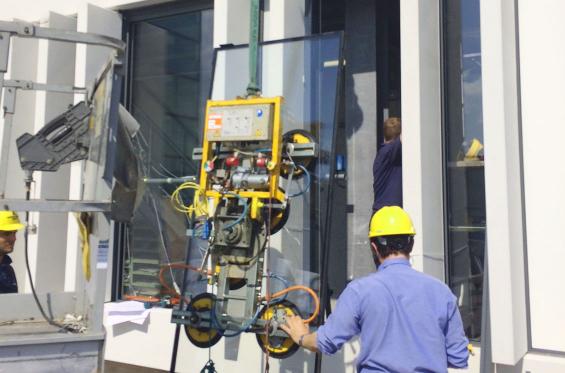 Thornton Tomasetti
Building 5 Highlights
The façades for Nova Building #5 feature Portland limestone cladding with a six millimetre open joint and random course, architectural precast concrete elements, GRFC cladding and glazing to the highest quality and performance.
The materials were orchestrated to articulate and make legible the various component parts of its architectural composition and their contextual relationship.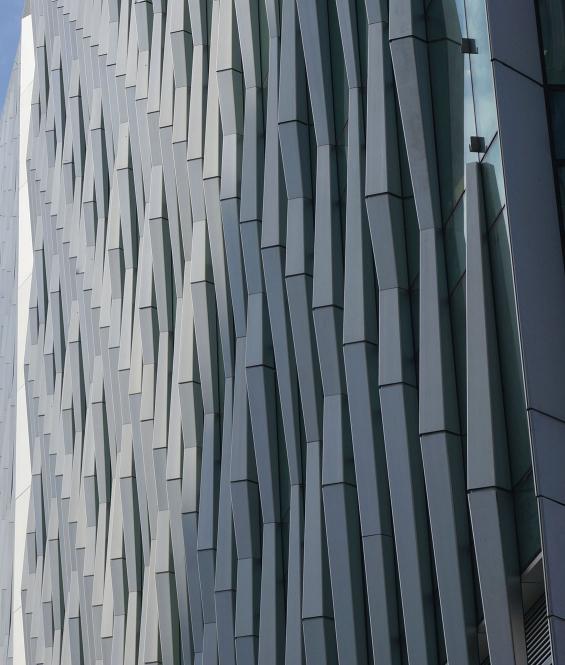 Thornton Tomasetti
Building 6 & 7 Highlights
The external fins are designed to shade the façades and visually enhance the verticality of the architecture.
The building façades are a cohesive and interrelated set of glazed elements based on prismatic geometries, featuring unitized curtain walls with external metal fins of various widths and diagonal unitized façades with a three-story diamond motif.
Glazing build-up challenges included the balance of the exterior red appearance of the façade with neutral internal lighting reflection that will not distract the occupants.
We also provided designs of aluminum fin profiles for the cladding of the mechanical plant at the top of the building, full-height structural glazing of lobbies at ground level, public retail pavilions composed of structural glass boxes, and stand-alone canopies covering the main pedestrian route.