Rockefeller University, SNF–DR River Campus
Rockefeller University is a leader in biomedical research, expanding its available space by building a three-story building with two levels of laboratories.
Lead Contact
Project Details
Project Partners
Rafael Viñoly Architects
Owner
Rockefeller University
Location
New York, New York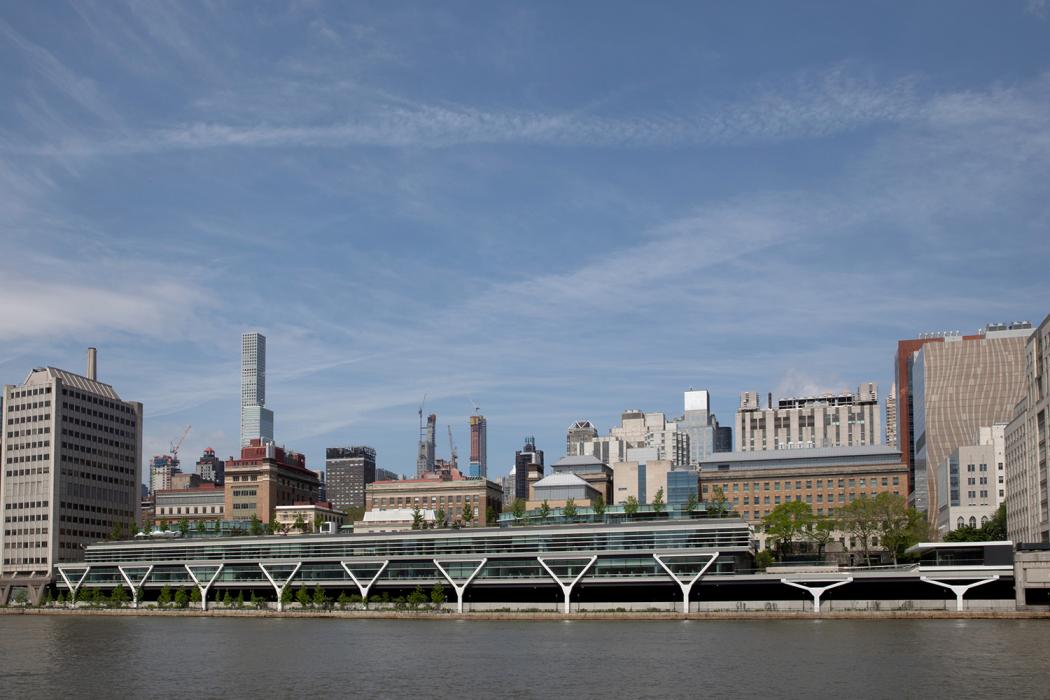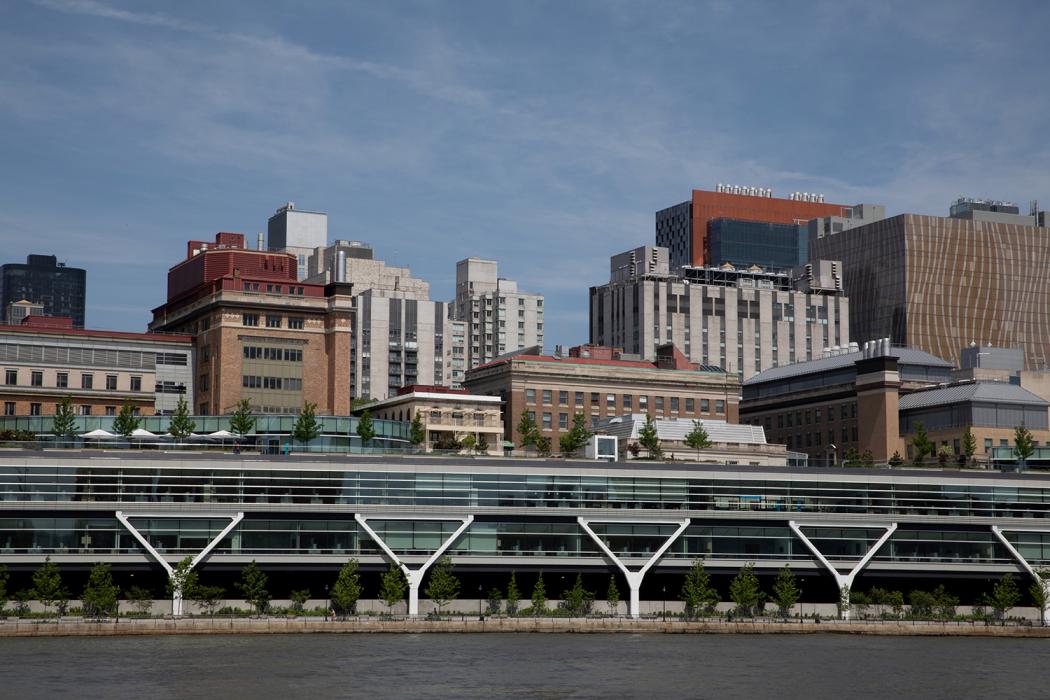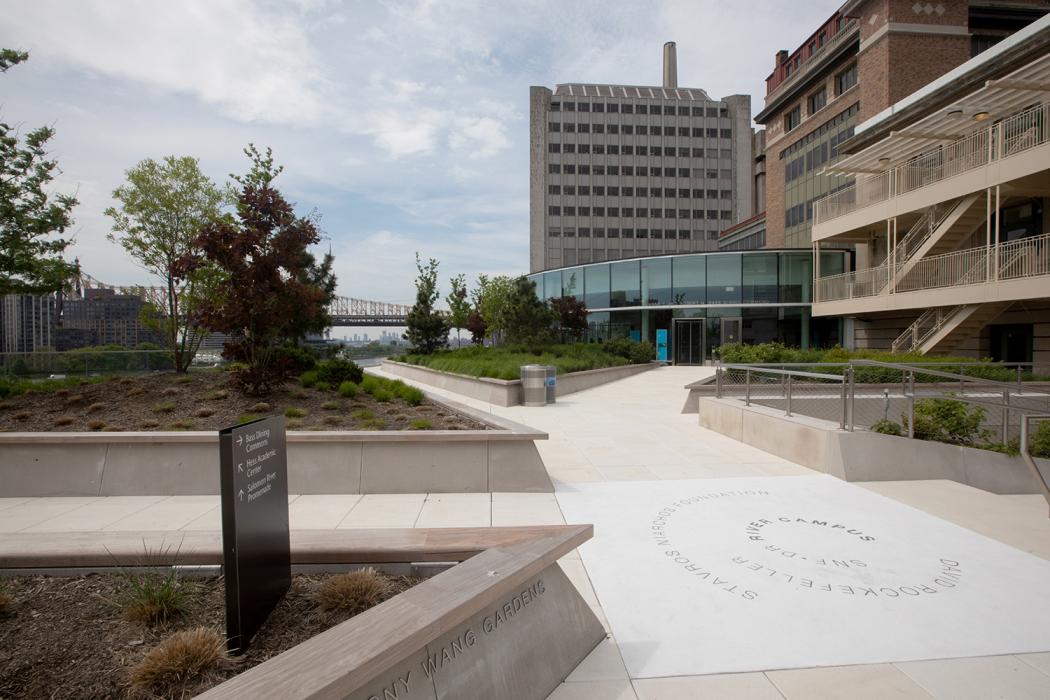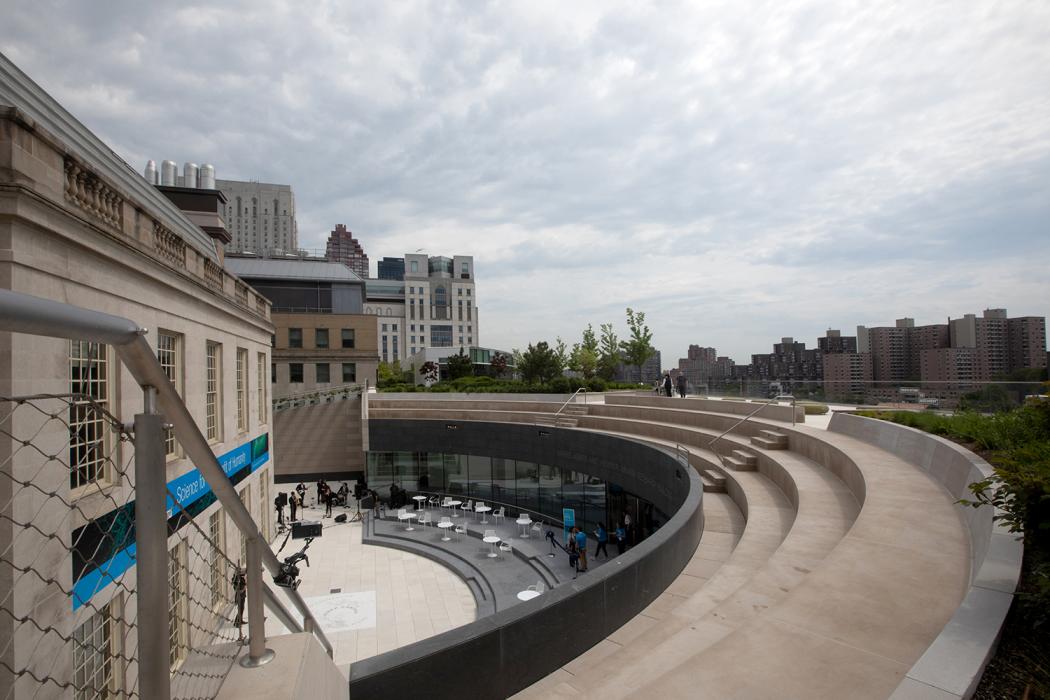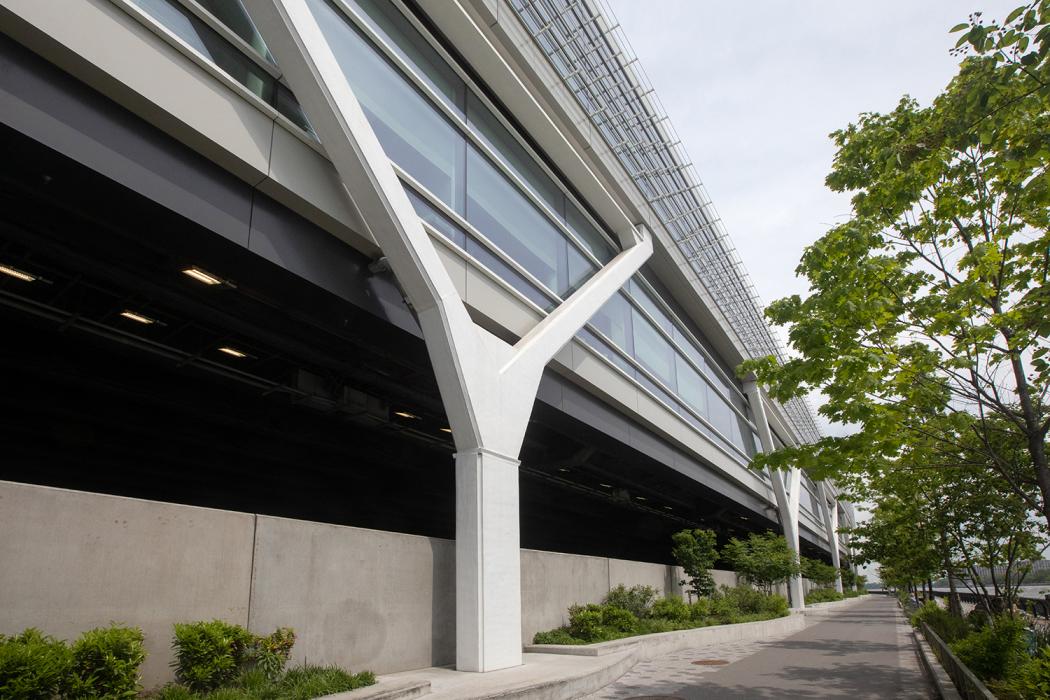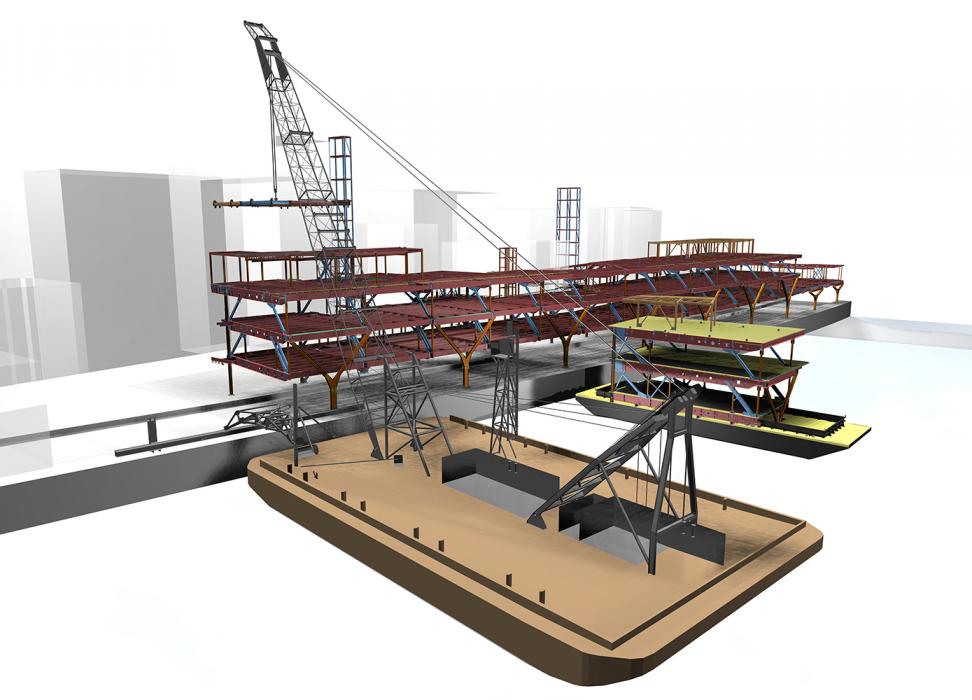 Overview
Rockefeller University is a leader in biomedical research and the university expanded its available space in 2019 by building a new three-story building on campus with two levels of laboratories. The 180,000-square-foot facility stretches almost three and a half city blocks, providing researchers with space to work and connect on the same floor and the resources to pursue their projects. This layout encourages collaboration across disciplines and allows for maximum flexibility in rearranging the laboratory spaces. Two one-story glass pavilions stand on top of the laboratories and provide office and cafeteria space. 
We provided structural design services to Rafael Viñoly Architects for the facility, which was completed in 2019.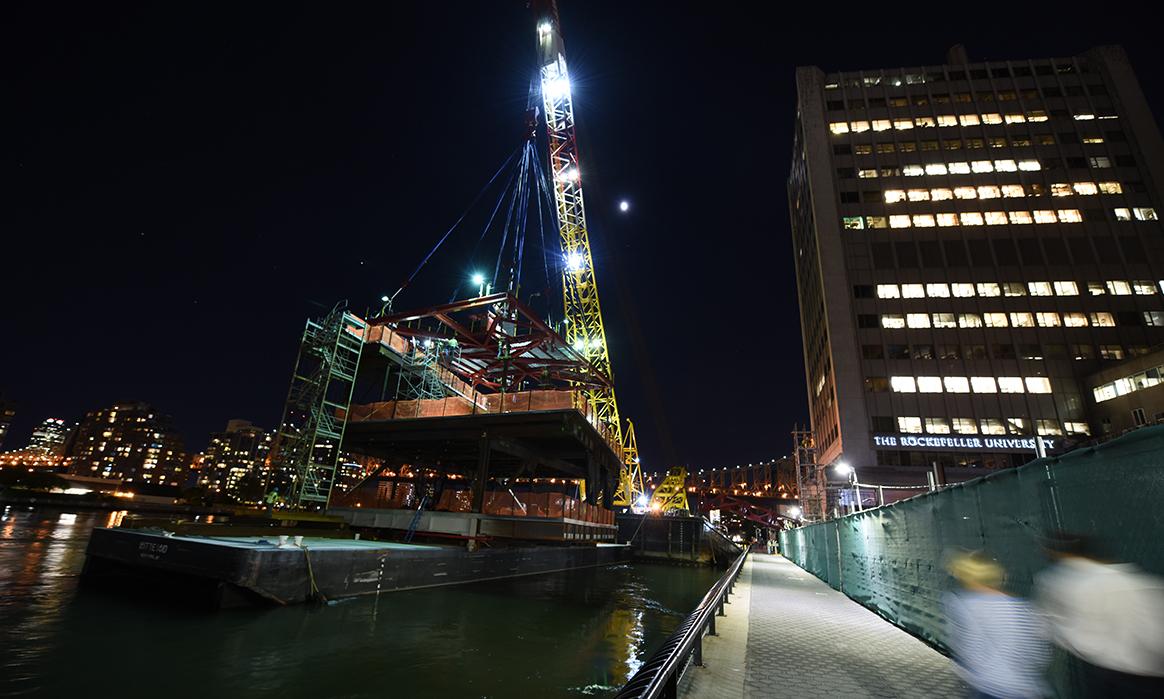 Rockefeller University River Campus Expansion
Highlights
Two-story "Y" columns support the building along the east side of FDR Drive. The east side columns are spaced at 96 feet on center and are founded on pile caps with multiple mini piles. The west side columns are spaced at 48 feet on center and rest on pile caps to facilitate construction. The primary superstructure is made of high-strength plate girders.
The building's second level spans 92 feet over FDR Drive and level one is suspended below, with 5-foot-6-inch deep, long-span plate girders, which also support the green roof on the third level.
Constructing this building over FDR Drive presented a challenge. Initial construction took place in New Jersey, de-constructed into modules (92- feet-by-48-feet-by-three-stories), and transported to the site via barge. Once the structure has been built out over the highway, the remaining work took place on campus. Closures to FDR Drive occurred only at night.
Blast resistance and thermal movement were additional challenges for this unique building.