Sunnyside Yard Master Plan
Reinventing what a sustainable, resilient, people-first community can be – by creating a neighborhood out of thin air.
Lead Contact
Project Details
Project Partners
Practice for Architecture and Urbanism
Owner
NYC Economic Development Corporation & Amtrak
Location
Sunnyside, New York
The Challenge
When the New York City Economic Development Corporation and Amtrak were looking for a new vision for Sunnyside Yard in Queens – one of the busiest rail yards in the United States – they embarked on a master-planning process for the 184-acre site. Our multidisciplinary team helped develop an integrated plan outlining equitable and sustainable development options for the next 70 years.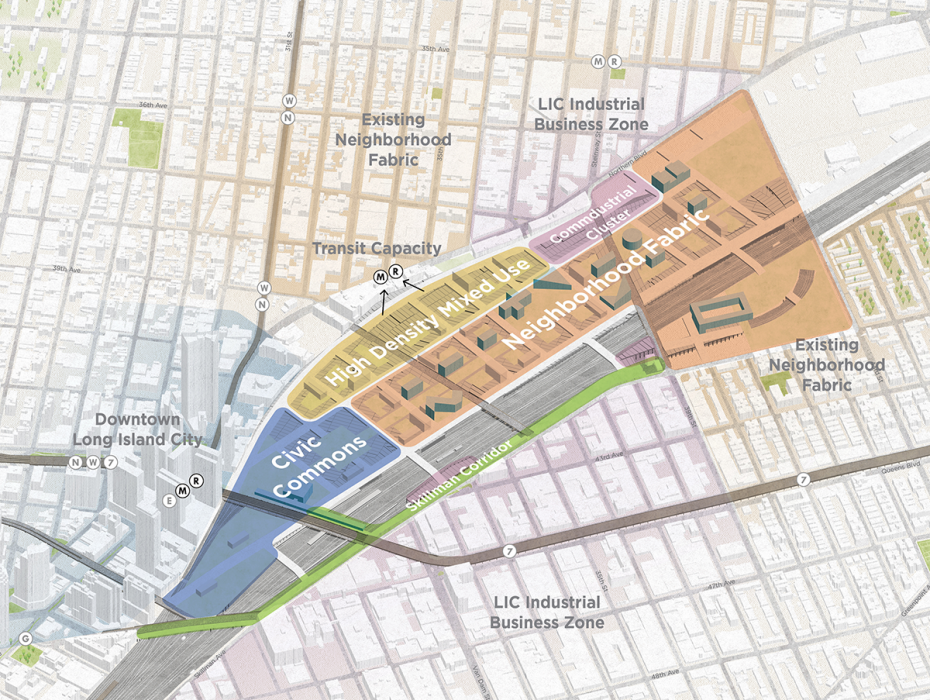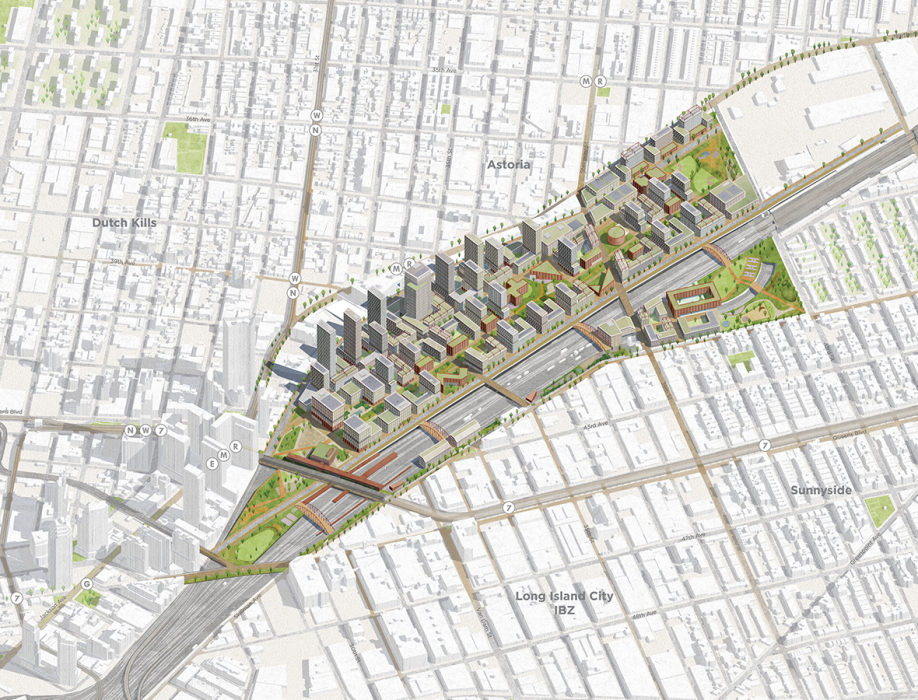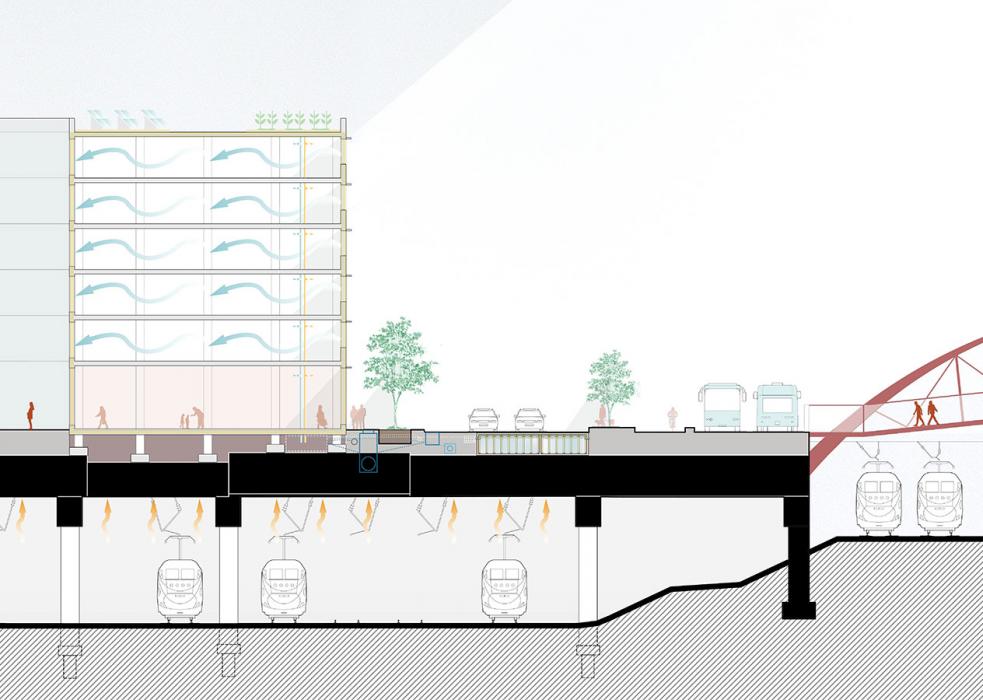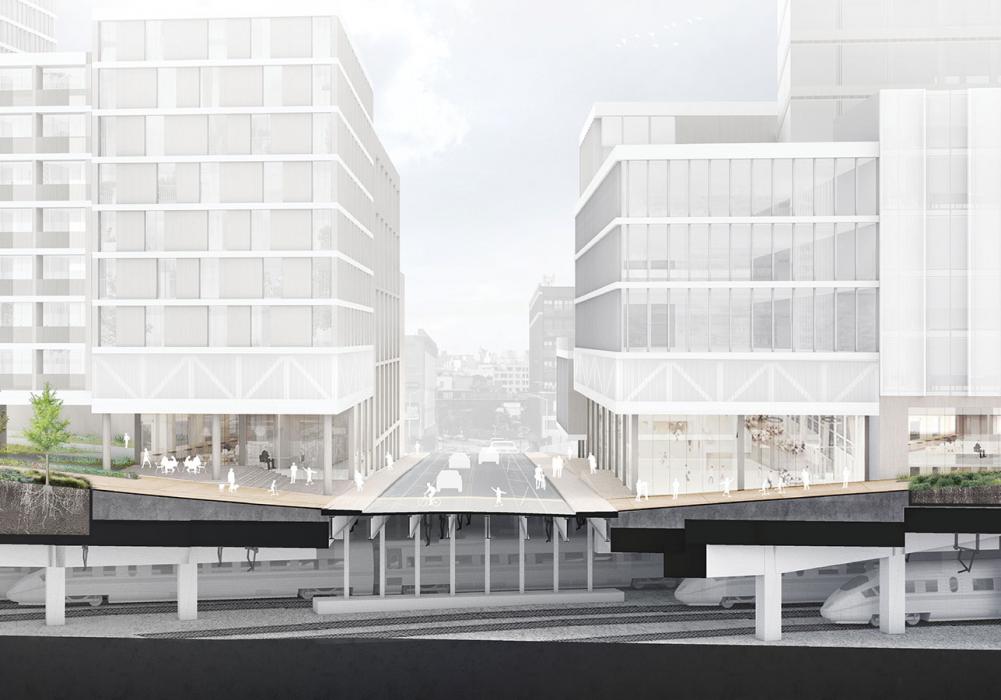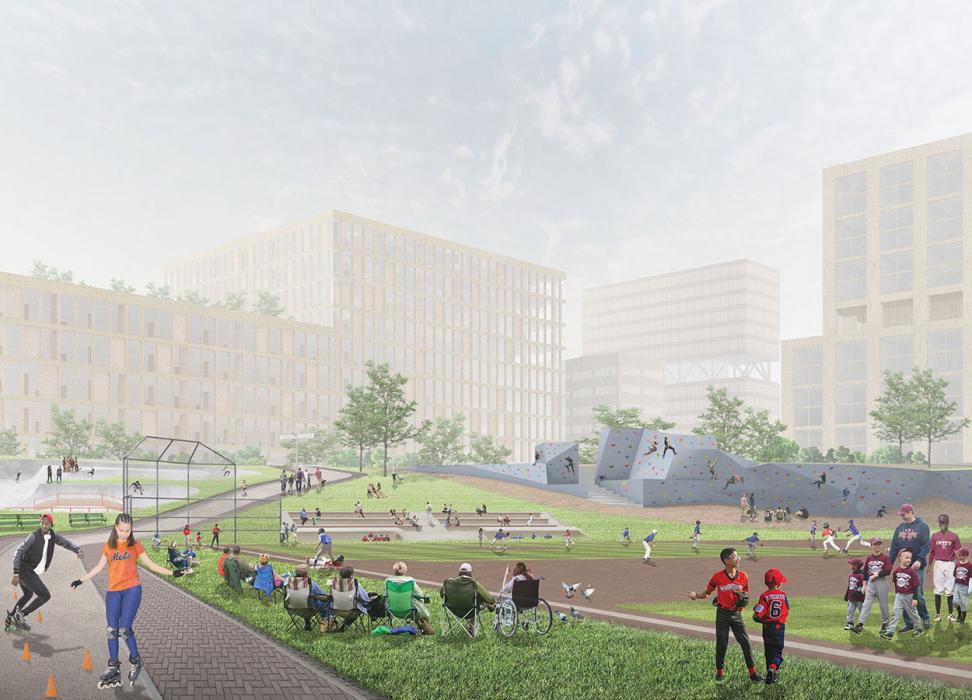 Here's How
The Sunnyside Yard Master Plan is a long-term guide for potential development atop a deck that could span as much as 80 percent of the rail yard. It focuses on equitable and sustainable neighborhood planning, with 12,000 affordable homes, new transit options, schools, libraries and 60 acres of new open space and parks.
Thornton Tomasetti provided structural, transportation, protective design, sustainability and resilience services as a subconsultant to Practice for Architecture and Urbanism (PAU). Our scope included structural analysis for the overbuild platform; transportation consulting for railroad structural requirements; a threat analysis and vulnerability assessment; analysis of shocks, stresses and anticipated future changes; and carbon neutrality consulting, passive design analytics and precedent analysis.
With several disciplines working together on our team, we were able to provide an integrated, holistic approach to resilience. And planning on a neighborhood scale, rather than building-by-building, provided an opportunity to enhance the resilience of the wider Queens community.
---
The Sunnyside Yard Master Plan is an example of how responsible long-term planning benefits New Yorkers today and future generations of New Yorkers tomorrow.
Result
The many trees in the plan will reduce urban heat gain in adjacent areas. The development will also be a resource during emergencies, providing amenities, backup power and supplies – a place of refuge and shelter when surrounding neighborhoods flood or power outages occur. And circular systems, such as rainwater collection, will enable the neighborhood to produce, consume and reuse the resources it needs.
The master plan includes structural design criteria for a massive platform over the rail yards that accounts for the widely varied conditions across the large site. Our engineers factored in drastic grade changes, multiple clearance requirements, on-site infrastructure and potential construction sequencing to develop a range of feasible structural solutions.
The final plan provides a clear road map for development over the next generation, which will forge new connections and ensure a sustainable, inclusive future for the community.