News
Largest ETFE Roof in the US Takes Center Stage
February 02, 2018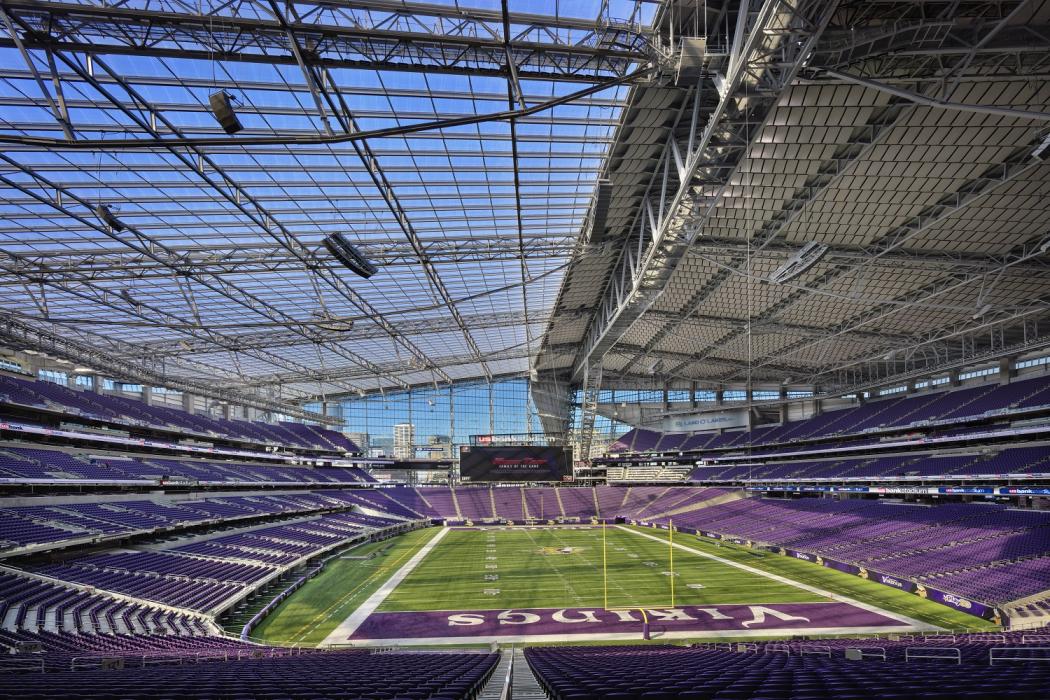 With the outside temperature forecast to be just 3 degrees Fahrenheit during this Sunday's Super Bowl in Minneapolis, Minnesota, fans inside U.S. Bank Stadium can rest assured they'll be warm wearing their favored team's T-shirt. The big game between the Philadelphia Eagles and the New England Patriots will be the coldest in its 52-year history. The cozy climate inside the new sports venue will be made possible thanks in part to one of its chief architectural features, the ethylene tetrafluoroethylene (ETFE) panels that cover 60 percent of the roof. At 240,000 square feet, it's the largest ETFE roof in North America and the first in a northern climate.
A fluorocarbon-based polymer, ETFE was developed by DuPont over 50 years ago. In addition to being very lightweight, its benefits include versatility—it can be incorporated into panels much larger than is possible with glass—it maintains its integrity over a wide temperature range, is corrosion- and chemical-resistant, and does not break down, discolor or weaken from exposure to UV light. The system is also transparent, which will allow fans gathering in the stadium this Sunday to catch a glimpse of the sunset while staying warm thanks to passive solar heating.
The venue is the second NFL stadium to achieve LEED Gold certification and the roof is one of the key energy-efficient technologies that allows it to offset 100 percent of its electricity usage. Combined with the largest pivoting doors in the world, the roof also helps transform the stadium into the ultimate "indoor-outdoor experience…a stadium for all seasons" for the fans inside. In the video below, we share some insights on the advantages of the stadium's ETFE roof system.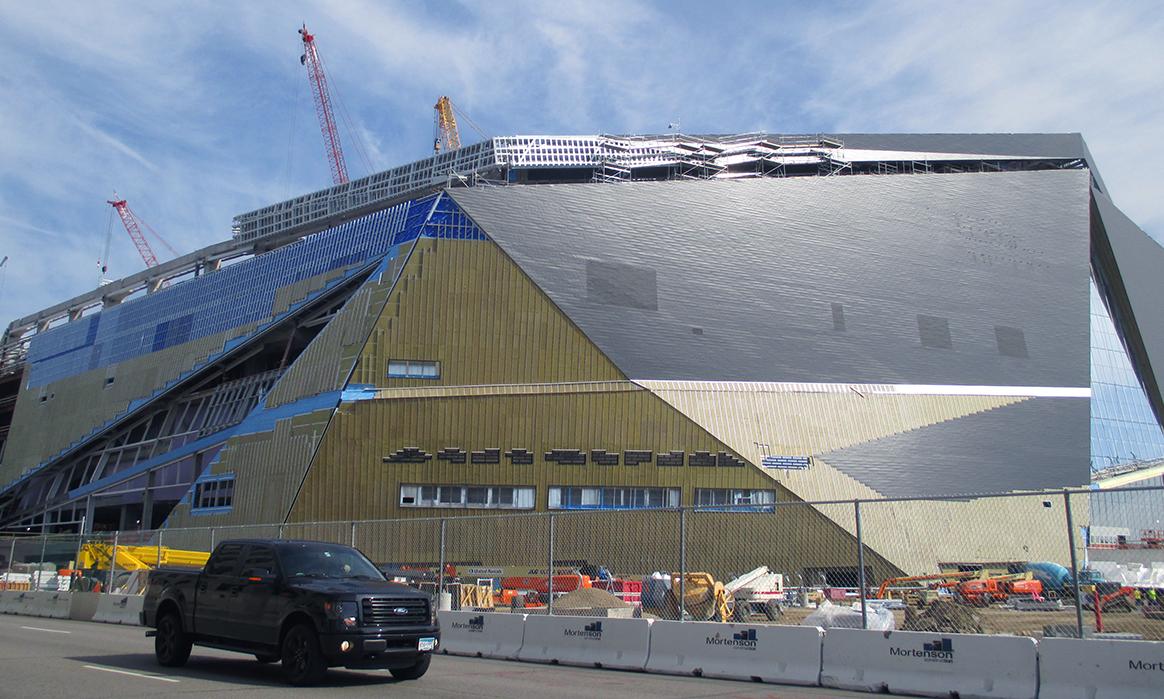 U.S. Bank Stadium & ETFE