News
U.S. Bank Stadium Ready to Host the Big Game
January 30, 2018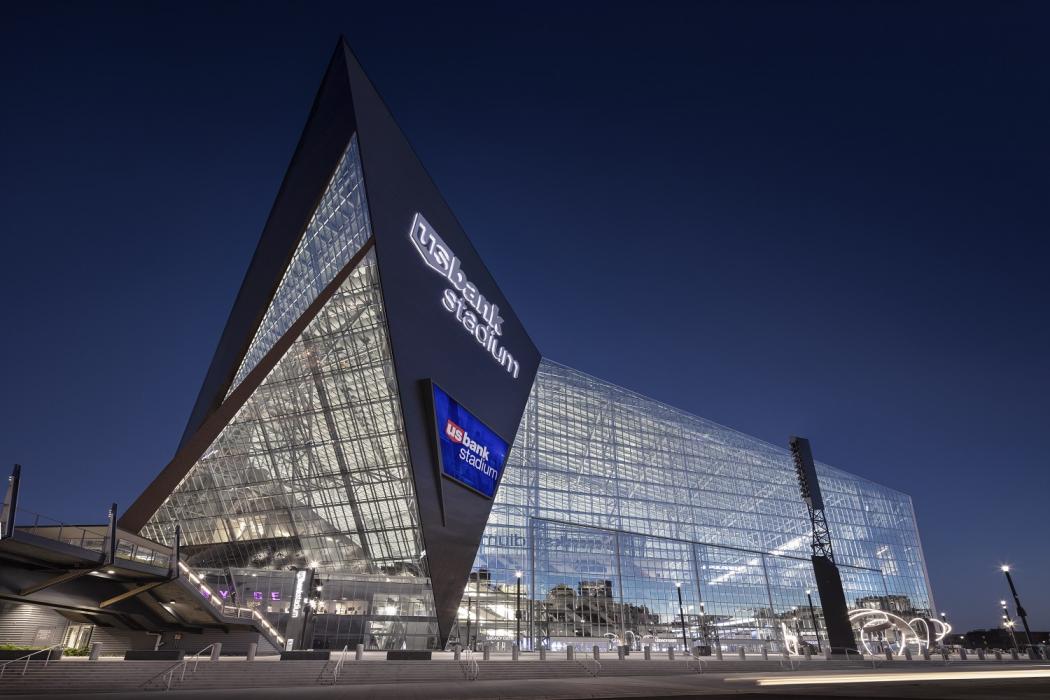 There are many superlatives used to describe the Super Bowl. The annual National Football League (NFL) championship game continues to be the biggest and most-watched event in the U.S., year after year. The only thing that beats it in television viewership is its very own halftime show. As football fans (and fans of the TV ads played during the game) tune in this Sunday for Super Bowl LII, there will, however, be a new player vying for their attention—the host venue, U.S. Bank Stadium.
With a steeply lofted roof, resembling a Viking longship at sea, and featuring the largest use of a transparent ETFE system in North America, the 1.7-million-square-foot venue is unlike any other to ever host the big game. The lucky few with tickets (approximately 66,000, or about 0.06% of total viewers) will be greeted at the Minneapolis stadium by five of the largest pivoting glass doors in the world. Ranging from 75 to 95 feet in height, the doors are each 55 foot wide and are part of the stadium's glass wall that rises to 284 feet and faces downtown. Fans will also be able to get closer to the action than at any other NFL venue, with seats 41 feet from the sideline and turf suites just 25 feet away.
Thornton Tomasetti provided structural, façade and construction engineering services and served as the kinetics lead to HKS Sports & Entertainment Group for U.S. Bank Stadium, which opened in 2016. In the video below, Thomas Duffy, an associate principal and kinetic structure specialist, discusses some of the features that make it a truly one-of-a-kind sports venue. When Justin Timberlake steps into the spotlight for the halftime show this weekend, he will need to give it his all so as not to be upstaged.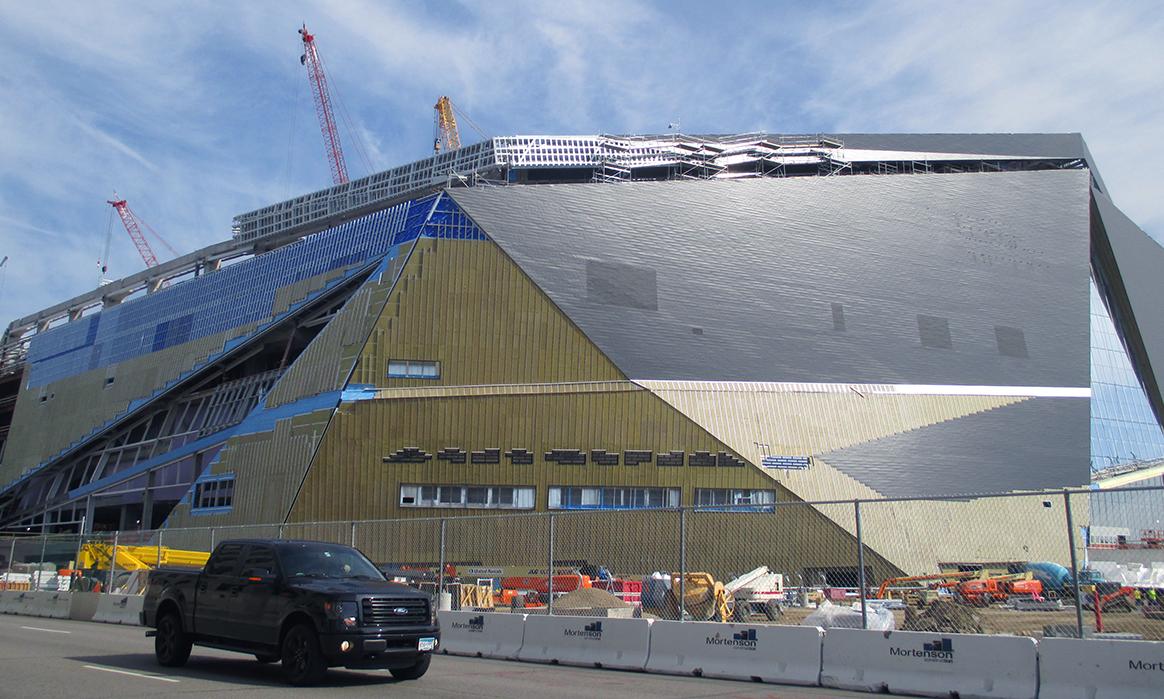 U.S. Bank Stadium