The repositioning of 200 Fifth Avenue is a great example of a historic structure being reinvented for the 21st Century.
Lead Contact
Project Details
Project Partners
Studios Architecture
Owner
L&L Holding Company
Location
New York, New York
Sustainability
LEED Gold Certification
Project Awards
AIA New York, Merit Award, 2010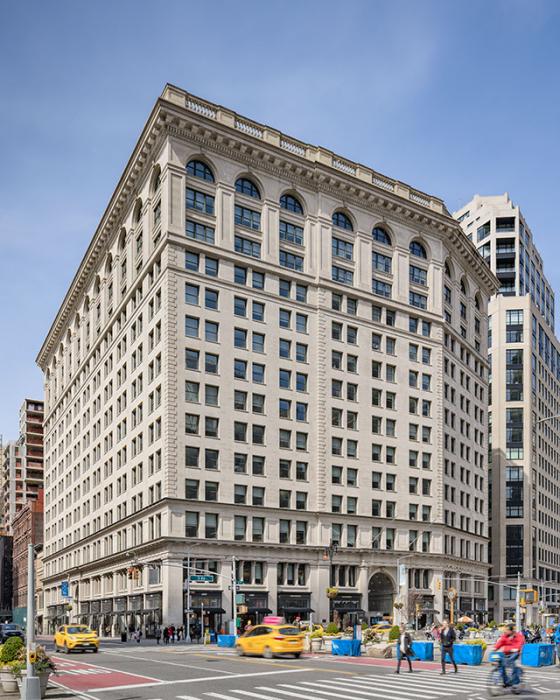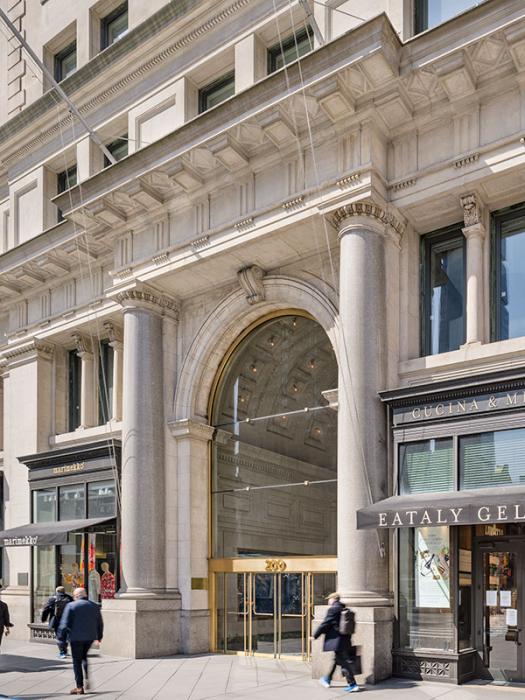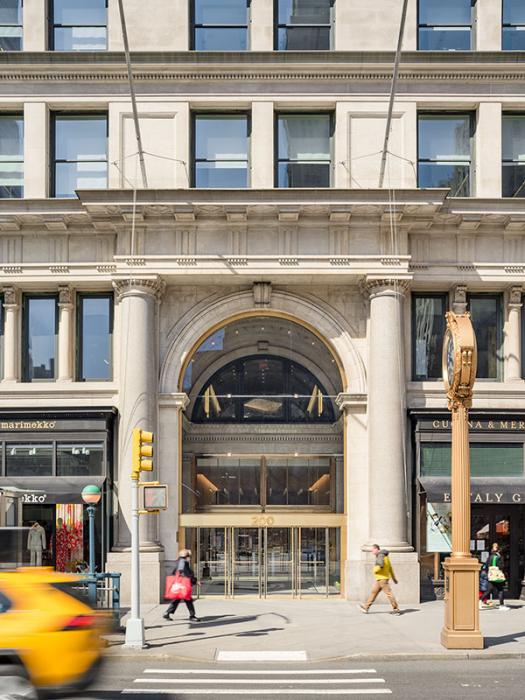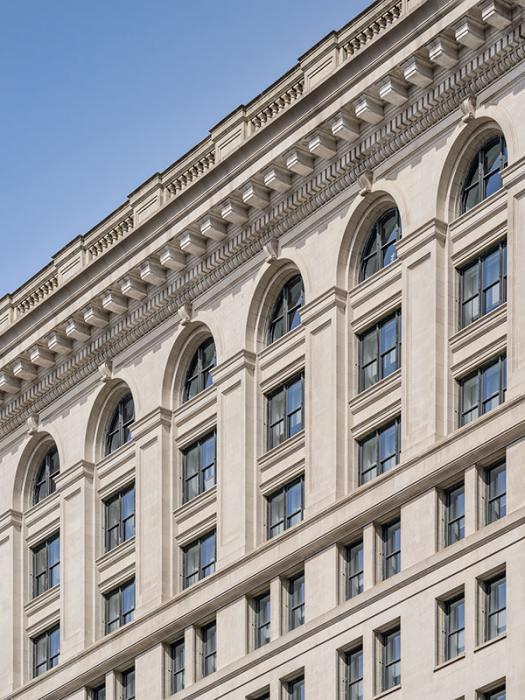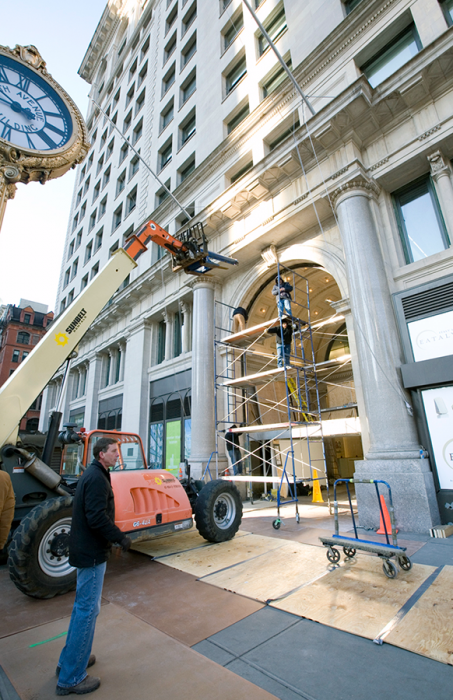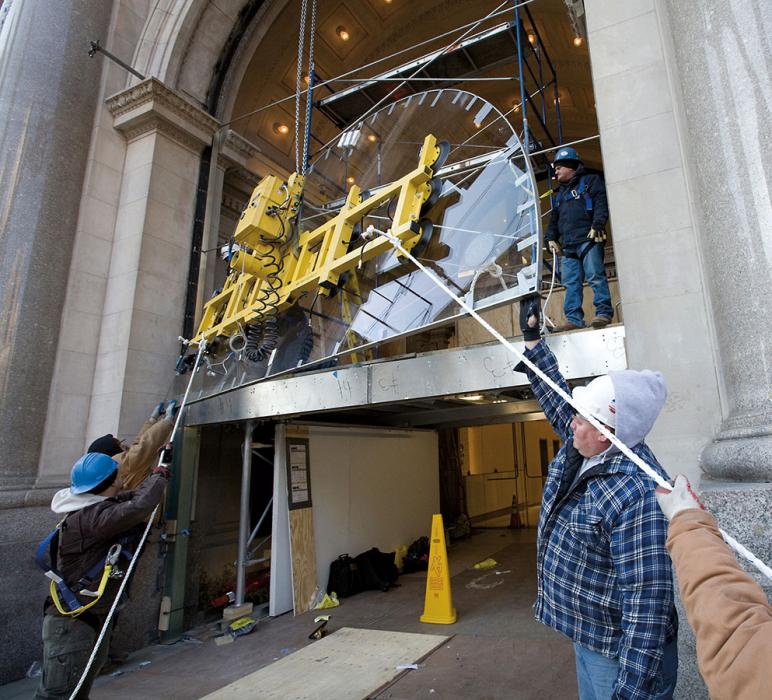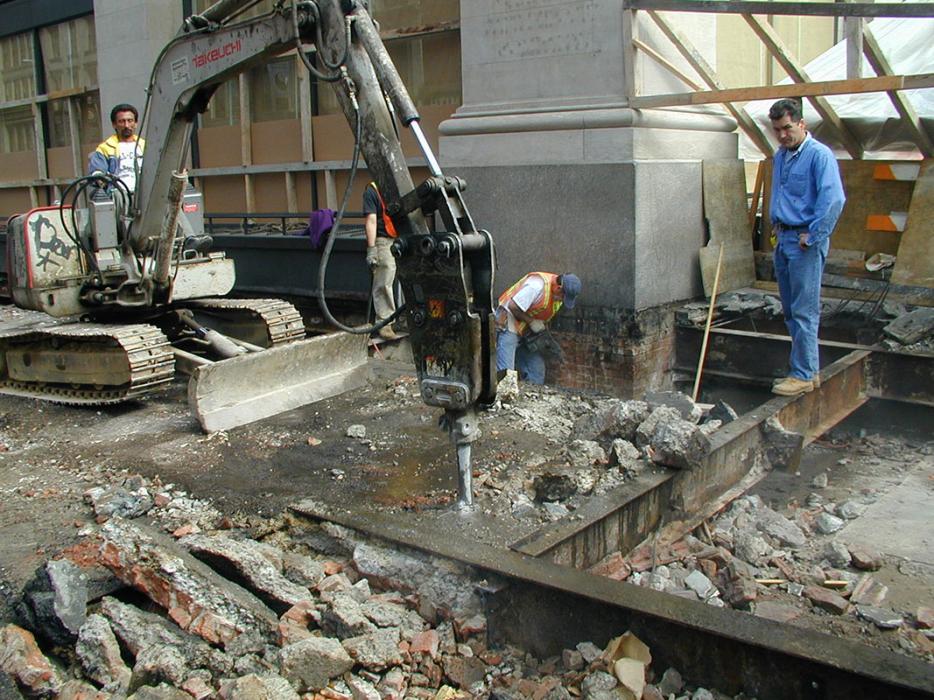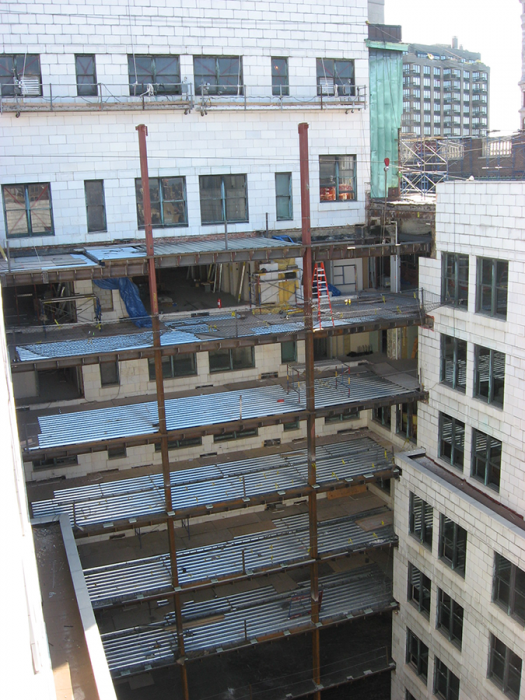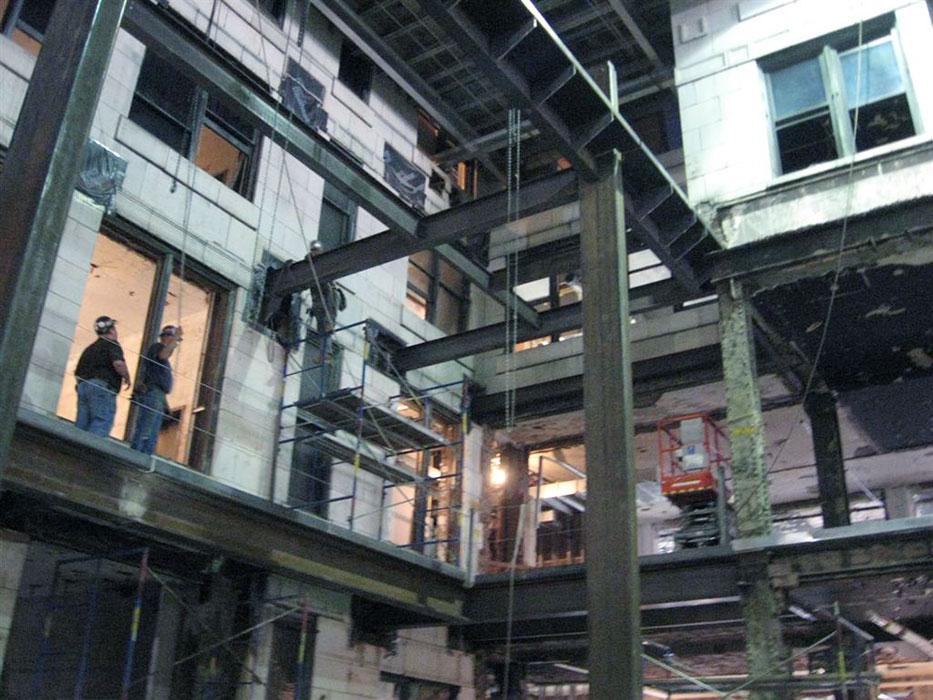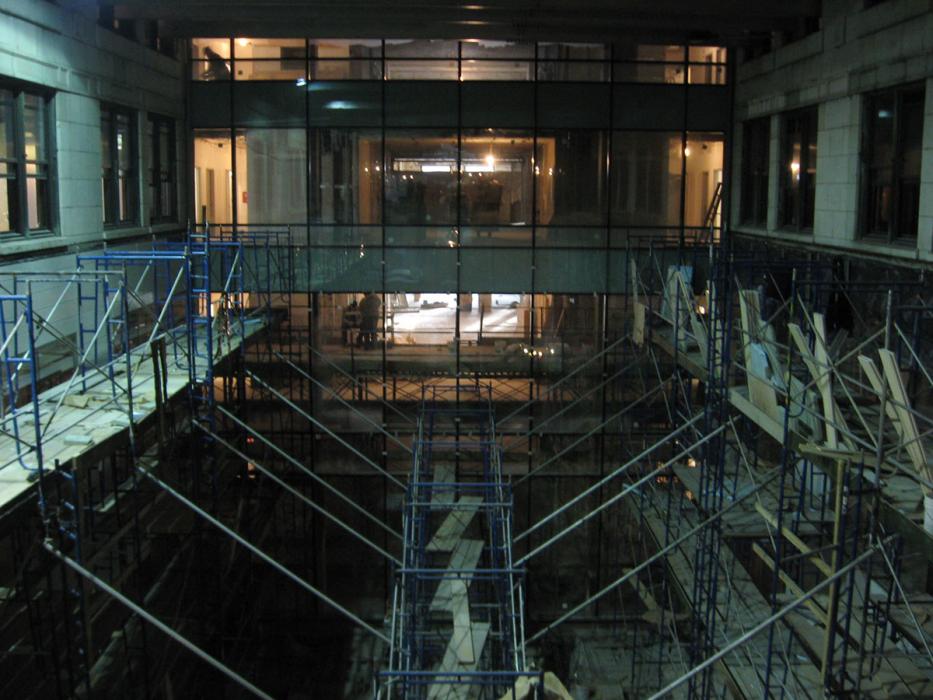 Overview
Overlooking Madison Square Park in Manhattan's Ladies' Mile Historic District, the 850,000-square-foot, 14-story commercial property, is a steel-framed structure with concrete floor slabs, and masonry, terracotta and stone exterior walls. Constructed in 1909, the street-facing facades of this building are limestone with the exception of the Deer Isle granite base and the colossal columns at the Fifth Avenue entrance.
In 2009 we helped restore and transform the landmark building to a Class-A office building by providing structural design, façade restoration and façade engineering services to Studios Architecture.
In 2015 we returned to provide envelope renewal and historic preservation services to L&L Holdings for the building's continued restoration.
Structural Renewal & Facade Engineering Highlights
We designed a new pre-stressed steel cable structural glass wall at the main entrance on Fifth Avenue.
The structural alterations included widening of the existing courtyard at the lower floors, creating new floors in the west portion of the courtyard from the second through fourth floors and creating a dramatic three-story lobby space.
The elevator lobbies at the east end of the courtyard were extended for the entire height of the building.
Our structural engineers coordinated with our façade engineers to enclose the lobbies with a structurally glazed façade with terracotta louvers that overlook the courtyard, allowing the infiltration of abundant natural light.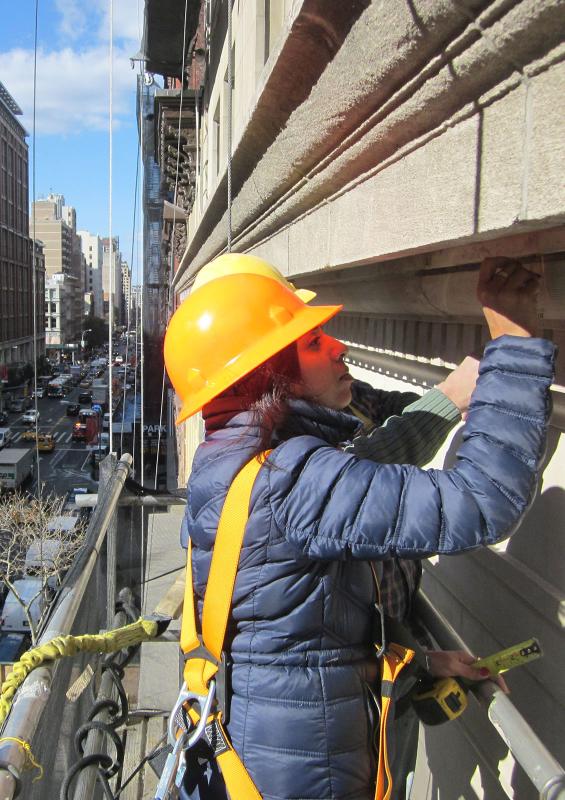 Historic Preservation Highlights
We designed limestone and granite repairs for the street facing facades, which allowed for the maximum retainage of historic fabric.
We designed terra cotta and masonry repairs, which included repointing, brick replacement, and terra cotta patching.
We specified cleaning of the stone in localized areas, which included custom poultice, intermittent misting and biological cleaners.
We provided structural design services for the rebuilding the sidewalk vaults on the three street facing facades. This included new steel beams, new structural slab, monolithic membrane, topping slab and granite curbs. The repairs were coordinated with the MTA since the sidewalks and foundation walls abut the R-train subway tunnel. 
We provided inspection services as per NYC façade safety regulations.