500 Fifth Avenue is a soaring Art Deco skyscraper beloved for its asymmetrical proportions.
Lead Contact
Project Details
Owner
Cushman & Wakefield
Location
New York, New York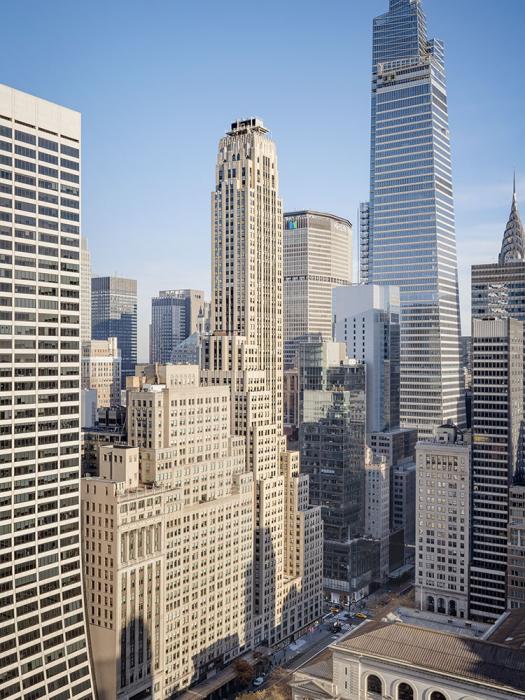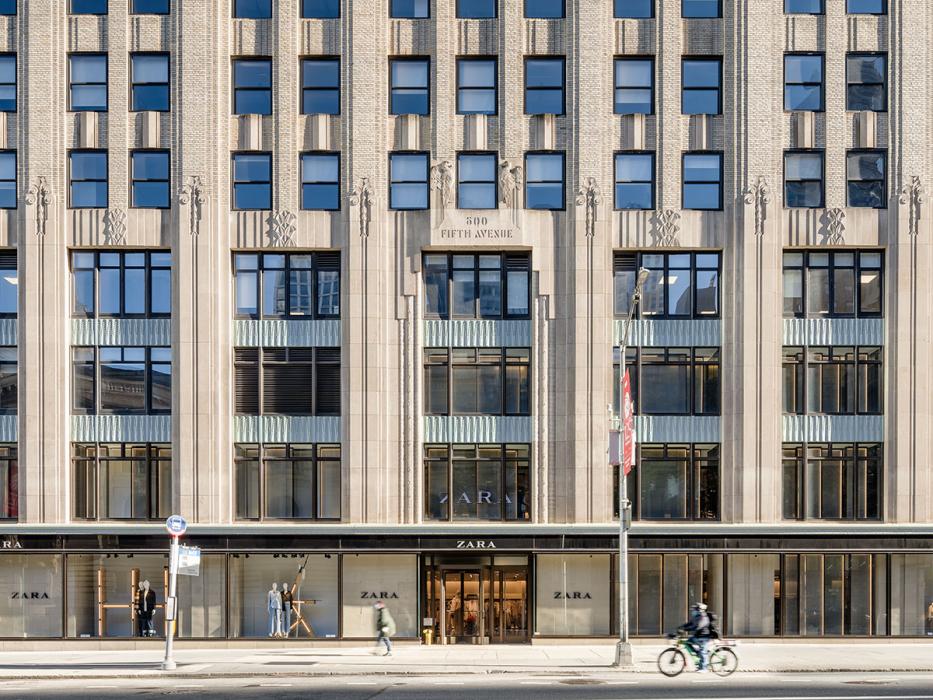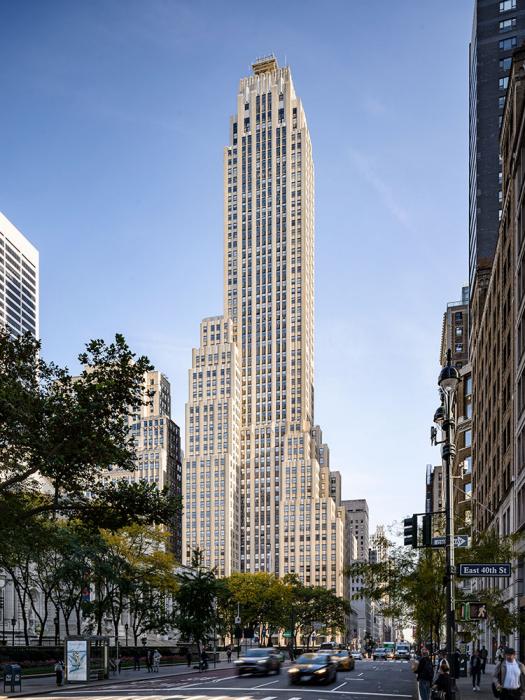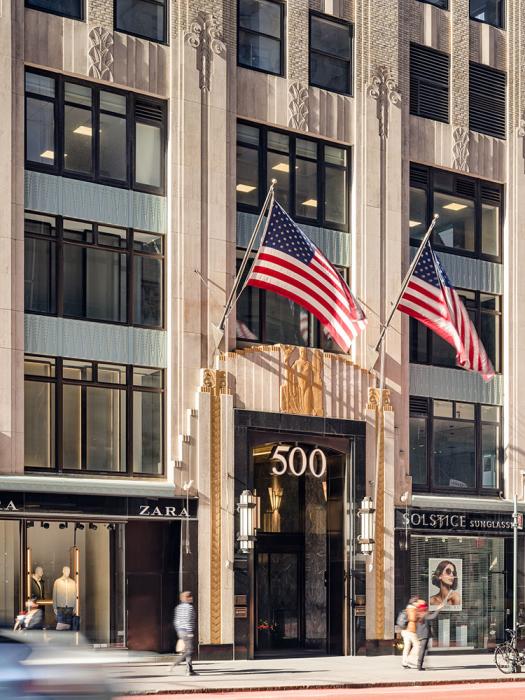 Overview
500 Fifth Avenue is a 59-story art deco located at the corner of Fifth Avenue and 42nd Street in Midtown Manhattan. The building was designed by Shreve, Lamb and Harmon, the architects of the Empire State Building, and constructed concurrently with the Empire State Building. The facades are sheathed in limestone, terra cotta and buff brick, and feature de-plated aluminum spandrel panels. The Fifth Avenue entrance is a two-story portal with ornamentation designed by American sculptor Edmond Amateis.
We provided structural renewal, envelope renewal and historic preservation services for this designated New York City Landmark.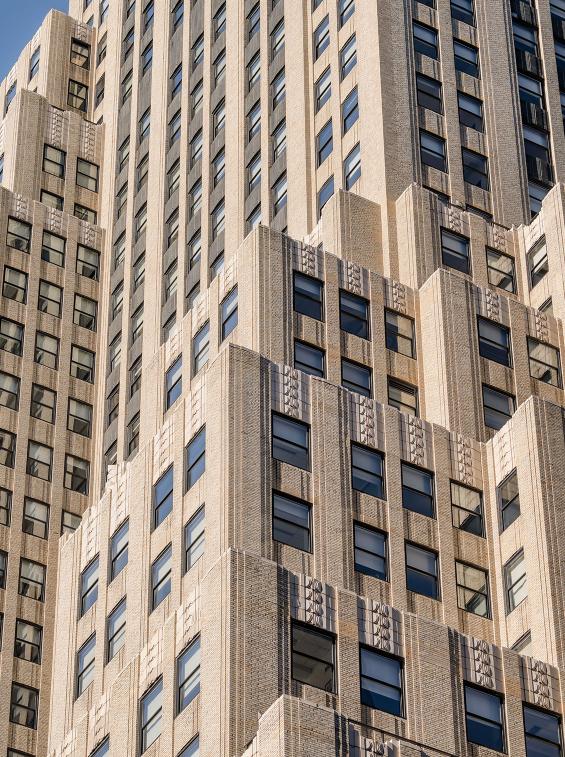 © Alexander Severin Architectural Photography
We provided roofing replacement design for both the main roof and setback roofs.
Structural design services for the rebuilding of the sidewalk vaults included new steel beams, new structural slab, monolithic membrane, topping slab and granite curbs.
Our terra cotta and masonry repairs included repointing, brick replacement, and terra cotta patching.
We designed reinforcing repairs for deteriorated spandrel beams that included new waterproofing and masonry.
We provided inspection services as per NYC façade safety regulations.
Our team also worked closely with the Landmarks Preservation Commission on repair strategies and approvals.