Cornell University, Ann S. Bowers College of Computing and Information Science
For the first time in campus history, the University will have a combined building for its three information economy departments.
Lead Contact
Project Details
Project Partners
Leers Weinzapfel Associates
Sustainability
LEED Gold (targeted)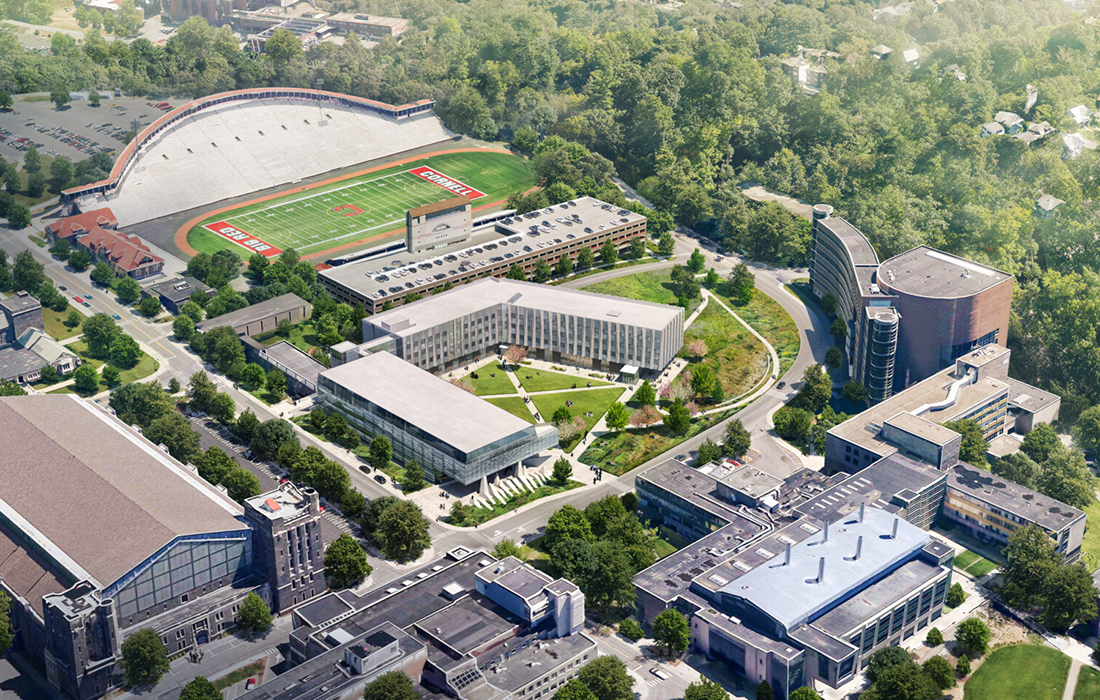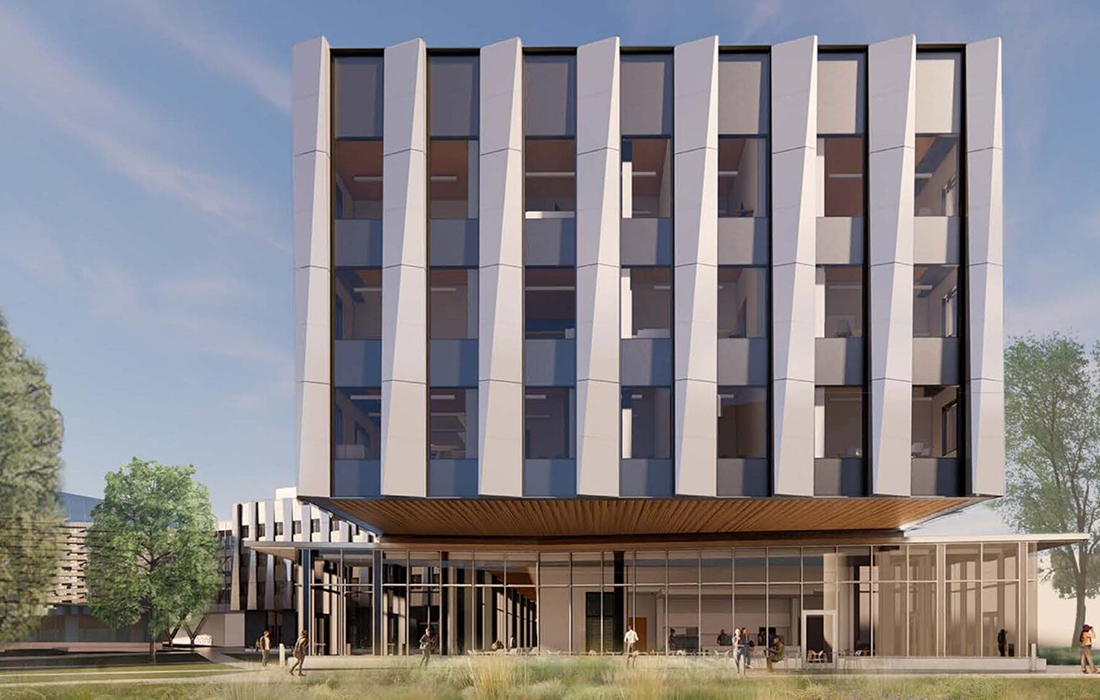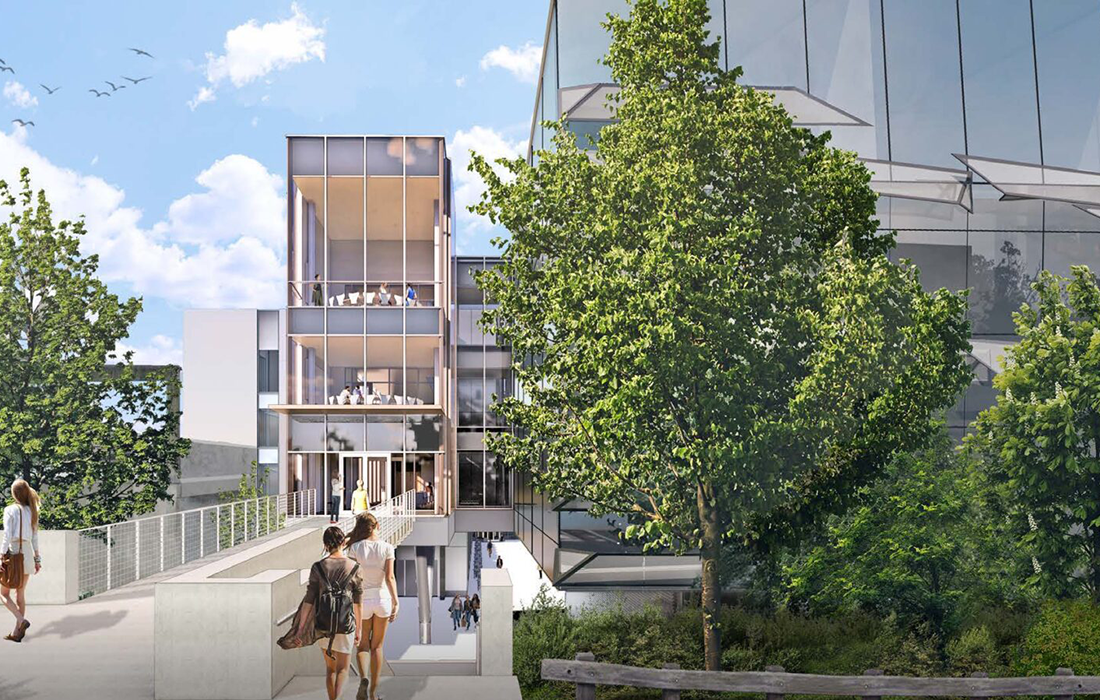 Overview
Cornell University's new 135,000-square-foot building for the Ann S. Bowers College of Computing and Information Science (Cornell Bowers CIS) combines the departments of Computer Science, Information Science, and Statistics and Data Science for the first time in one complex. The multi-use building will connect to the Thornton Tomasetti-designed Bill & Melinda Gates Hall (Gates Hall) and will create a magnet to attract students from multiple disciplines across the university.
We are providing structural design, façade and vibration engineering to Leers Weinzapfel Associates Architects for the new building that will create a destination for the university's rapidly growing computing and information science programs.
highlights
The building structure is an innovative hybrid steel-CLT system utilizing CLT floor slabs on the third and fourth floors and the roof that are supported by steel framing.
Another unique feature is a nearly 30-foot cantilever at the south wing supported by three three-story Vierendeel trusses that cantilever at the southwest wing above the second level. This provides open floor spaces without the need for bracing in the trusses.
The structure's three research floors connected to Gates Hall will float above a lively and active ground floor framing an outdoor space for daily use, small gatherings, and large ceremonies.
The two wings of the building that will contain academic research offices and computational labs are joined by a suite of collaborative spaces on each of their upper floors.
At the ground level, a student "ramble" along the courtyard edge will provide a place for individual and small group study, while a café, commons, large interactive classroom, a series of large builder labs, and a maker space will welcome students to collaborate.
A ribbon of faceted sculptural metal fins will wrap the three-story research floors, creating a distinct identity for the building while maintaining a sustainable limited window area.