Cornell University, Bill & Melinda Gates Hall
This is not the typical black-box computing and information science building.
Lead Contact
Project Details
Project Partners
Morphosis
Location
Ithaca, New York
Sustainability
LEED Gold Certification
Project Awards
Chicago Athenaeum, International Architecture Award, 2017
Chicago Athenaeum, GOOD Green Design Award, 2017
ENR, Best of the Best, 2015
ACEC-NY, Diamond Award for Building-Technology Systems, 2015
Bentley Be Inspired Awards, Special Recognition for Advancing Collaborative BIM, 2014
Chicago Athenaeum, American Architecture Award, 2014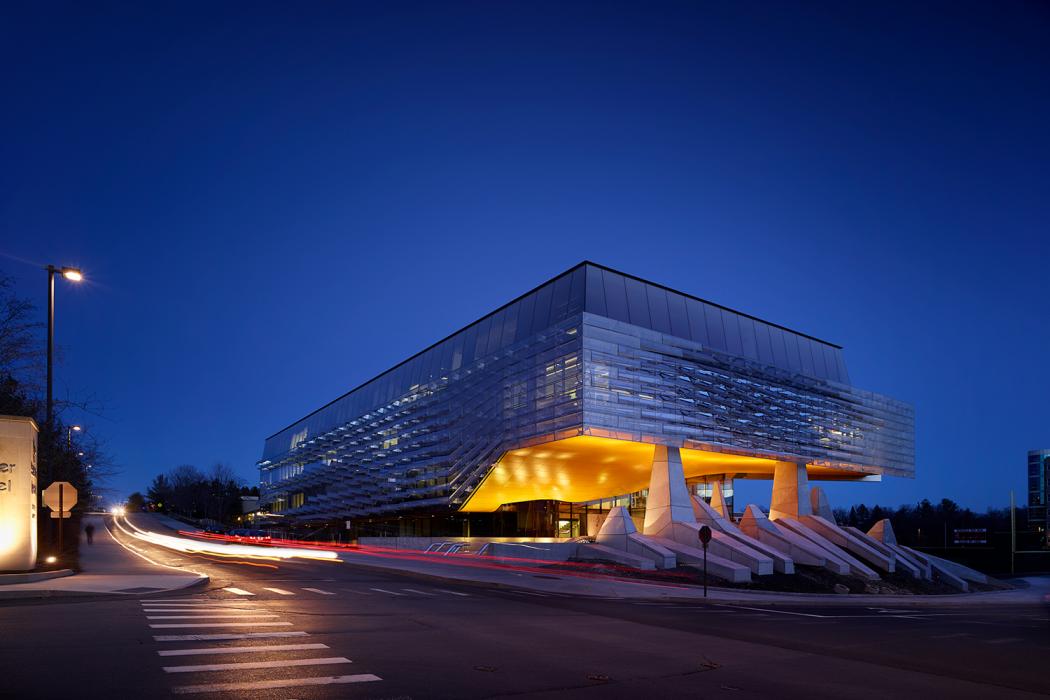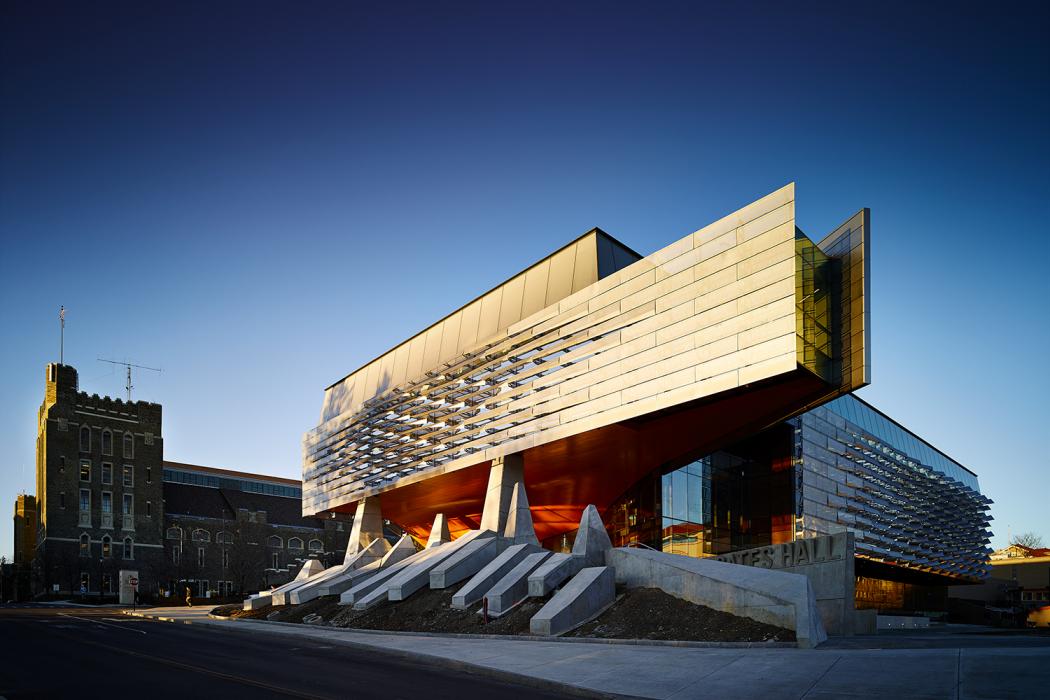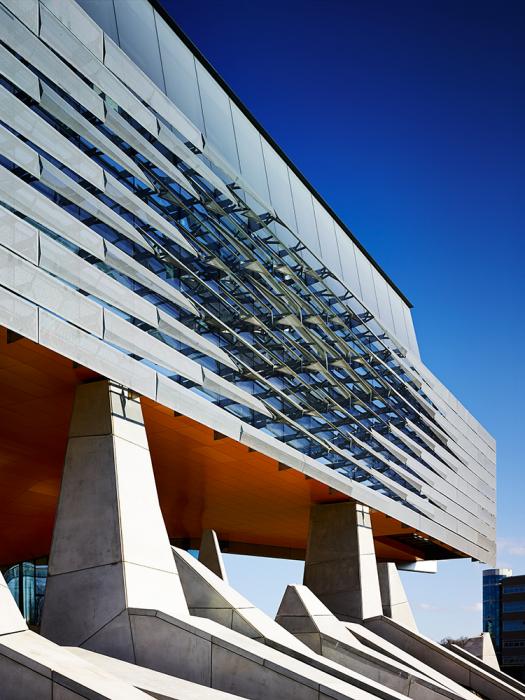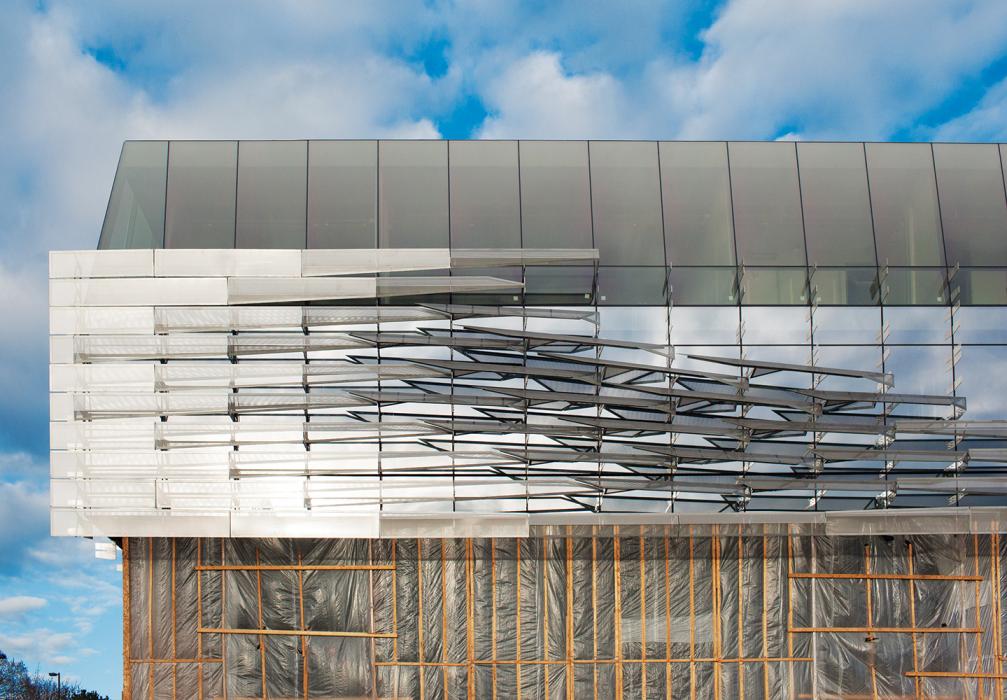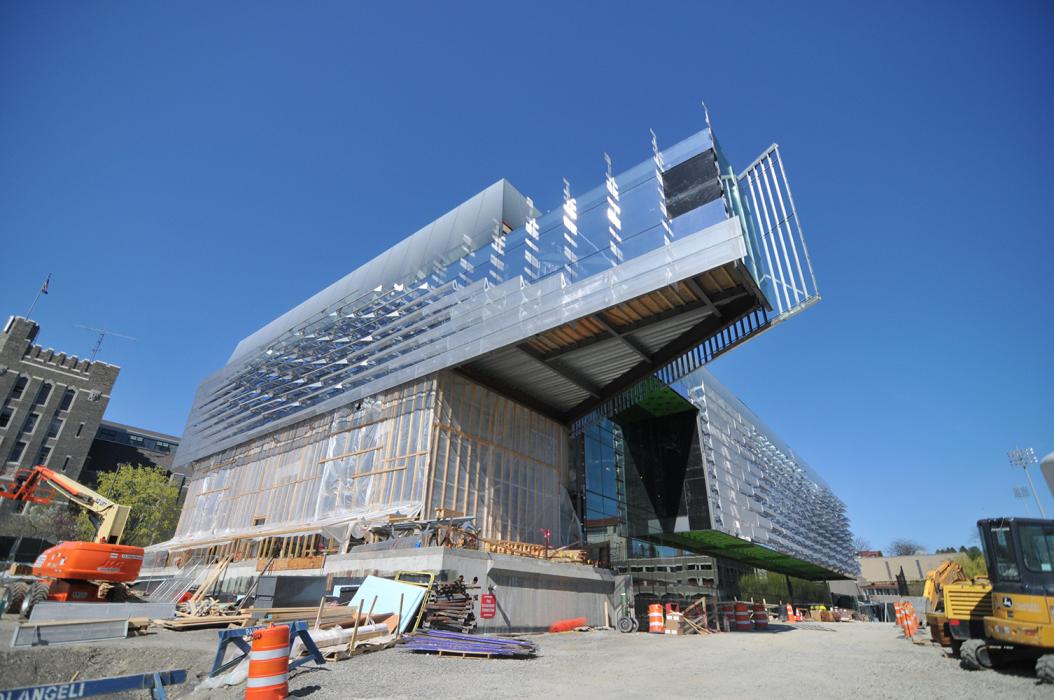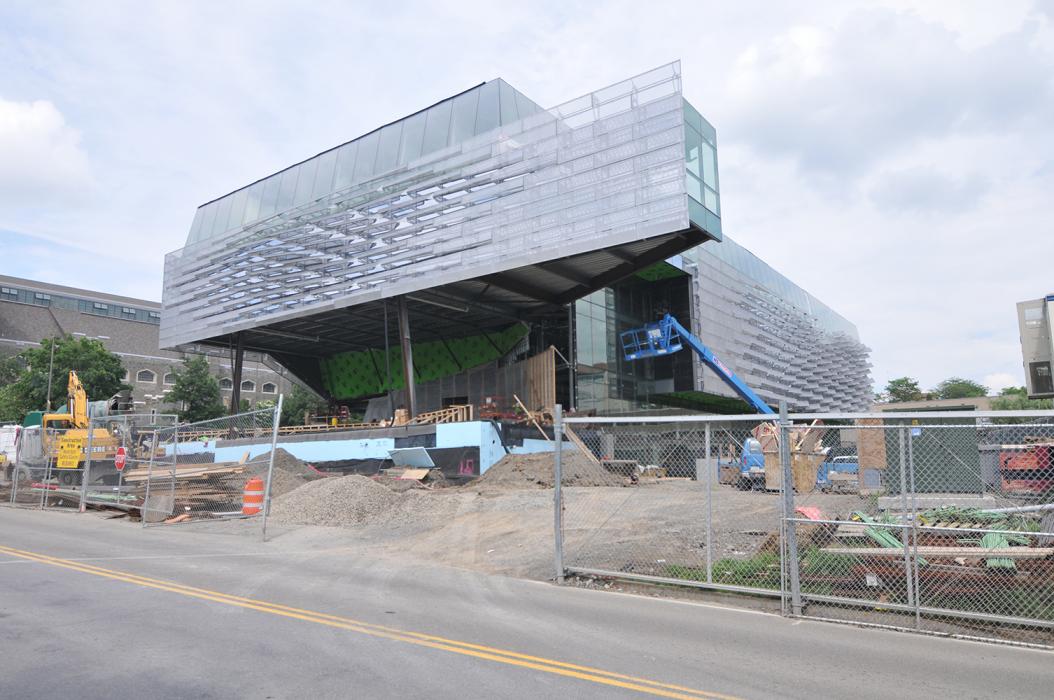 A Gleaming, Futuristic Home for Computing Science
Curved lines intersecting with linear angle. Lots of glass and light. Dozens of green features adding up to LEED Gold certification. This is not the typical black-box computing and information science building.
We provided structural and façade engineering services to Morphosis for this four-story building, completed in 2014, which houses laboratories and teaching facilities for Cornell University's Department of Computer Science and the Department of Information Science.
Highlights
Optimized steel framing allowed for large cantilevers and open spaces while maintaining a lightweight and stiff structural system that married well with the delicate façade.
The curtain wall consists of sloped and vertical glazing with integrated brackets that support perforated, folded stainless steel shading panels.
Our engineering of both the façade and its structural support allowed the project team, headed by Morphosis, to address proposed design changes quickly and efficiently.
When the approach switch from a stick-built system to a unitized curtain wall system, the project team was able to review options and implement solutions that worked within the established budget and schedule. The project came in below original budget estimates.
The team tracked the project's overall embodied energy with GreenSpace, Thornton Tomasetti's custom embodied energy / carbon parametric analyzer. Results estimated that a concrete-framed building with the same column grid would be at least 50% heavier given the complexity of the superstructure.