Hostile Vehicle Mitigation
Combating risk is our specialty. To protect buildings from threats—in this case, hostile vehicles—we develop tailored solutions, informed on investigations of past events.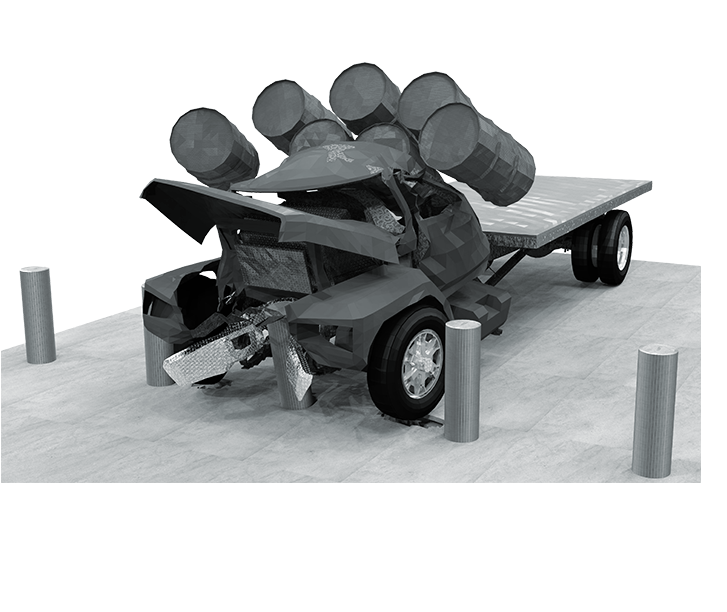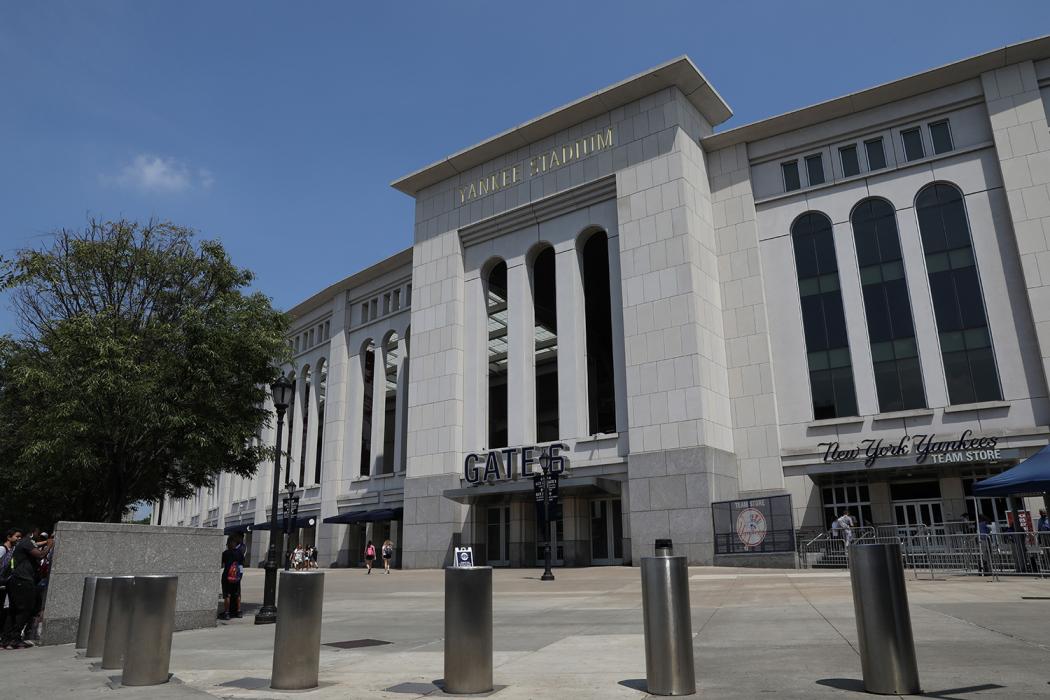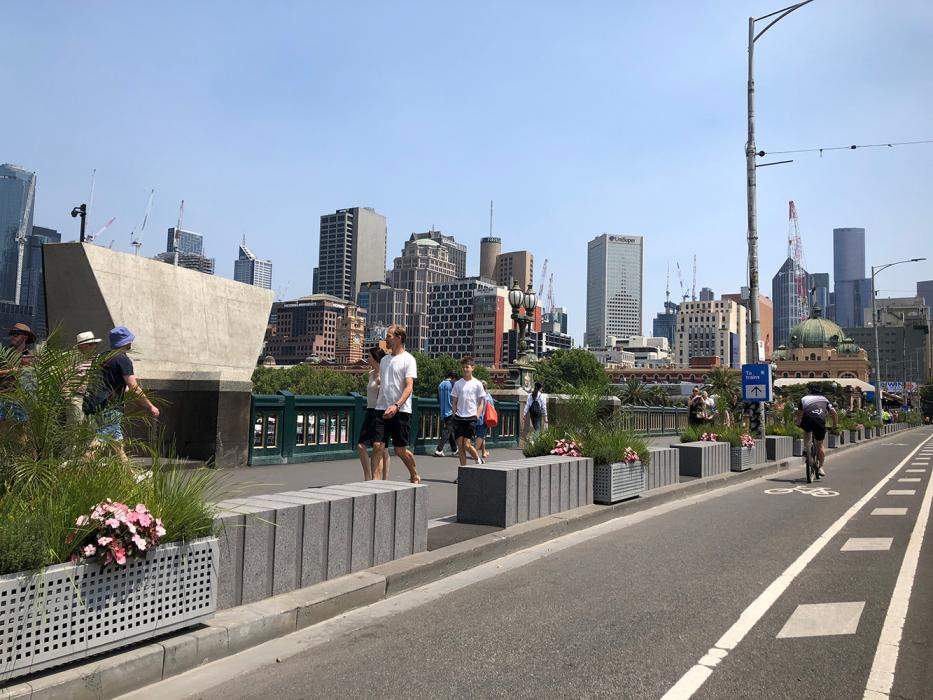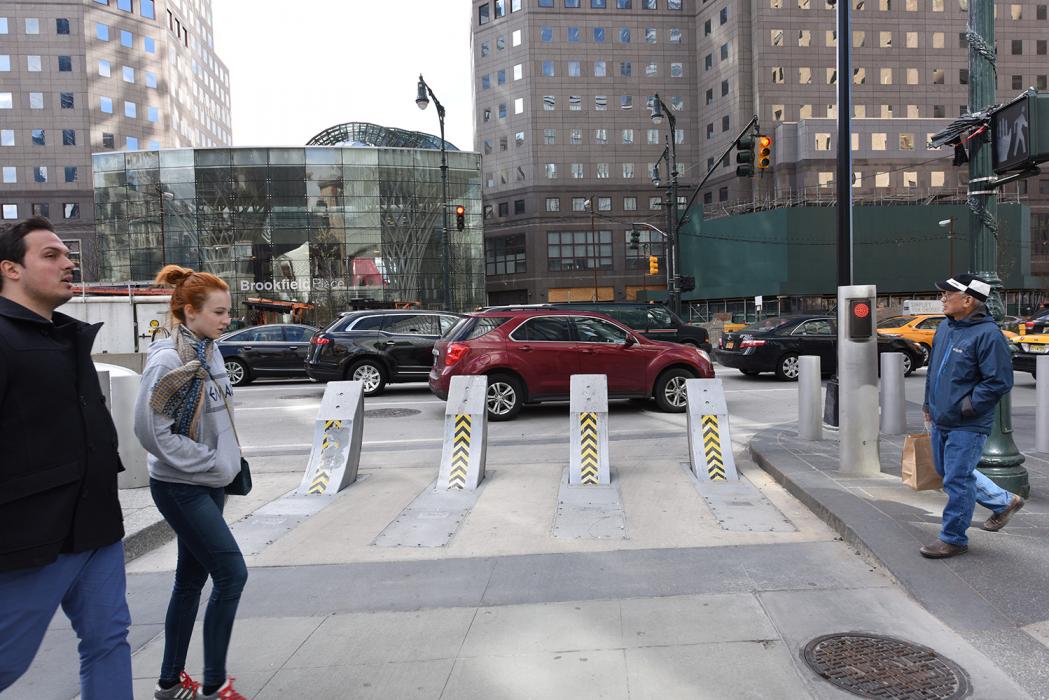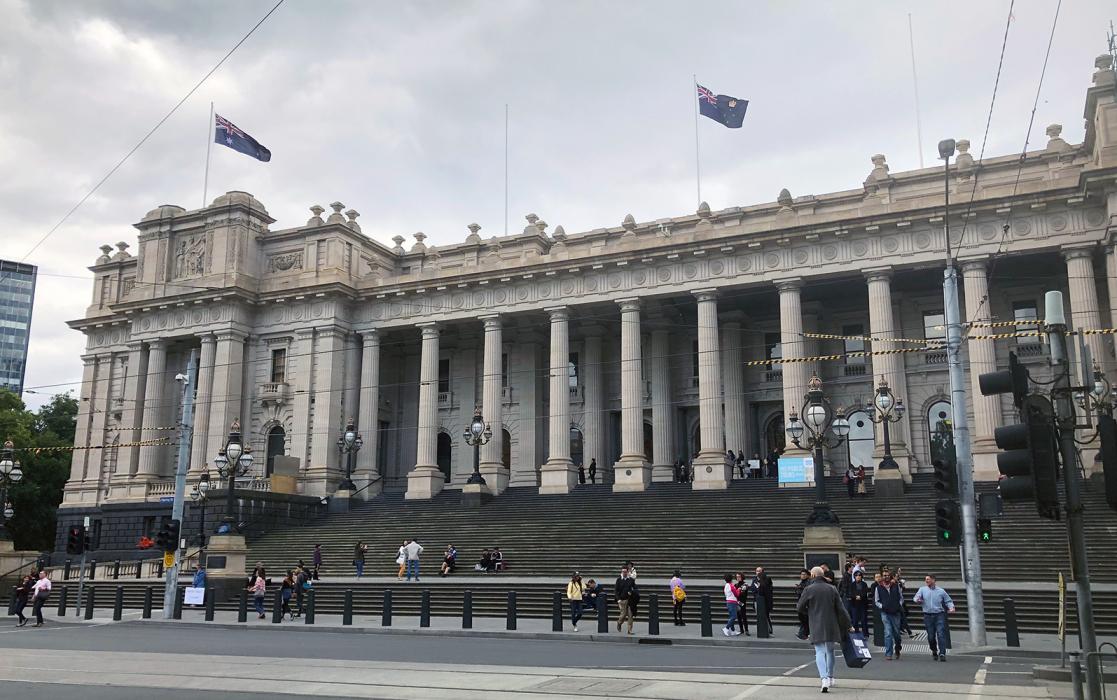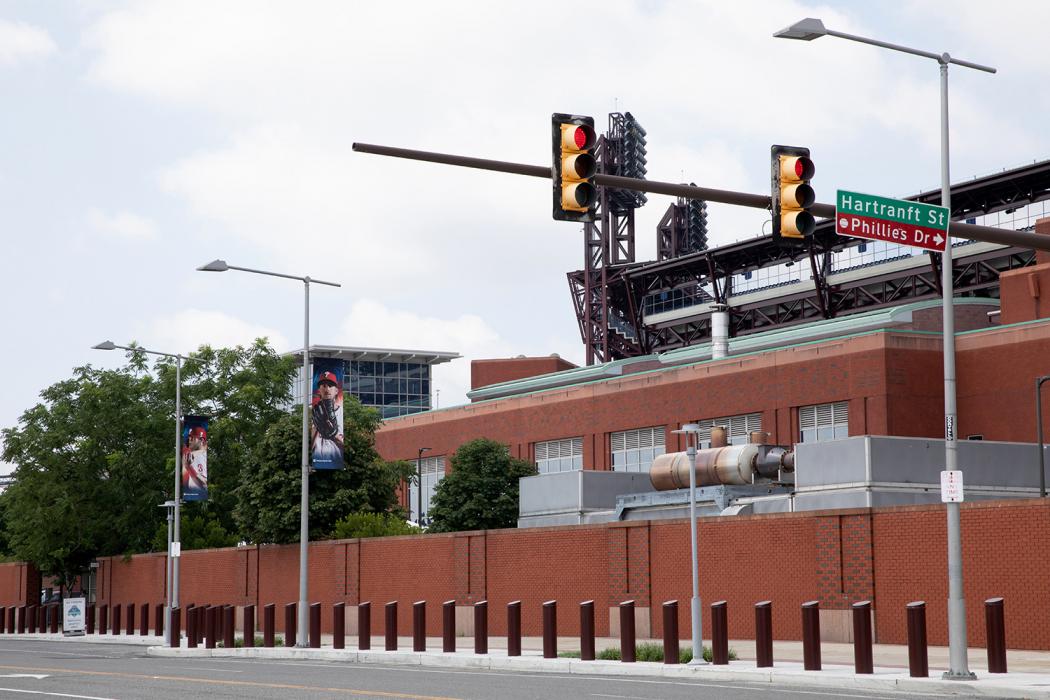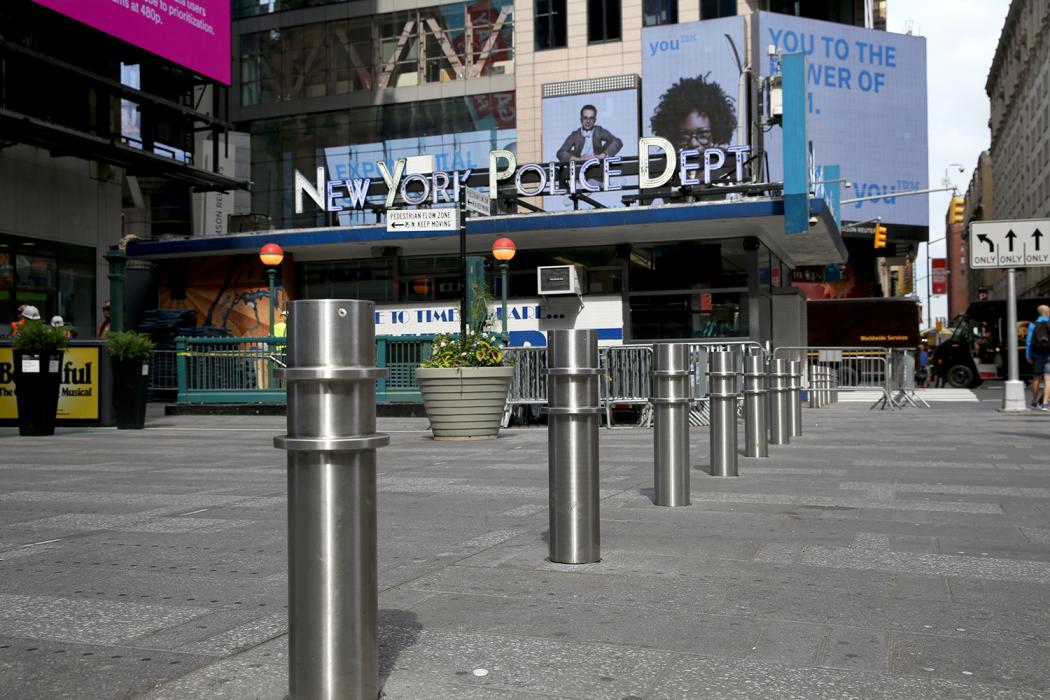 The Challenge
Of all the manmade risks we assess, errant vehicles and those delivering harmful explosives can be some of the most challenging and unpredictable. To guard against them, it takes more than bollards.
Protective design has been a major factor in the architecture of buildings for the last four decades. In the 1980s, the U.S. Beirut Embassy bombing shocked the world, and subsequent attacks on other U.S. government buildings and New York City's World Trade Center– first in 1993 and again in 2001 – made building owners realize that vehicles of all types, parked or moving, could become weapons against the masses.
More incidents, including some successful attempts and other thwarted, have made a startling impact around the world. Notable attacks have recently occurred in New York City and Nice, France.
Here's How
We've been at the forefront of protective design, serving as technical advisors to the UK and U.S. governments. Early on, we helped develop standards for the hardening of buildings from multiple perspectives: civil engineering, security engineering and blast analysis.
Our value is in comprehensive technical know-how. We lead with experience and expertise, offering engineering opinions and solutions based on factual evidence, thorough investigations and research. We look at site-specific conditions and other issues that may impact efficacy of off-the-shelf measures.
We own and use proprietary software, modeling and analyzing what actually has happened to predict what might happen. Based on governmental safety policies to move nuclear material during the Cold War, our models (like FLEX) are next best to physical testing, which is usually prohibitively expensive.
In major cities like New York and London, we understand the complexity of underground systems, and are familiar with utility and subway infrastructure and other interferences. We navigate subgrade and above grade structures and utilities, and the careful delineation of both public and private property. We know exactly where and when and whose permission is required and can help streamline approvals.
Our team of multidisciplinary engineers undertake security surveys, threat assessments, vehicle dynamic assessments, security planning, concept and feasibility studies, budgeting and cost analyses, design, and project management. Our integrated HVM schemes investigate the co-existent blast effects and collateral damage arising from this form of terrorist attack. We have performed on than 100 HVM projects for embassies, palaces, and government buildings, as well as financial institutions, airports and transport infrastructure facilities. Over half of these projects are in dense urban cities, like New York City.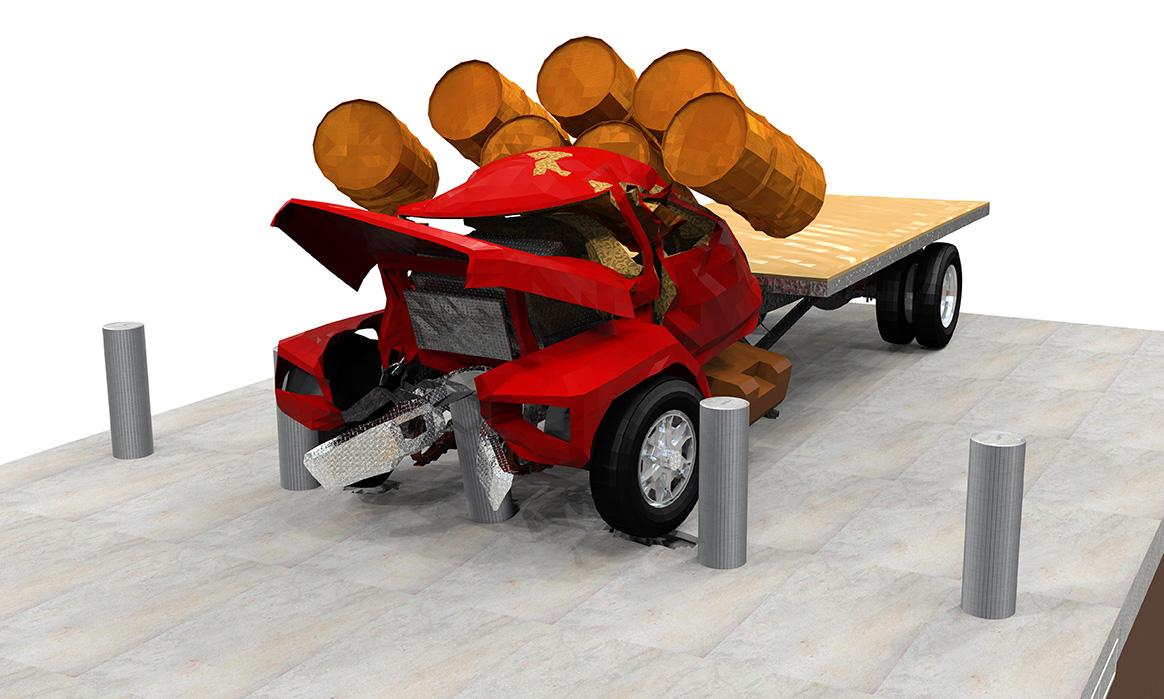 Simulation of 15,000-lb vehicle impacting a bollard at 50mph
Results
Following a research-based approach, we've developed a step-by-step formula to address threats.
Project Introduction/Survey
Document Retrieval
Risk Assessment
Schematic HVM Layout
HVM Design
Approval Process
Procurement of Contractors + Fabricators
Construction Support Services
We've completed dozens of perimeter security projects, including some of NYC and London's highest profile public and private buildings, and even conducted a million-dollar mock-up that challenged us to "prove it works." A Vehicle Vector Assessment took into account the impact of a 15,000-pound vehicle and analyzed the performance of engineered anti-ram barrier solutions against commercial anti-ram barriers, such as automatic operable bollards, wedge barriers, and beam barriers. Our engineered solutions just worked better.