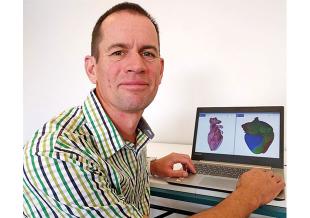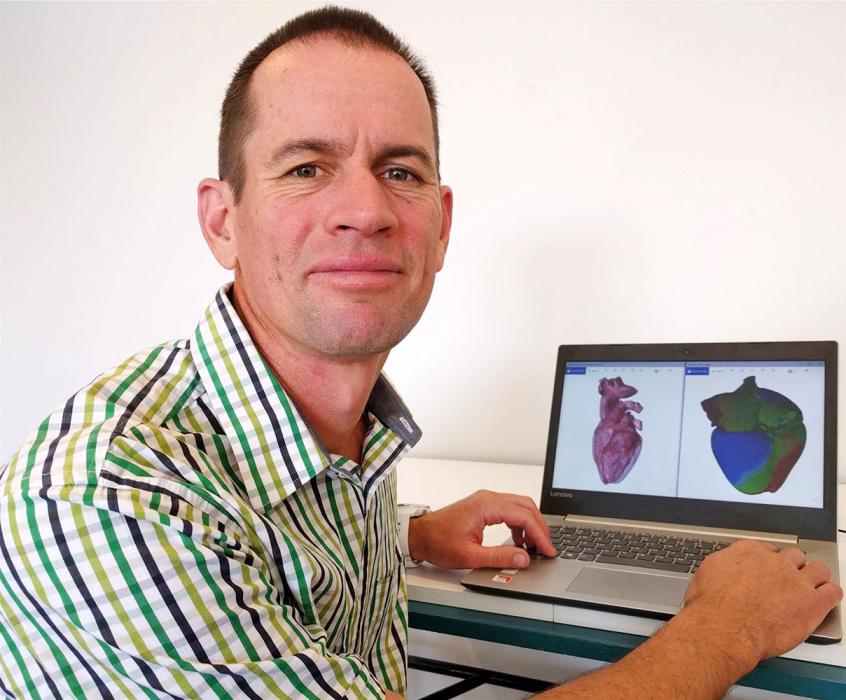 Thornton Tomasetti, the international engineering firm, has announced the appointment of Ashley Peterson, Ph.D., as vice president of Life Sciences.
Peterson joins the firm after 10 years with Medtronic, where he was principal R&D engineer, and will be part of the Silicon Valley-anchored Center of Excellence team for Thornton Tomasetti. The firm's clients include major medical device companies as well as leading consumer-product developers.
"Dr. Peterson's engineering and business-leadership skills will significantly advance our life science offerings," says Najib Abboud, managing principal and leader of Thornton Tomasetti's Applied Science practice, of which Life Sciences is a division. "We've reached a point of expertise and external acceptance of our consulting services that enables us to help our clients capitalize on the fast-evolving opportunities in in silico clinical trials and clinical decision-making, as well as non-medical aspects of human-centric engineering. All of these are founded in computer modeling and simulation, which are Dr. Peterson's core areas of expertise."
The path from mechanical engineering to life sciences
As a mechanical engineering undergraduate at the University of Canterbury in New Zealand, and then Ph.D. candidate at the University of Cambridge in the U.K., Peterson was always interested in energy efficiency. "That naturally led me into life sciences and the study of how living organisms use the minimum amount of energy to get what they need done, and how they adapt to do that," he says. "The focus of my career has been about using what I've learned to make things more efficient and arriving at decisions that help people live better."
Mechanical engineering informs bio-engineering when man-made products interact with humans, Peterson says. "Take, for example, the interaction of an airplane seat with the person sitting in it, or the driver of a car involved in a crash. The physics don't change, but the variability of the human body needs to be taken into account."
Computer modeling aids researchers and product developers in understanding those variables and how they factor into the way something is designed, Peterson explains. "Digital tools provide the ability to explore the range of human characteristics in a more efficient and a more humane way," he says. "Whether it's distinguishing between healthy and unhealthy living tissues or the ways that women's running shoes need to be designed differently from men's, we're developing the means for more deeply understanding human demographics and applying that data to medical and consumer products."
Digital tools in a regulated environment
In his previous post at Medtronic, Peterson worked with such digital tools on many projects. He led a computational modeling team that helped secure patents in stent graft implant design and other endovascular applications. "I'm not a blue-sky inventor, I'm more of an optimize-inventor," he says. "Through the course of testing and analysis, we were able to identify more efficient solutions to problems that go beyond what is currently used."
Peterson has also been involved with regulatory agencies on next-gen technologies, involvement in the Medical Device Innovation Consortium (MDIC) blood-damage working group and participating on ASME (American Society of Mechanical Engineers) Verification and Validation panels, to develop guidelines for the usage of digital tools aligned with best industry and regulatory practices.
Regulatory agencies are now formally accepting modeling and simulation as part of submissions and are engaged in the evolution of processes for in silico clinical trials. "The final step in this evolution is securing the acceptance of digital tools by physicians and surgeons," says Abboud. "As a member of the Living Heart project, we are starting to hear from doctors who are using such simulations to help guide critical decisions about patient care. As the tools, and regulation of them, continue to evolve, we expect to see more clinicians understanding the power of the technology to help them develop treatment strategies that optimize the quality of care they can deliver to their patients."
About Thornton Tomasetti
Thornton Tomasetti applies engineering and scientific principles to solve the world's challenges – starting with yours. An independent organization of creative thinkers and innovative doers collaborating from offices worldwide, our mission is to bring our clients' ideas to life and, in the process, lay the groundwork for a better, more resilient future. For more information visit www.ThorntonTomasetti.com or connect with us on LinkedIn, Twitter, Instagram, Facebook, Vimeo or YouTube.
Contact
Thornton Tomasetti - James Kent - 917.661.7800