U.S. Bank Stadium
How do you make one stadium perfect for summer and winter without breaking the bank? Explore all ideas and open new doors with kinetic design.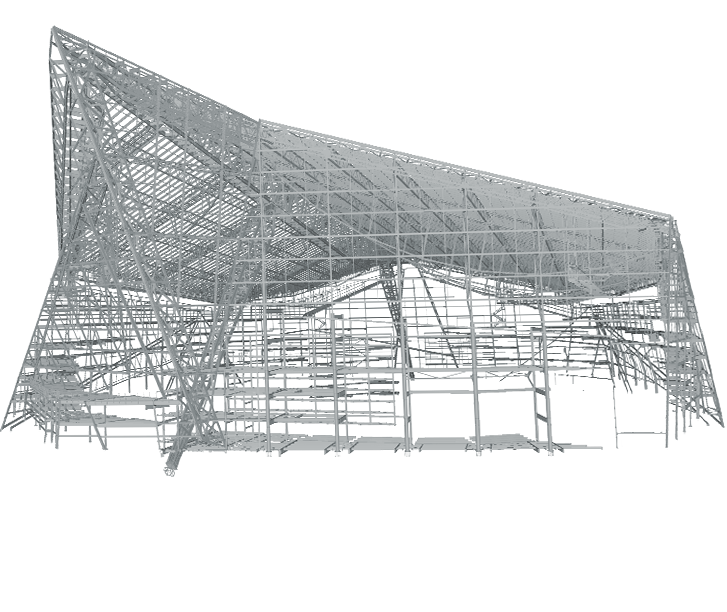 Lead Contact
Project Details
Project Partners
HKS, Mortenson Construction, RWDI & LeJeune Steel
Owner
Minnesota Sports Facilities Authority
Location
Minneapolis, Minnesota
Sustainability
LEED Gold Certification
Teams/League
Minnesota Vikings - NFL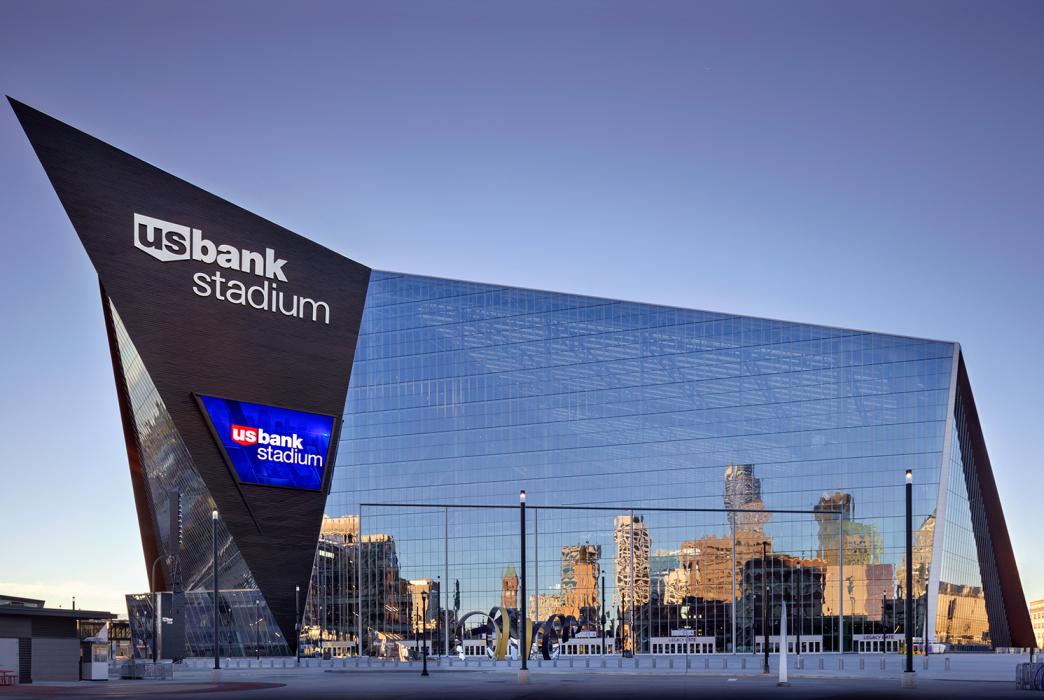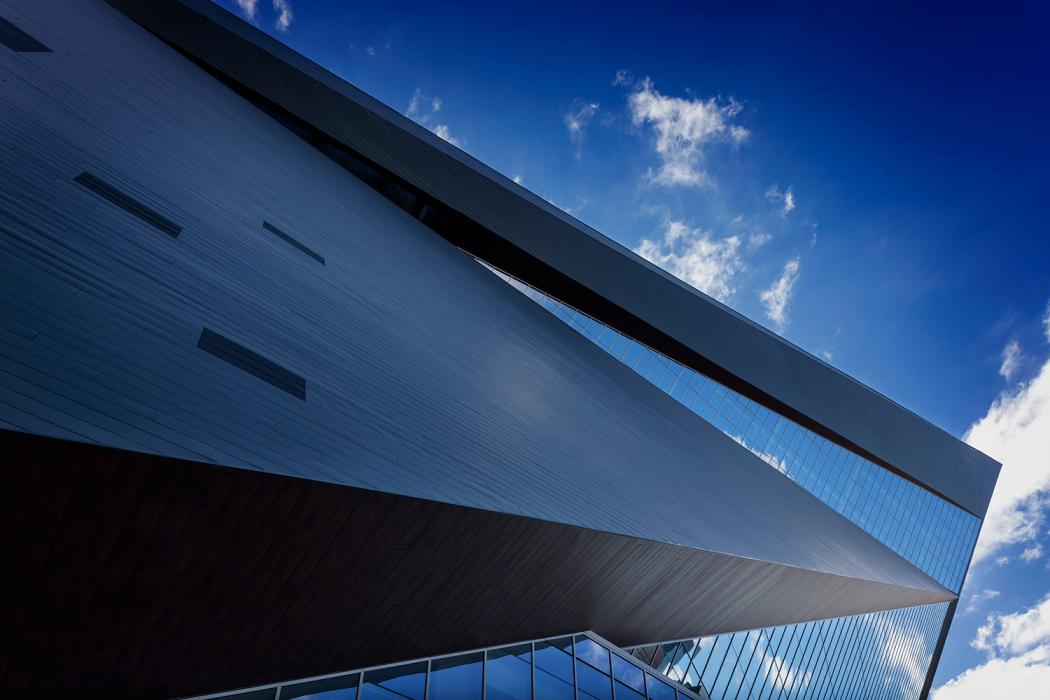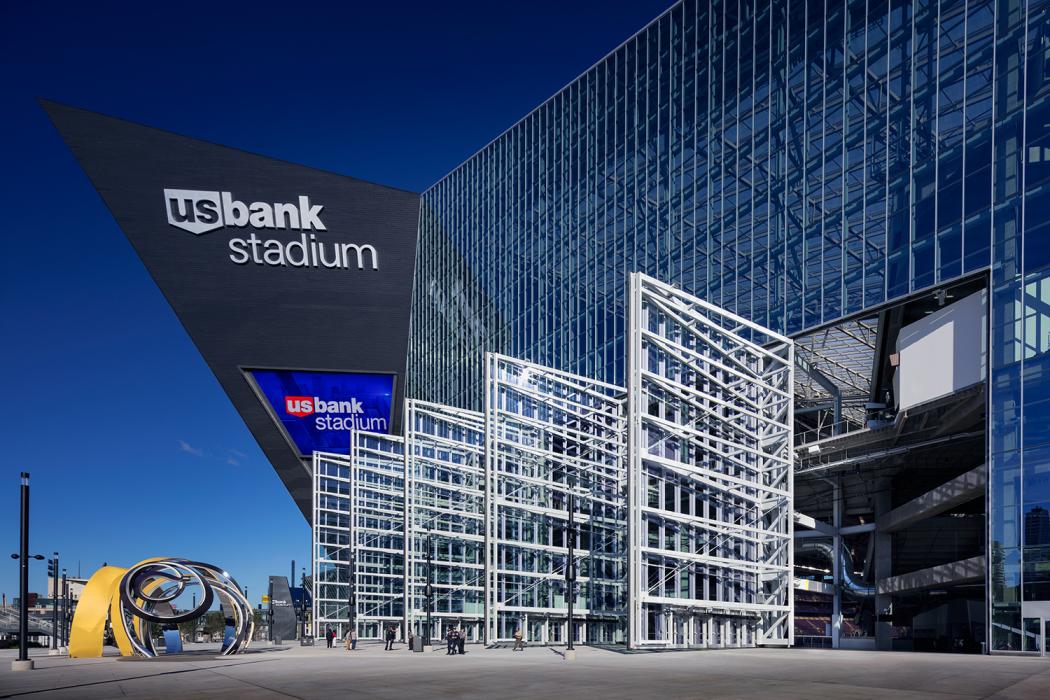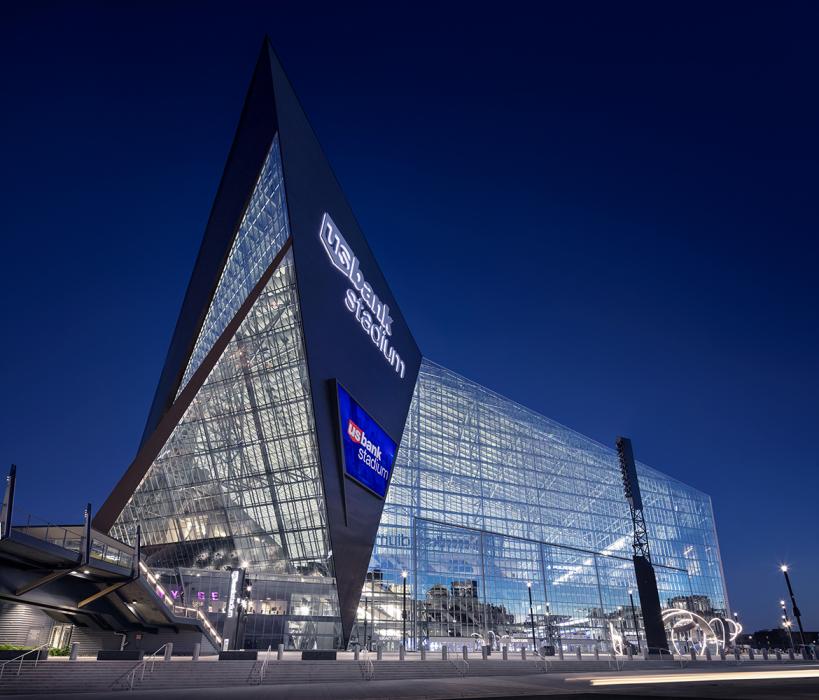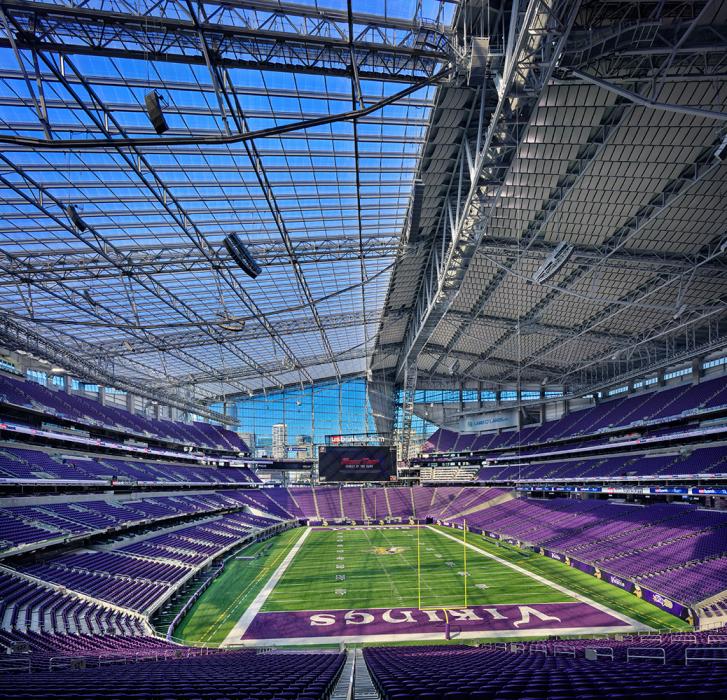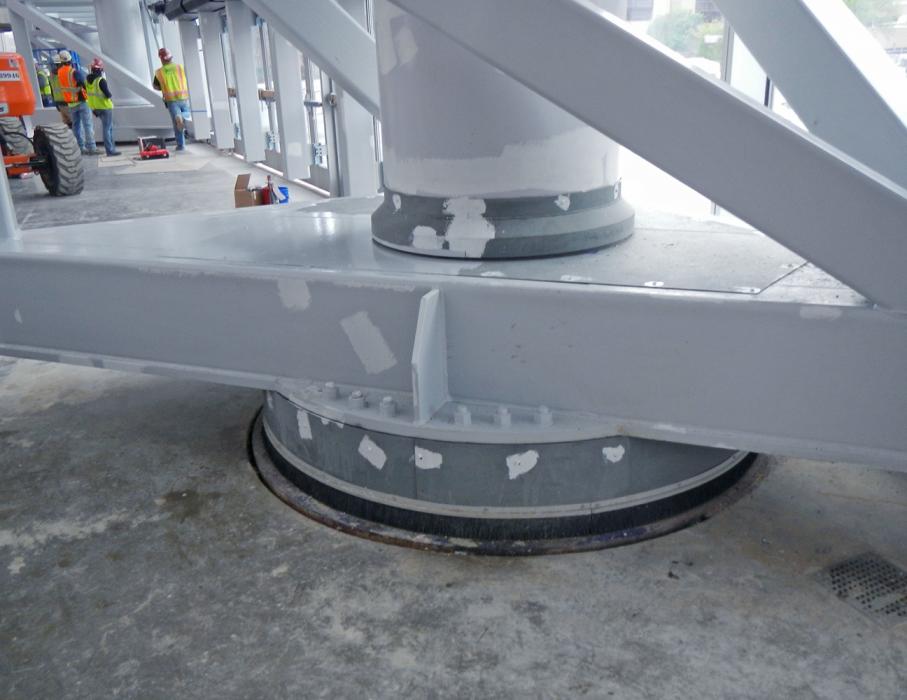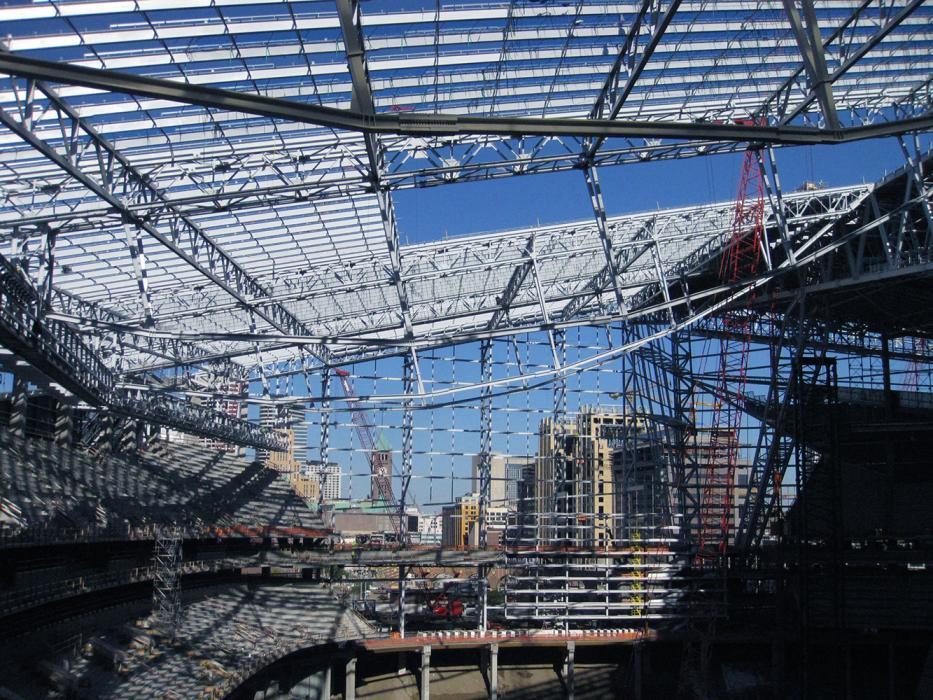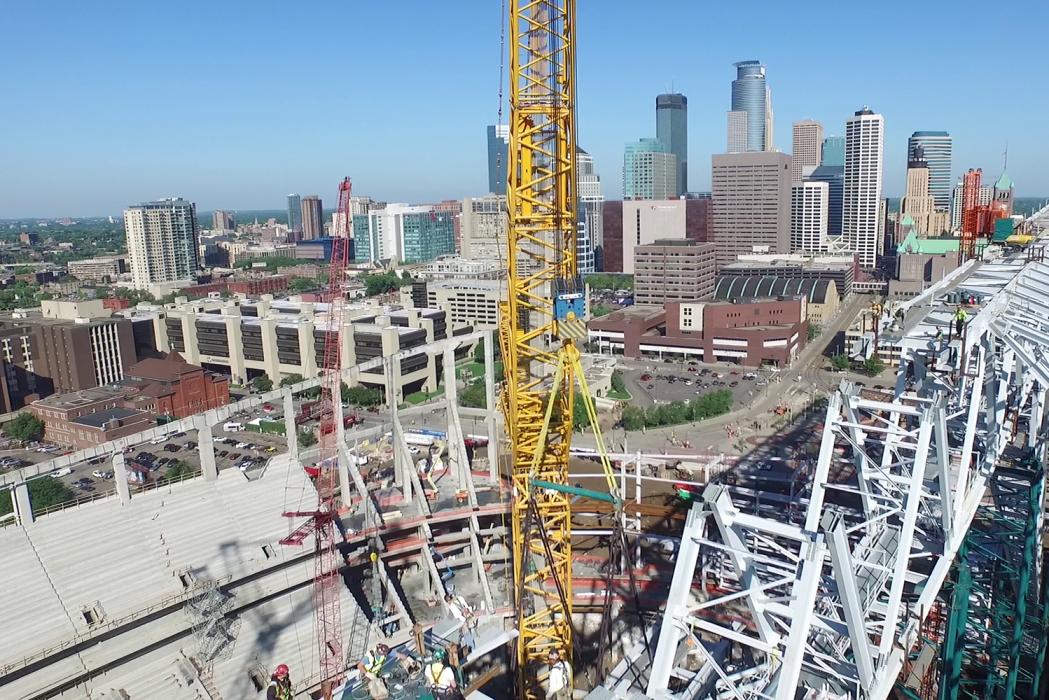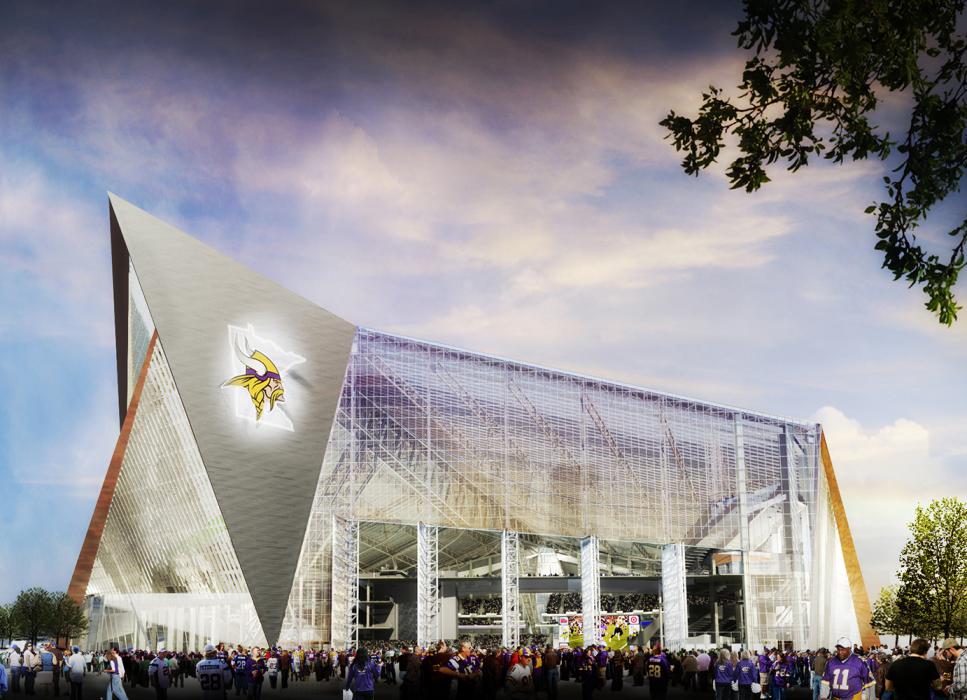 Overview
For the NFL's Minnesota Vikings and their fans, sub-zero winter weather is the norm. Their stadium had to be enclosed. But how? Most indoor stadiums with domed roofs feel closed-in and uninviting in summer. Retractable roofs add flexibility but drive up costs for construction and maintenance. And snow is heavy, meaning typical enclosure and structural members are big – and expensive. So after studying multiple retractable options, the design team worked together toward a bold solution: a lightweight, transparent roof paired with a set of enormous kinetic doors that open to let the outside in.
---
We arrived on the ideal solution for this market, that indoor-outdoor experience...a stadium for all seasons."
Here's How
We used sophisticated parametric modeling to carefully configure U.S. Bank Stadium's steeply lofted roof to shed as much snow as possible. This singular profile is supported by a single steel ridge truss running 970 feet down the length of the field. On the south (sunny) side of the ridge, a transparent, ethylene tetrafluoroethylene (ETFE) system covers 60 percent of the stadium. At 240,000 square feet, it was the first ETFE roof in a northern climate and, when built, the largest ETFE roof in North America. ETFE's minimal weight allowed for a slender framing system – which creates an airy feel while reducing the stadium's cost and carbon footprint.
Healthier and Better for the Environment
Part of a coordinated sustainability strategy, the see-through roof offers a better overall visitor experience. Panoramic views, abundant natural light, and solar heat gain (a bonus in winter) increase comfort, and fresh air circulates throughout – from the operable doors to louvers in the roof ridge opposite – to avoid excess heat. This efficiency – in both structural design and energy-use offsets (100%) – contributed to the venue's LEED Gold certification. For a stadium that's 1.7 million square feet, that's no small feat!
Bridging the Gap Between Inside and Out
The roof doesn't open but a tinted glass end wall does, with five enormous operable panels that let in light, air and downtown views. Instead of typical sliding technology, we turned to hydraulic pistons to create the largest pivoting doors in the world. The panels – each the size of two railroad boxcars – rotate up to 90 degrees to transform the stadium in seven short minutes. Ten smaller doors in the panels let people in and out when the big doors are closed.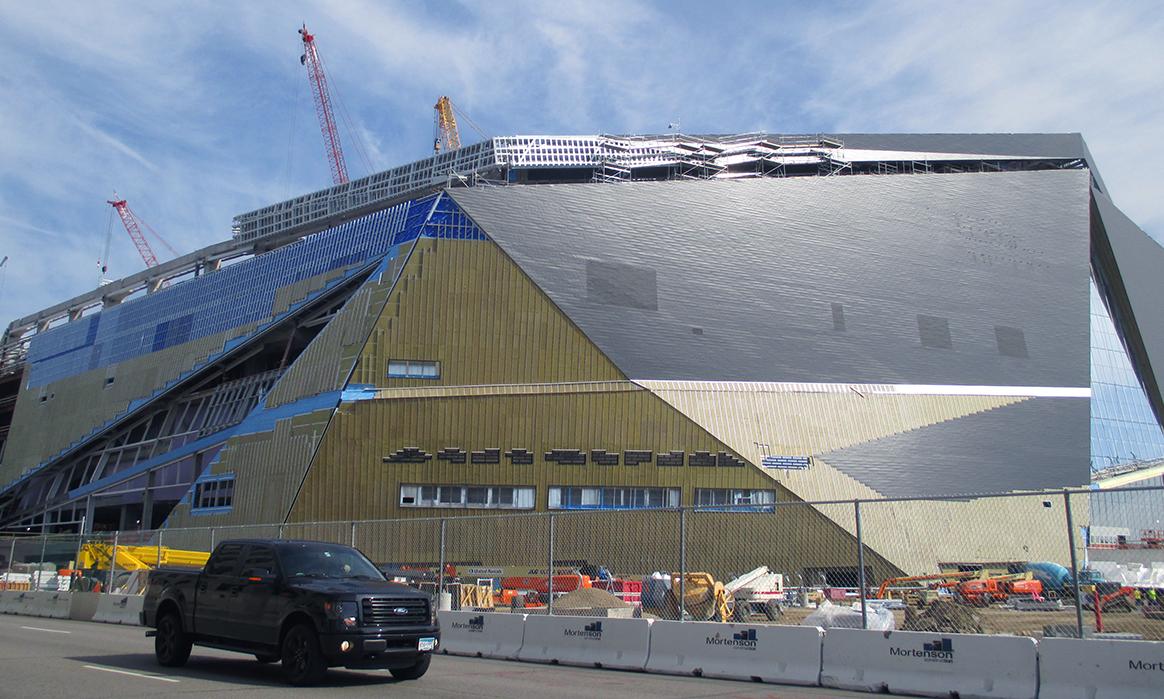 U.S. Bank Stadium Time-Lapse Construction
The Results
Even with these new technologies and novel solutions, our Advanced Project Delivery (APD) helped get the stadium built quickly and efficiently. By integrating our Construction Engineering expertise during design, we delivered a fully connected, constructible model that enhanced coordination.
Completed in 2016 – six weeks ahead of schedule – the $975 million U.S. Bank Stadium is flexible, snow-resistant and environmentally sustainable. When it hosted Super Bowl LII, the temperature topped out at 9 degrees Fahrenheit, the coldest Super Bowl game-day on record. But fans shed their parkas once inside, sporting just their favorite team t-shirts while enjoying still natural light and fresh air.