From risk assessment and advanced modelling to energy storage and supply, we work across the hydrogen spectrum to support your structural, safety, regulatory and resilience priorities. 
Lead Contacts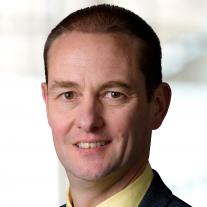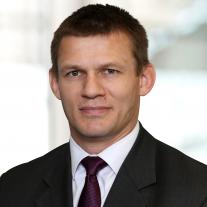 Our holistic approach to hydrogen
Hydrogen offers a clean and affordable energy solution that is light and storable, with high energy content per unit mass. Often regarded as an energy-storage medium, it can also serve as a replacement for hydrocarbon fuels burned in gas turbines, boilers and combustion engines. In recent years, Thornton Tomasetti has worked with clients to develop hydrogen projects, from proof of concept to microscale pilot plants to industrial-scale hydrogen production facilities.
Across the hydrogen spectrum, including hydrogen derivatives like methanol and ammonia, we provide a full range of hazard-management services through production, conversion, storage and transportation – up to and encompassing end use.
Our main areas of focus:
Hazard and Risk Management. We work across all stages of a project, from concept through design to operations, performing HAZID and DSEAR assessments, along with ATEX compliance, consequence assessment and quantification, risk reduction and management, and other services.
Structural Design. This includes design against extreme load cases. Using computational fluid dynamics (CFD) to couple the load definition with the structural response, finite element modelling allows us to perform robust assessment and design to mitigate and protect against natural and human-caused hazards.
Energy Storage Systems. Our holistic approach to supporting decarbonisation pairs hydrogen systems with other energy storage and supply options, like battery storage systems and microgrids, with sustainability and master-planning experience.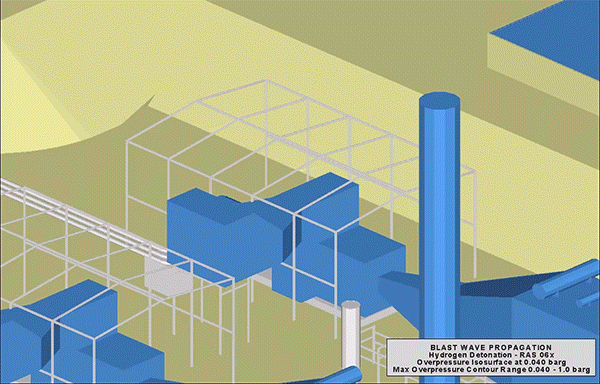 Hydrogen Engineering Qualifications
Our 40+ years of experience in the industry span the full hydrogen-services spectrum, including:
CFD Deflagration Simulations. Determining the spatial distribution of overpressures that could occur within and surrounding nuclear waste containers.
Comparison of Gaseous Hydrogen and Hydrocarbon Jet Fires. To develop understanding of the potential impacts of hydrogen jet fires on passive fire-protection systems.
Conceptual Design. We provide conceptual designs for industrial hydrogen projects, including those entailing water treatment systems, hydrogen production by electrolysis, hydrogen compression and storage, electricity generation from hydrogen fuel cells and hydrogen vehicle fuelling and/or export. 
Coupled CFD and FEA Simulations. Determining deflagration pressures and the mechanical response of a system of nested containers, including buckling of internal containers and bulging of external containers.
Dispersion and Explosion Modelling. Supporting preconstruction safety reports (onshore COMAH) and design notification work.
Dispersion Modelling and Input to DSEAR Assessments. Including CFD gas-dispersion modelling to determine the extent of flammable atmospheres produced by releases of gas mixtures from nuclear packages.
Fire, Gas Dispersion and Explosion Assessments. For a high-pressure hydrogen storage system, such as a vehicle filling station, we assess the extent of the hazard from accidental releases, including fire and explosion events, and determine the structural response of the infrastructure to the event.
Hazard Assessments. We provide hazard assessment for the storage of a wide range of low-carbon fuels based on hydrogen, such as methanol, ammonia, sustainable aviation fuel and hydrogen stored in a carrier fluid or by solid adsorption.
Risk Modelling and Quantification. We can assess the hazards and quantify risk for hydrogen facilities, like production plants, to provide information to support risk management and help gain regulatory approvals such as in the planning application.
Safety Assessments. We provide safety assessments for individual or combined energy storage systems (for example, a bus fleet powered by a combination of battery-electric and hydrogen) to determine the extent of any release and identify regions that would exceed a minimum safe threshold.