Epic, Deep Space Auditorium
The centerpiece of the Epic Systems Corporation's 811-acre campus is its award-winning, 1.2-million-square-foot underground auditorium.
Lead Contact
Project Details
Project Partners
Cuningham Group Architecture, P.A. & J.P. Cullen & Sons, Inc.
Owner
Epic Systems Corporation
Location
Verona, Wisconsin
Project Awards
AISC IDEAS² Award, National Certificate of Recognition, Exemplary Use of Structural Steel, 2016
Associated General Contractors of America, Alliant Build America Grand Award, 2014
Associated General Contractors of America, Best New Building over $200 Million, 2014
Seating 14,000 -- While Preserving the Rural Landscape
When medical software provider, Epic Systems Corporation, built its new campus near Madison, Wisconsin, the centerpiece on the 811-acre site became the award-winning 1.2-million-square-foot underground auditorium.
We worked with Cuningham Group Architecture to provided structural design, façade engineering and construction engineering—which included consulting on building envelope systems and a fully detailed Tekla model—for the 11,400-seat auditorium, with the capacity to expand to 14,000 seats.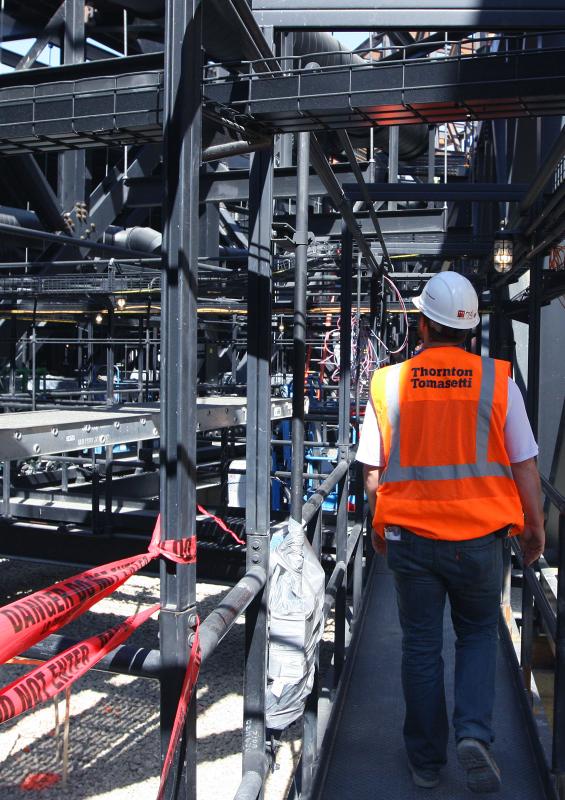 Thornton Tomasetti
Highlights
By providing integrated services, we contributed to maintaining an accelerated schedule of 29 months, from beginning of design to completion of construction in 2013.
Excavated into a hillside to preserve views throughout the campus, the auditorium extends 74 feet underground and has an eight-acre green roof with vertical glazing for daylight.
Natural daylighting, photovoltaic solar power, storm water filtration and geothermal heat pumps add to the project's sustainability.
The 25-foot-deep trusses spanning 275 feet support the column-free roof.
To ensure an efficient structure and limit potential conflicts during construction, we consulted on erection engineering and design for the 4,200-ton roof lift. The specially designed roof trusses accommodated erecting the structure on the ground and strand jacking the entire roof into position.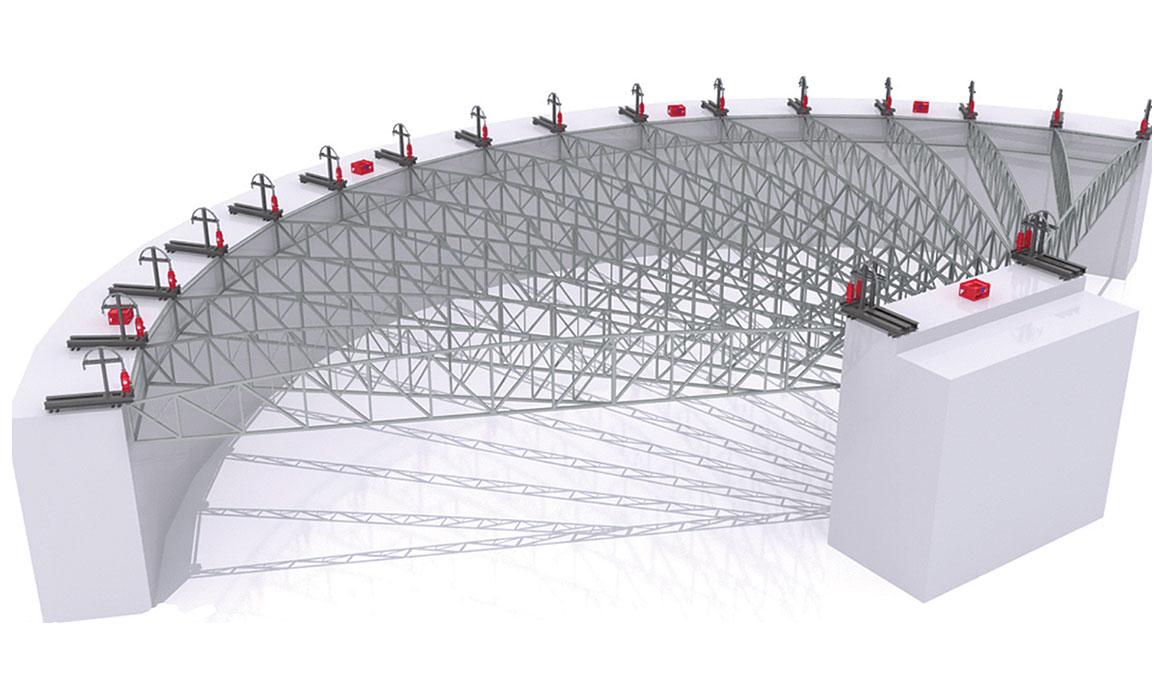 Thornton Tomasetti
Epic Deep Space Roof Lift