News
The Shed Gets Ready for its Debut
March 08, 2018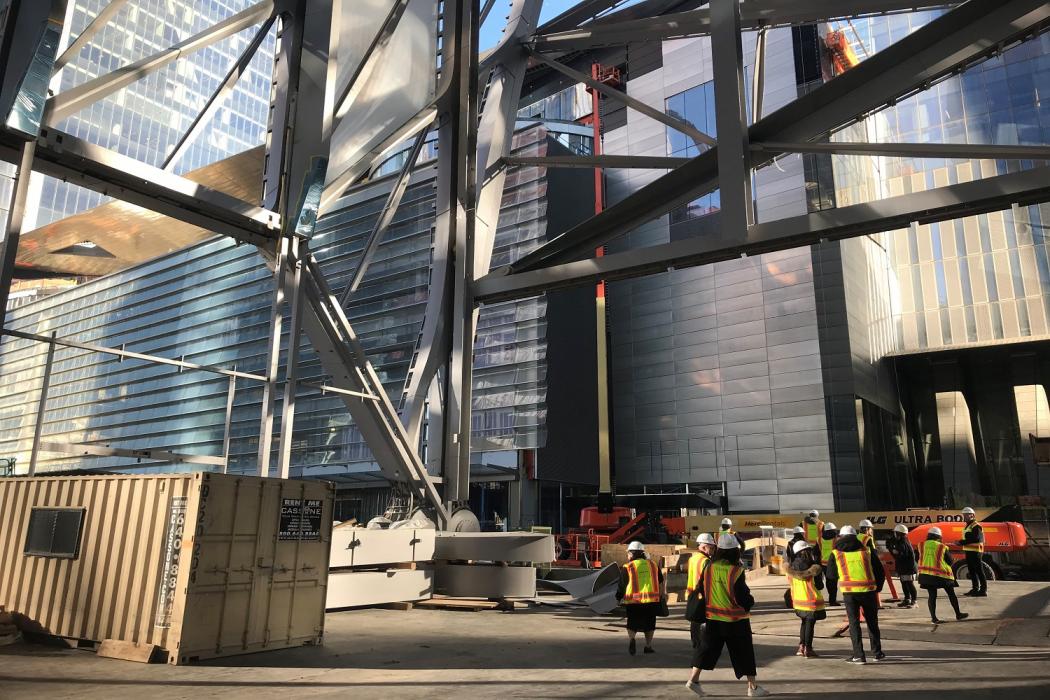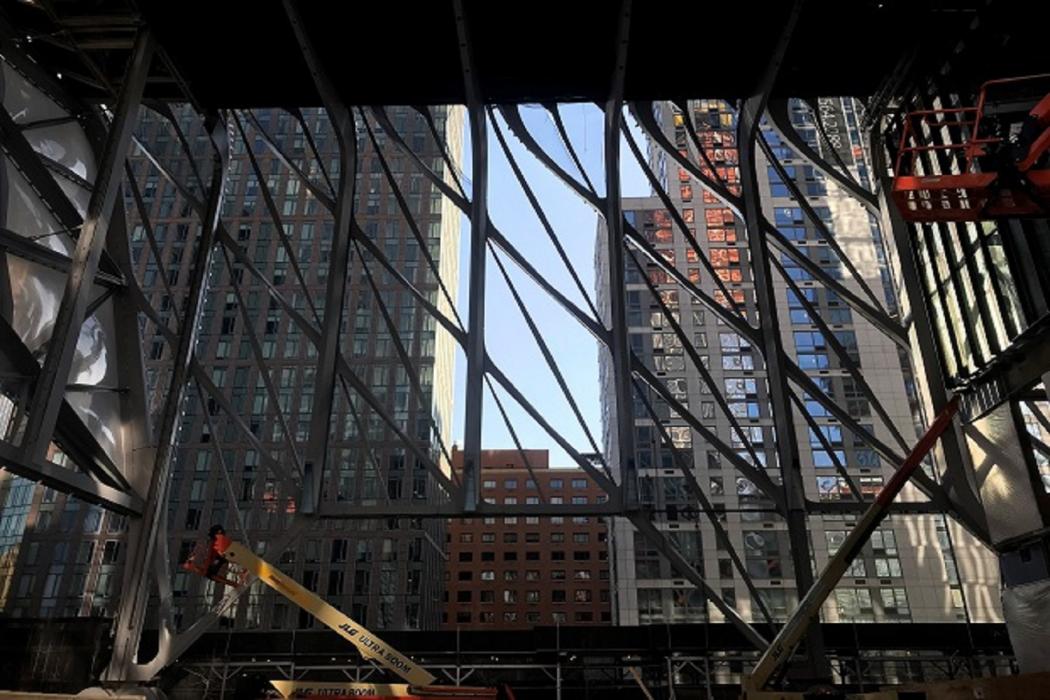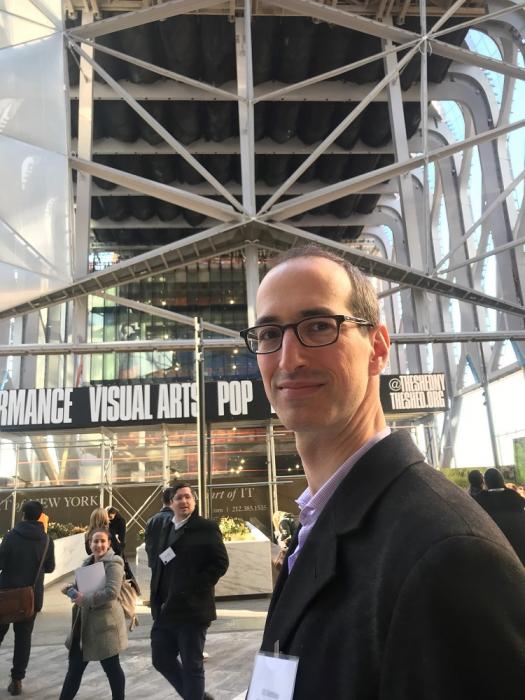 Excitement continues to build around The Shed, the new flexible multi-arts space at the center of Manhattan's Hudson Yards development, as the first round of commissioned projects for the 2019 inaugural season were announced. At a special press event Monday, March 5, Alex Poots, founding artistic director and CEO, presented a diverse lineup of seven programs to commence when The Shed opens next spring.
"The lineup of performance and visual arts will set a new standard for public art engagement in New York City while leveraging the flexibility and capacity of The Shed," Senior Principal Eli Gottlieb said. Thornton Tomasetti is providing structural design, daylighting, façade engineering, construction engineering and kinetic engineering services for the 200,000-square-foot cultural facility. Eli, who is principal in charge, and Principal Scott Lomax, the project manager, were on hand for the event.
"It has been exciting to be a part of this iconic project and see it progress from design to reality," Scott said. "And with the announcement of an incredible inaugural arts program, The Shed's impact on the cultural landscape of New York City is really starting to take shape."
The Shed is made up of two structures. A four-story exhibition space consists of two cable net walls that span the entire building height, a specialty steel façade, and operable roof components. The main hall features a telescoping outer shell that rolls out 114 feet along two rails over the adjoining plaza. The skin and roof are made of fritted ETFE cushions, a transparent, lightweight material that is more energy efficient and less costly than glass. The temperature-controlled space can be used for large-scale art exhibitions, concerts, film screenings, and galas.
It was announced at the event that The Shed's flexible main hall would be named in recognition of a $45-million gift by board member Frank H. McCourt Jr., chairman and CEO of McCourt Global, in support of the arts. When the building's movable shell is extended, The McCourt can accommodate a standing audience of 3,000 or seating for 1,250.
The presentation was followed by a series of press tours giving journalists an early look at The Shed. "It showed how each of the new spaces, from the event and performance spaces on level 8 to the black box theater galleries and The McCourt, are coming together and will provide maximum flexibility to support and incubate new art," Eli said.