News
Highlighting a Whale of a Problem
April 18, 2018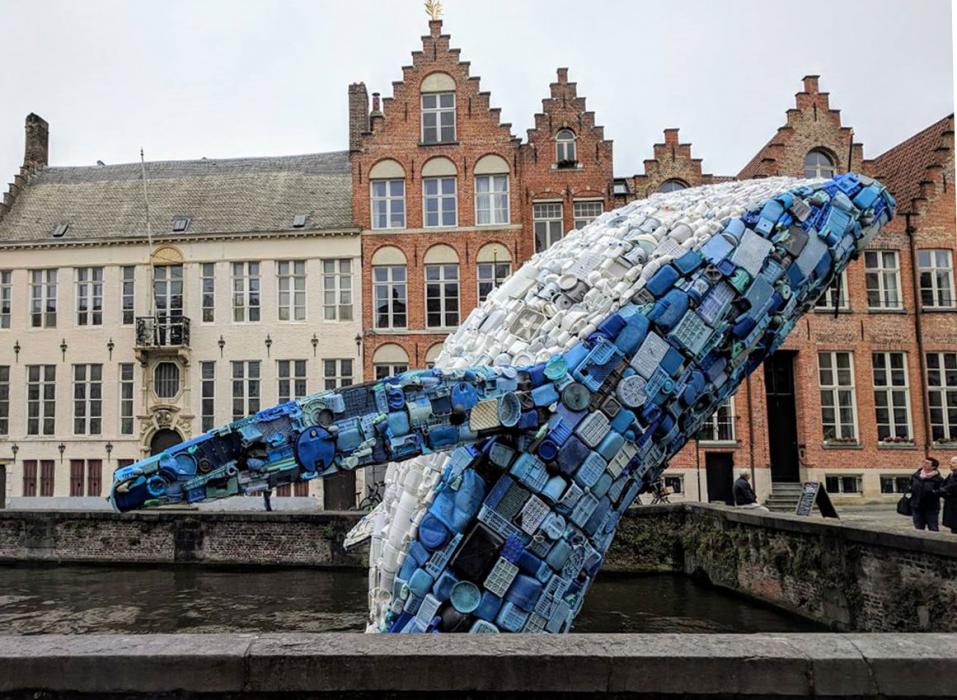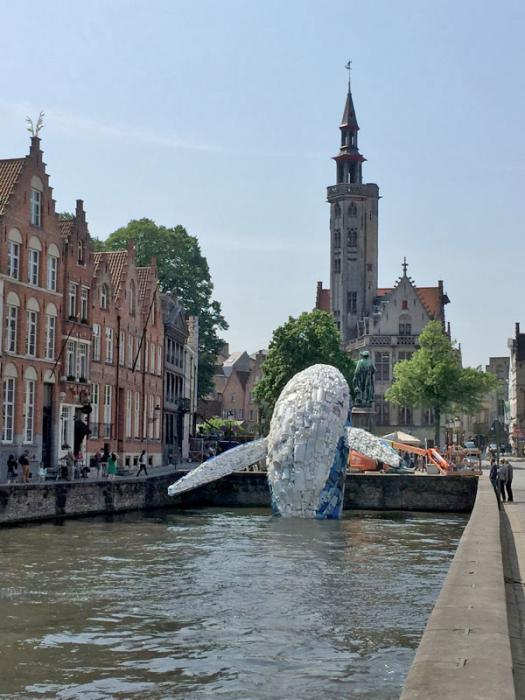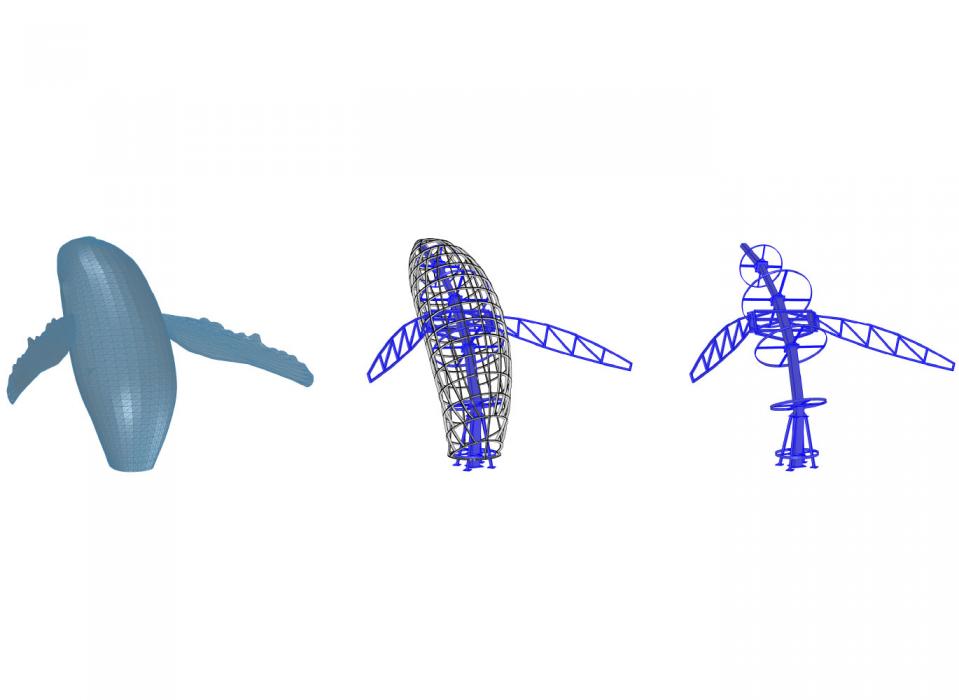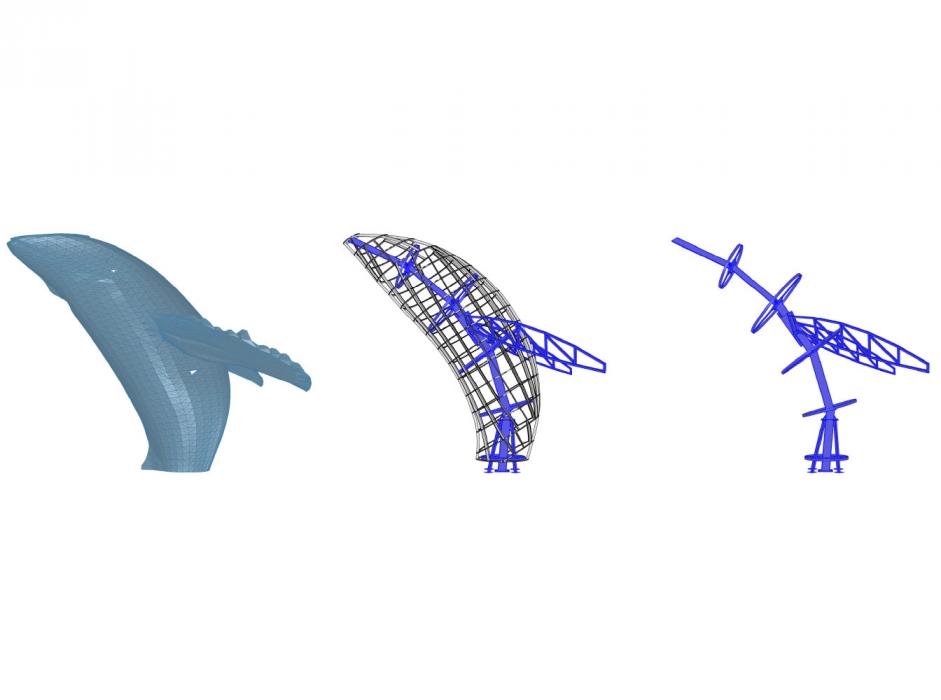 Sunday, April 22 is Earth Day, and this year's focus is on putting an end to plastic pollution. Thornton Tomasetti is collaborating with the architects at StudioKCA on a project for the 2018 Bruges Triennial in Belgium that is not only a work of art, but is having a positive impact on the planet by reusing 5 tons of plastic waste removed from the Pacific Ocean.
Skyscraper, a four-story-tall sculpture of a whale, was designed to call attention to the more than 150 million tons of plastic in the world's oceans. Plastics pulled mostly from the shores of Hawaii through clean up events with the Hawaii Wildlife Fund. The plastic will be attached to a structural system comprising a single steel mast with five spaced steel rings that will support the load of the cantilevering sculpture. A total of 16 curved, interlocking aluminum panels create an armature for holding the plastic in place. Thornton Tomasetti's CORE studio and Façade Engineering teams provided structural analysis, design and parametric studies for the superstructure of the sculpture. Principal Rob Otani and Engineer Viktoria Henriksson led the effort.
"The analysis model for the superstructure was set up parametrically using Karamba3D. This allowed us to accommodate changes to the whale's geometry during the design process," Rob said.
Because of the curving shape of the sculpture, accurately determining the loads acting on the structure was something of a challenge. "The large cantilevering fins in particular resulted in large moment forces, which had to be transferred to the steel mast," Viktoria said.
One of 14 installations selected for the Bruges Triennial, Skyscraper will be on display in Bruges' Jan Van Eyck Square from May to September, 2018. To read more about the project, see StudioKCA's Kickstarter page.