News
Leaping Lion Debuts at San Diego Zoo
April 04, 2018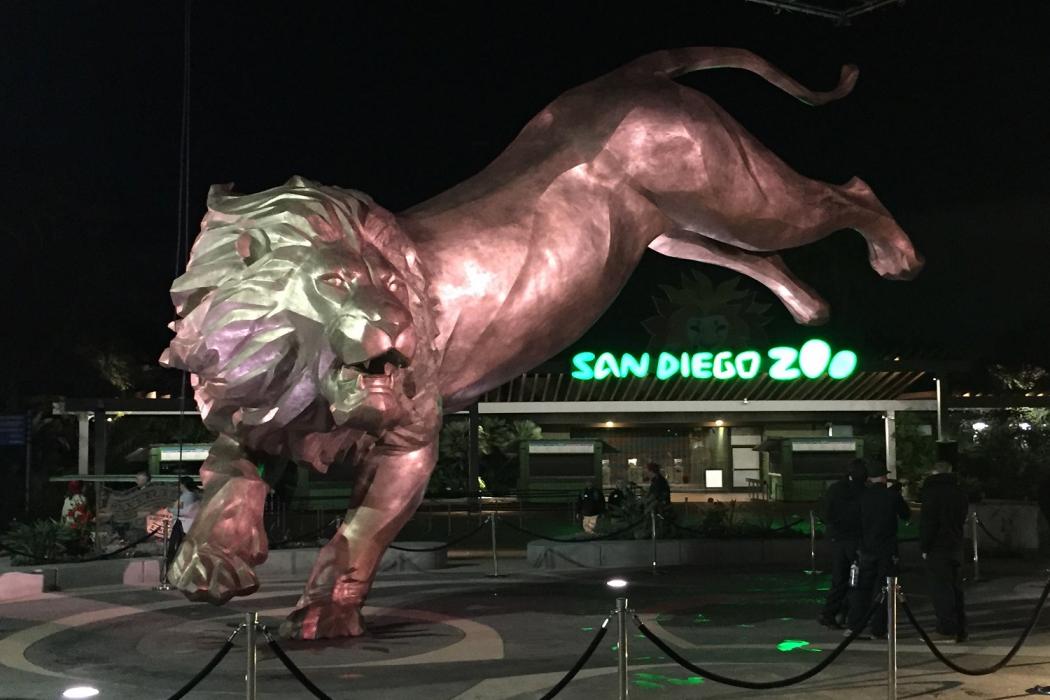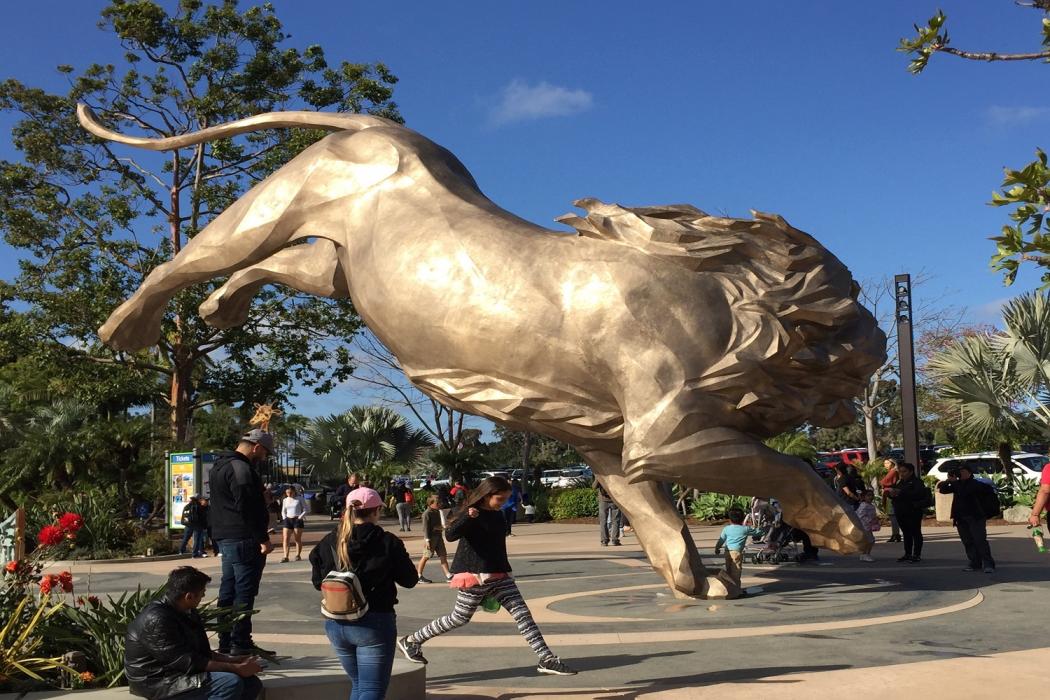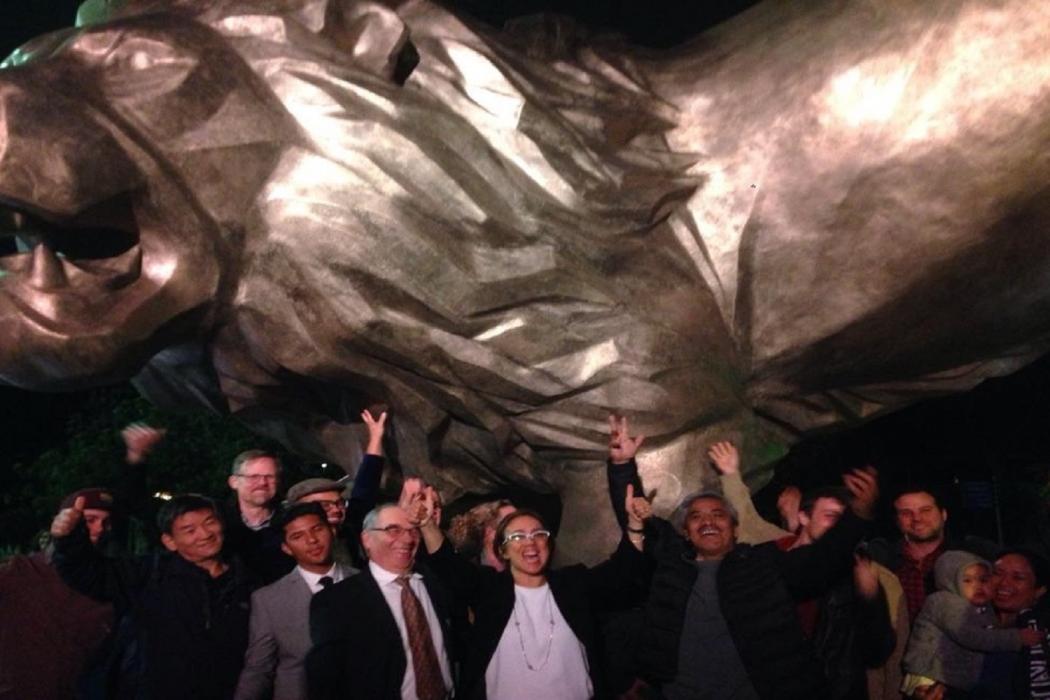 A new sculpture at California's San Diego Zoo is getting the lion's share of attention from visitors. Rex's Roar (Rex for short) was unveiled March 24 at the center of the zoo's newly designed entry plaza. Thornton Tomasetti provided structural engineering services to the Artworks Foundry for the sculpture's structural steel skeleton and concrete foundation.
Rex was inspired by the San Diego Zoo's origin myth, which says that its founder, Dr. Harry Wegeforth, was moved to create the zoo after he heard a lion's roar among the caged animals left over from the 1915-16 Panama-California Exposition's exotic animal exhibitions in Balboa Park. The sculpture started out as a concept sketch provided by the zoo's illustrator, Tim Reamer, depicting the lion touching down on one leg. Scale models were created from these drawings, including one at 7 feet tall, which was scanned and modeled by Blue Rhino Studio of Eagan, Minnesota.
The final, full-size sculpture was created out of 200 pieces that were welded together. To cast the bronze, the pieces were first 3D printed in rubber, which was then used to create hollow ceramic-coated wax molds to cast the bronze. The lion was bolted to a stainless steel skeleton consisting of a spine and ribs that supports it. The cantilever is made possible by a 100,000-pound concrete footing attached to the frame.
The custom welded stainless steel tube that supports the sculpture inside the lion's leg. At the far end (right) is a base plate and stiffeners with holes for the anchor rods going into the footing. The base detail was encased in concrete below grade.
Positioning Rex on one paw in a highly seismic area such as San Diego posed some challenges. Because no off-the-shelf piece of stainless steel of the right strength, stiffness and size to fit inside Rex's leg existed, a custom heavy tube was welded from individual plates. In addition, the cantilevering bronze sculpture also has to withstand large seismic vertical forces and torques. Because stainless is the stronger material, there are many connections between the two metals to distribute the load out and avoid over-stressing the 3/16-inch-thick bronze. The Artworks Foundry uses a type of silicon bronze that is typical for casting and has a yield stress of approximately 20 ksi and a tensile strength of 45 ksi.
On a sunny day, Rex's skin is expected to heat up, but his stainless steel skeleton may not. The clip angle connections between the bronze and steel were checked for stresses resulting from differential expansion between the two metals.
"It's not every day you get to work on a signature structure for a beloved institution like the San Diego Zoo," Vice President Steve Ratchye, who led the Thornton Tomasetti project team, said. "Judging by the reaction it received—with groups of people lining up and jumping in front of Rex to take photographs—it's a hit!"